Call it one of the greatest impressions of all time.
Céline Dion proved she's got one of the best vocal chops in the world when she visited Jimmy Fallon on "The Tonight Show" on Thursday, July 21.
The 48-year-old chanteuse channelled her inner Cher, Rihanna and Sia (with a dash of Michael Jackson) during the "Wheel of Musical Impressions" segment.
"I'm so scared," the "Power of Love" singer said just before she found out who she was first supposed to do an impression of — Cher, to "Frère Jacques."c
Naturally, the Quebec-native did her "friend" proud by adopting Cher's famous low-key drawl.
But the best part came when Céline took on Rihanna by singing "Row, Row, Row Your Boat" to the tune of Rih's hit song "Work" and even threw in some of her sexy dance moves. (#Queen.)
We'll be hearing a lot more of Céline soon, as she recently announced she's releasing a new album — her first since husband Rene Angelil's death — on August 26.
Check out the video above to see Céline rock out with Jimmy Fallon.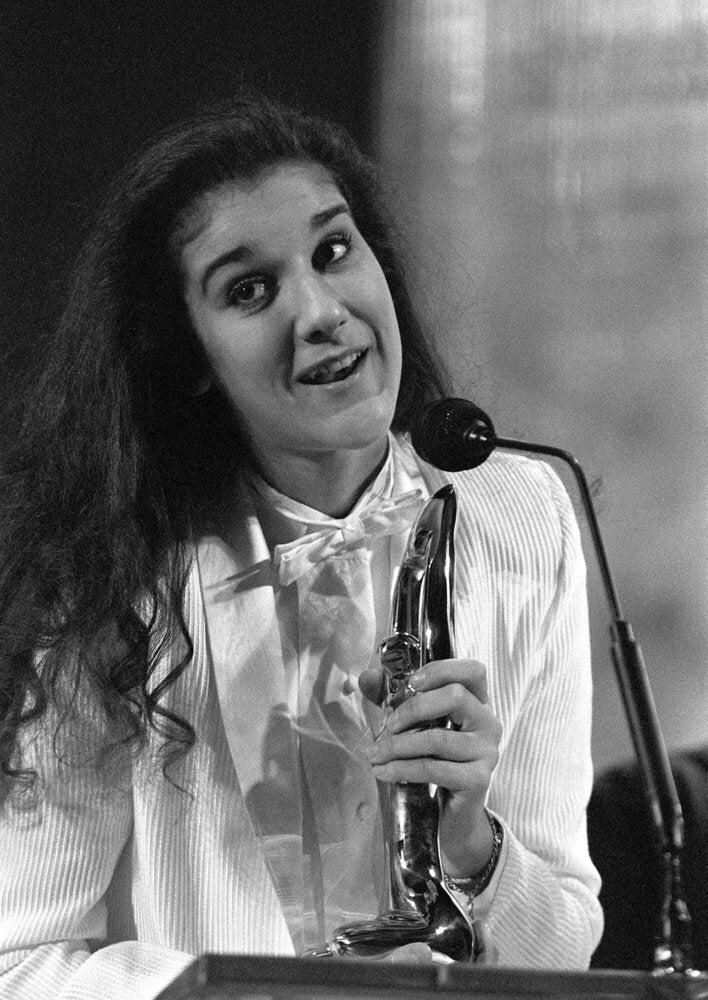 Celine Dion's Style Evolution (PHOTOS)