Celine Dion's bank account will go on, but it may have to do so with $10 million less than she expected after the Quebecois superstar was forced to lower the price on her Florida mansion.
She purchased the 5.7 acre "luxurious Bahamian-inspired estate" for a mere $12.5 million in 2005, and then demolished the home to build a 17,000 sq ft main mansion (including finished basement) plus guest, pool, tennis and beach houses. It has 415 feet of oceanfront, 13-bedrooms, an elevators, staff quarters, separate butler's kitchen and, best of all, "a unique water park to be enjoyed by children and adults alike."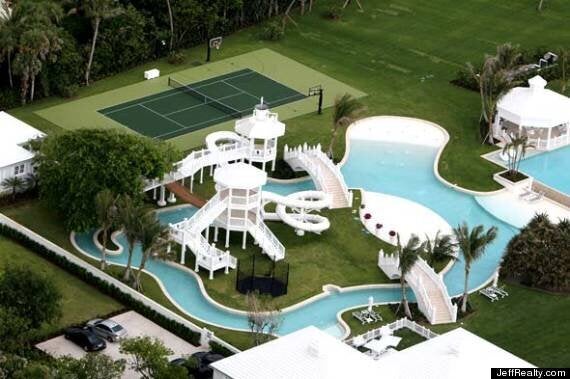 Oh, and if you can afford a $62.5 million house, you can probably afford to buy golf lessons from Tiger Woods, who lives nearby.
Guess what plays in Vegas, stays in Vegas.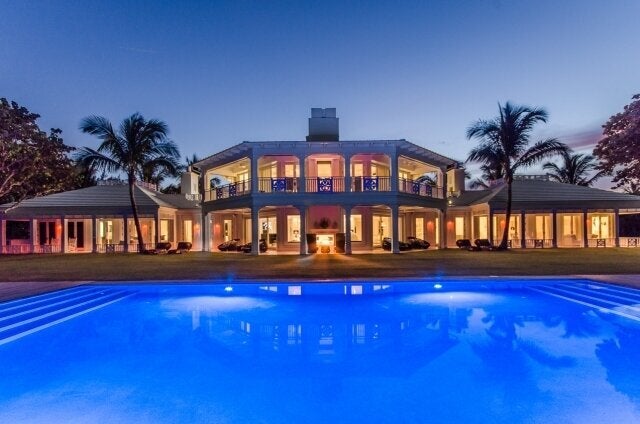 Celine Dion's Jupiter Island Mansion