Céline Dion's much-anticipated lifestyle brand will be landing in Nordstrom stores before the end of summer.
The Montreal-born singer, 49, first revealed select items from her accessories line in February at the Project Women's trade show in Las Vegas.
Dion's line, which is simply titled the Céline Dion Collection, was originally set to launch in September, but will now debut in August exclusively in stores and online for Nordstrom.
"I'm excited at this opportunity to launch my collection with Nordstrom," she told fashion site WWD. "They're a wonderful company with great stores, and I'm proud to be associated with them along with my partners at The Bugatti Group, Epic Rights and Prominent Brand + Talent. My collection is all about affordable luxury, and we've created beautiful designs with excellent quality and I can't wait for everyone to discover all of this at Nordstrom."
The new collection will include handbags, luggage and leather accessories. The items which Dion has helped design are meant to reflect the singer's elegant yet practical style.
"She is truly a fashion girl. I was surprised to know that but then again I wasn't surprised because she knows. And she's fearless — she's not afraid to wear any colour, shape or brand. She's excited about things that are new. It's refreshing that she's in her 40s and has no hesitation about fashion. It has been such a dream to work with her."
Check out Dion's fashion evolution below.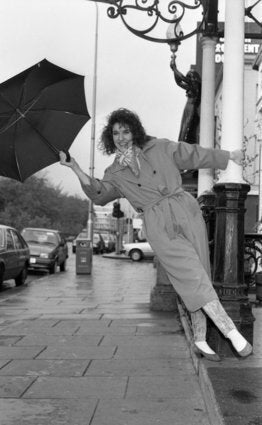 Celine Dion Style Evolution (2016)