Celine Dion's husband René Angélil is still battling throat cancer, and one report says this could be their last Christmas together.
The 47 year old cancelled her Las Vegas shows that same year to care for him, but returned to the stage this past August after she told USA Today that Angélil wanted her to perform.
She performed an emotional tribute to him back in September, singing "The First Time I Ever Saw Your Face" while home movies of Angélil and her children played in the background, according to Hello.
Dion, who calls her husband of 21 years "the only boyfriend I've ever had", told USA Today that when the end comes, he wants to die in her arms.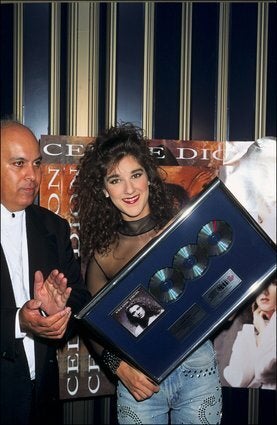 Celine Dion and Rene Angelil