Celine Dion revealed her longtime marriage to 71-year-old husband and manager Rene Angelil hasn't been without its ups and downs, but right now they're in a good place.
"Rene and I had our tough times. It wasn't always easy," Dion told Vegas Deluxe magazine's Robin Leach. (Yes, that Robin Leach.) "We had tension between us. It's never easy being husband and wife, but add to that we are in business together, dealing with all the added pressures of shows, concerts, tours, traveling. It was hard -- a lot of hard work."
Dion said it wasn't until around 2006 that both she and Angelil began communicating properly thanks to a close friend who offered advice. "She taught me how to say things the right way... about the real meaning of communication, the right way to communicate," Dion said. "It's lessons that every married couple should know to hold their relationship together. It changed the way we related to each other. We laugh. We joke. We kid each other. We want our marriage to last forever."
Despite the sizable age difference -- Dion was 19 and Angelil was 45 when they began dating -- the 1994 marriage has resulted in three sons, including twin boys in 2011. The couple renewed their vows in 2000 in Las Vegas, and believes everyone can learn from their experience.
"It's sad that so many people break up, their loving relationships end and divorce happens when, if there was proper communication, they would be able to hold on to the beauty of their early years together. We made it through, so everybody else can, too."
In related news, Dion's website revealed earlier today that the couple will "be invested in the Order of Canada during a ceremony at the Residence of the Governor General at the Citadelle of Quebec in Quebec City."
The ceremony will take place this Friday, July 26, with Governor General David Johnston presenting both with honors. Dion will receive the Companion of the Order of Canada insignia while Angelil will receive Member of the Order of Canada insignia.
The singer plays Saturday evening in Quebec City at the Plains of Abraham and is planning to release a new studio album "Water And A Flame" later this year.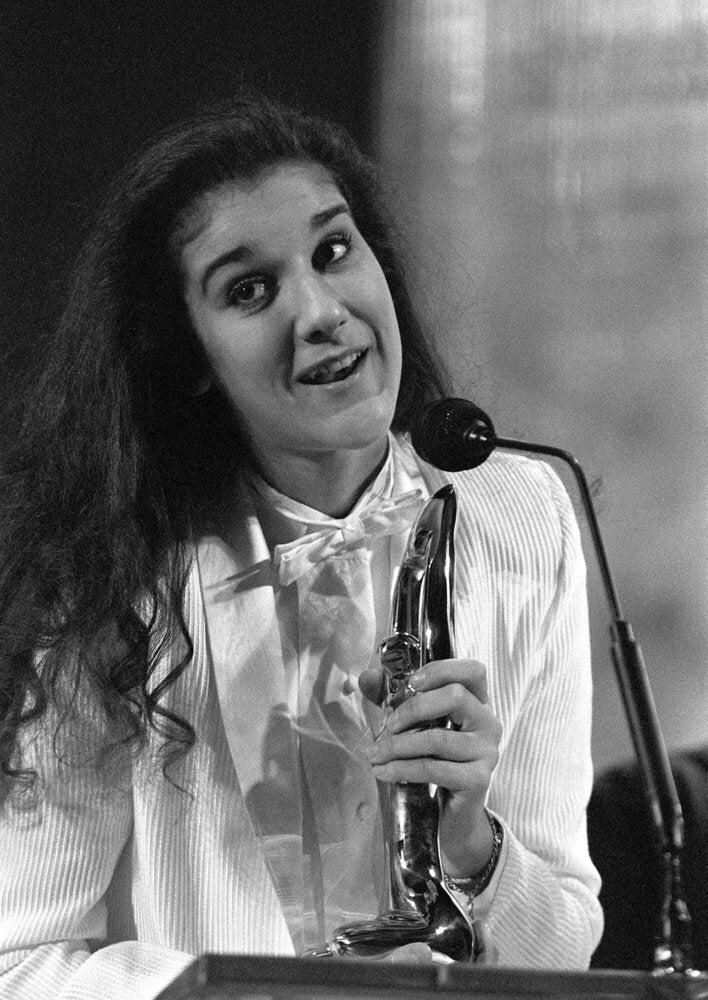 Celine Dion's Style Evolution (PHOTOS)