Her heart and music will certainly go on.
In an exclusive interview with ET online, the songstress revealed she is currently working on an English album. Though she remained tight lipped about the project, she did acknowledge that she already has one song ready to go, thanks to singer/songwriter Pink.
"Pink wrote me a song. She is phenomenal. I love her for her talent, for her strength, for her focus, the person she is," Dion said of the singer, whose real name is Alecia Beth Moore.
Dion went on to say she thanked the "True Love" songstress for writing the song, which is called "Recovering," as it helped her "move forward to walk to keep going." She also acknowledged the intense emotion behind the song and warned fans to "get ready."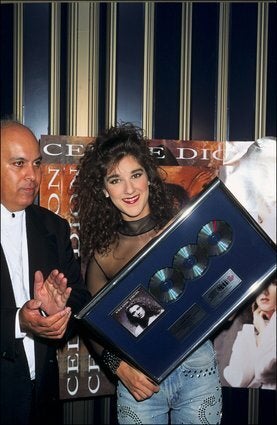 Celine Dion and Rene Angelil