René Angélil will forever live in Céline Dion's heart, but the singer revealed he might live on in another way, too.
In the video, "The Power of Love" singer also revealed her plans to get a tattoo in tribute to her late husband, who passed away in January after a long battle with cancer.
When asked whether she prefers tattoos or piercings, Céline opined that tattoos change (for the worse) the older you get. However, this doesn't mean she wouldn't get one herself.
"I gotta admit that since my husband passed away, they can make the tattoo as his heartbeat," Céline said, "so I might have his heartbeat on my body for the rest of my life."
Watch Céline play "This or That" in the video below:
Céline was also asked whether she preferred Justin Bieber or Justin Trudeau (her answer might surprise you!), Montreal or Las Vegas and fashion or comfort.
"I'm really doing well," Dion told reporter Natasha Gargiulo. "My children are doing really well and I'm doing really well. I have to stand strong for today... I still feel [René] very much, I cope pretty well with his new life."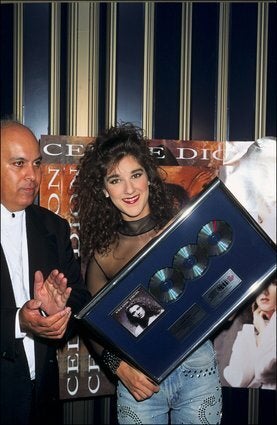 Celine Dion and Rene Angelil