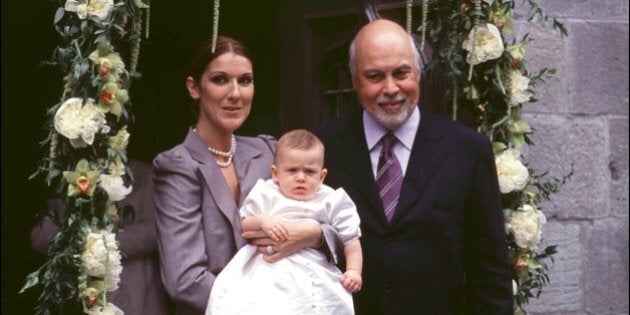 René Charles Angélil is now 14 years old and looks more like his mom than ever. On Wednesday, the teen posted an Instagram selfie with the Canadian singer showing off their support for the Montréal Canadiens.
René Charles' Instagram post is the first time we've seen the boy in years, reports E! News. The last time was when the Canadian singer first introduced her son to the world on the cover of Hello! Magazine.
After Dion married her longtime manager René Angélil in 1994, she struggled to get pregnant. Then, after six years of trying, the couple conceived their eldest son with the help of a fertility specialist. René Charles was named after his father.
Today, the 14-year-old is a hockey player for Nevada Storm Bantam AA and posts a number of Instagram photos supporting his team.
Dion and Angélil are also parents to 4-year-old twin boys Nelson and Eddie. Recently, the 47-year-old singer took the kids to Disneyland to celebrate their upcoming fifth birthday.
Speaking to Us Weekly about how her oldest son is dealing with Angélil's health issues, Dion said: "I have tremendous respect for my oldest, René Charles, because he's showing strength to see his dad this way because he's been his anchor. When he was younger he knew his dad was older but they bonded a lot. I'm sure it's hard for him."
She then added, "Unfortunately there's a lot of people struggling with battles. When you have family around I think it helps tremendously."