This week marks the 20th anniversary of the release of Celine Dion's ""Falling Into You," an album that made our world better with its existence.
Not only were we treated to treasures like "Because You Loved Me" and "It's All Coming Back To Me Now," we were vindicated in our choice to wear faded denim and simple white t-shirts after the album's cover art showed Celine wearing the same.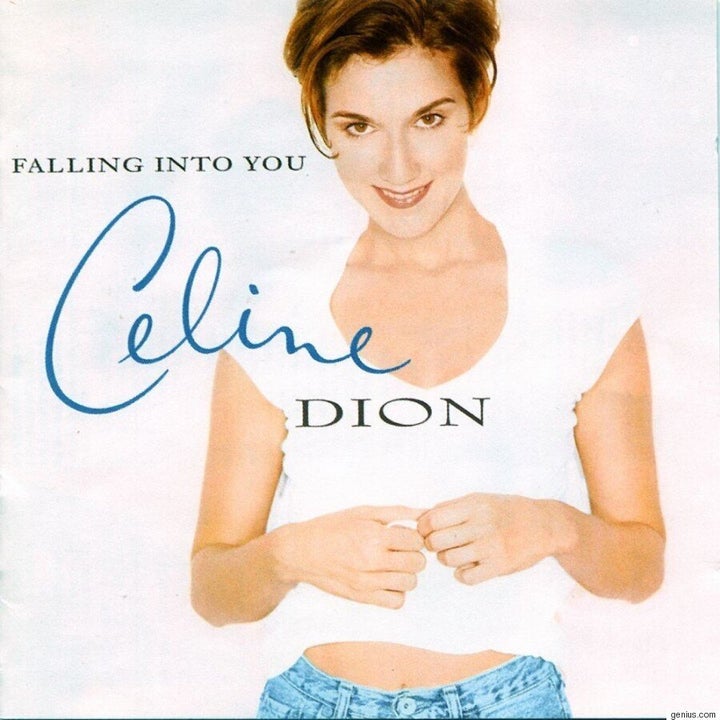 Celine was all of us. We were Celine. And while she was a grown-ass woman and I was personally an 11-year-old sixth grader, I learned an aesthetic thing or two.
Like that choppy layers were her thing, not Rachel Green's.
Also: matte lipstick is life (unless you don't like it, and in that case, you do you).
So here are the fashion lessons I took from Celine. Because you just can't over-romanticize the '90s without paying homage to the quintessential Canadian songstress.
How many of you waltzed into an appointment with your mom's hairstylist, vision in mind, and left knowing you would never, ever be able to recreate Celine's iconic "It's All Coming Back To Me Now" hair? (Answer: all of us).
This is because short layers are for adults. Responsible adults. Glamourous adults. Or more specifically, they are for adults who religiously use round brushes, hair dryers, and any number of other heat styling tools. They are not for anyone looking to "wash and go," nor are they for anyone who doesn't have at least 30 minutes every morning to ensure their hair looked Celine Dion-esque. And even if you do have that amount of time, they are not for people like me, who got the same haircut in 2001 and learned the hard way that if your hair is "fine" and "does not hold curl" despite "being wavy," you will look like you tried to give yourself The Rachel at home.
May we also take note that Celine's muted and matte aesthetic doesn't just to the '90s flare for mistaking "natural" for "obvious amounts of makeup in natural tones" (a.k.a. my legit favourite thing), but the look's staying power. Dion's mocha lip tone, chalky eyeliner, and light brown shadow (plus subtle contouring) exists in the same realm as the go-to beauty trends we'll see this season and next. At least in terms of keeping it real on a day-to-day basis.
Truly, don't you dare. While at 11, I watched this video and asked questions like, "Why?" and "Who would see this movie?" And "Why is Celine Dion sitting on a lot of TVs?" At 30, I can recognize the power of her shimmery blazer (see: 2015's tuxedo jacket comeback), as well as…
Which, as we all know, were uniform for any pseudo-business/casual grown-ass woman, circa 1996. So, in the case of this particular ensemble, let's respect and recognize the way she kept her look glamorous but also trendy. Celine, while a grown-ass woman, didn't dress like a "grown-ass woman" -- she took risks with her pieces (like she did with her hair), and managed to evoke the majesty of 2016 20 years earlier in her tux, heels and flared slacks.
It's important to recognize that Peak Gap™ existed from 1994-1999, and nothing embodies this like Celine Dion's ensemble for 1996's "Falling Into You," in which she combined gingham, brown cigarette pants, and a khaki jacket (like any of us would, or will, when evoking the spirit of a pre-Y2K aesthetic).
Granted, I would not recommend gingham now, since it's been hijacked by anyone who owns a yacht on the East Coast of the United States. But the jacket and pants? Think: "Saturday morning market casual" (or, what I see other people wearing when I sit in my PJs at the McDonald's drive-thru).
And never, ever -- and I mean ever -- fear a bold lip. I mean, as they've all said before: it's the '90s.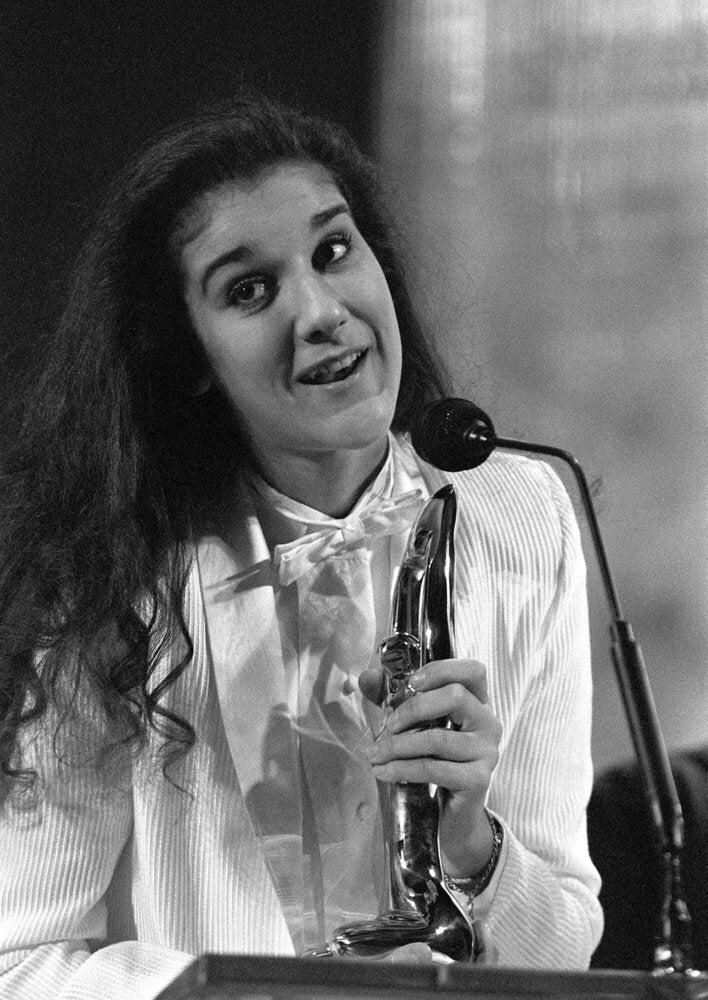 Celine Dion's Style Evolution (PHOTOS)