Celine Dion appears to be having a hard time selling her palatial complex in Florida.
But at this price, Dion might actually take a loss on the property. Realtor Joseph Montanaro told Gossip Extra that the original asking price was roughly what it cost Dion and her husband, René Angélil, to build the house back in 2010.
Still, that price might simply have been too high, because it hasn't been this easy to sell an expensive house in Miami in years. After years of struggling, Miami's luxury real estate market has been on fire lately and sales rose sharply there in 2013.
The property itself is a tribute to excess: The main 10,000-square-foot house features its own elevator and a master bedroom with two terraces. There's a guest house with eight bedrooms, a tennis house featuring a simulated golf range, a beach house and a pool house next to one of the three pools.
Montonaro said last year Dion and her husband decided to sell the property because they didn't end up using it as much as they expected. Dion signed a contract to perform in Las Vegas through 2019, making a home in Miami impractical.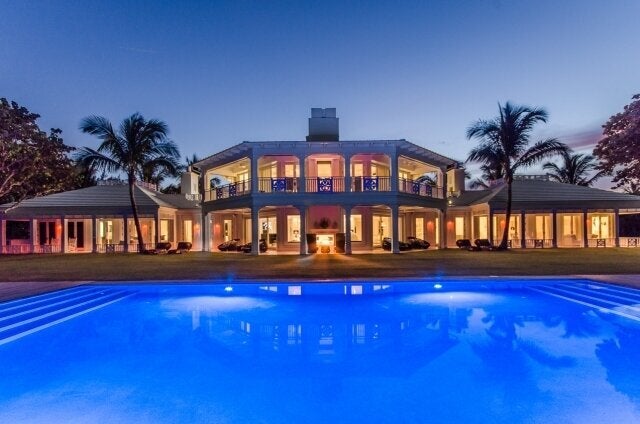 Celine Dion's Jupiter Island Mansion
Popular in the Community