Celine Dion will go on without husband René Angélil as her manager.
The man who oversaw the Quebec-born artist's rise to international stardom is stepping back from the job with mutual agreement from the singer, said a Wednesday news release.
Quebecor executive Aldo Giampaolo will take over as CEO of Feeling Productions Inc., which manages Dion's career.
"Considering our long-standing friendship, our mutual respect, and our past collaborations, this was a logical step for all of us," Angélil, 72, said in a statement.
He and Giampaolo have a history together. In 1993, Angélil entrusted him to oversee development of the "new Montreal Forum." It later became the Molson Centre, then the Bell Centre, as it's known today.
Since then, Giampaolo has co-produced "Star Académie," Quebec's version of "American Idol," and worked in various high-level positions at Cirque du Soleil.
Most recently, he served as president and CEO of Quebecor Media Inc., Sports and Entertainment Group.
Angélil won't step away from Dion's career completely: he will serve as chairman of Feeling Productions Inc. while Giampaolo takes over managerial duties.
He had previously been diagnosed with throat cancer in 1999.
Dion was spotted without her wedding ring in a picture that appeared in The National Enquirer last year. She had admitted the pair endured "tough times" together.
But Gossip Cop pointed out that she always removes her ring when she performs, and that she was on her way to a soundcheck when the photo was taken.
The pair met when Dion was 12 and he was 38. He had heard her demo tape of a song she wrote with her brother and mortgaged his house to finance her first album, Canoe.ca reported.
Dion and Angélil now live in Las Vegas, where she is performing at Caesars Palace.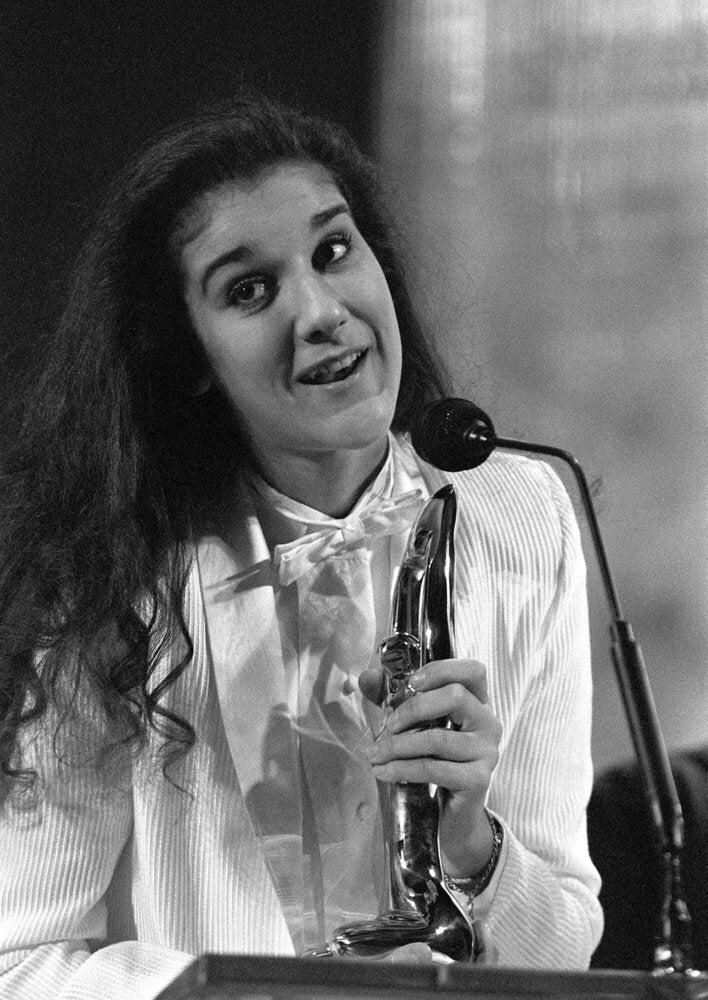 Celine Dion's Style Evolution (PHOTOS)