As a general rule of thumb, when assessing whether a policy is potentially good or bad one can look to the position of labour bosses for guidance. If they are unanimously opposed, chances are it is in fact a good policy. This approach definitely applies when it comes to trade agreements like the deal between Canada and the European Union.
A quick Google search will reveal endless articles citing union leaders denouncing the agreement, just as they did in the past with the Canada-U.S. Free Trade Agreement and the North American Free Trade Agreement, even though both have delivered enormous economic returns to Canada.
Since the signing of NAFTA a little over 20 years ago, North American GDP has doubled and Canada has 4.7 million more jobs -- not quite the doomsday scenario forecast by labour leaders like former CAW head Buzz Hargove, who as late as 2004 was still pleading with then Prime Minister Paul Martin to have Canada withdraw from NAFTA.
The economic impact of the agreement between Canada and the European Union could be just as large as NAFTA, something I got to witness firsthand as part of a trade mission to Germany in late March. Union leaders will fear-monger again, but this is a great deal for Canadian workers for at least two reasons.
First, free trade agreements open new markets for Canadian companies. Take the construction sector, for example. The EU government procurement market is estimated to be worth $2.7 trillion annually, of which about 18% -- or $486 billion -- is for business services like construction. The Canada-Europe Comprehensive Economic and Trade Agreement (CETA) provides Canadian companies with preferential access to the procurement processes in EU member countries. This represents vast untapped market potential for Canadian construction firms and their workers.
The flip side is that companies from EU countries will similarly have access to procurement opportunities in Canada, but that should be welcomed because too many jurisdictions continue to engage in anti-competitive practices like closed tendering, in which access to public sector contracts is restricted to specific unions affiliated with the building trades. That leads into the second main benefit of trade agreements: the need for Canadian companies and regulators to critically assess our ability to compete.
Opening public contracts to EU competition is one of the bogeymen union bosses cite in opposing CETA, particularly when it comes to subnational procurement. This should not come as a surprise due to the pervasiveness of closed tendering at that level. Open competition for public sector contracts is already anathema to many union bosses, whether it comes from non-unionized contractors, foreign firms, or even another union.
However, more competition means construction customers and taxpayers get the best value for their dollar, and when it comes to public infrastructure that is desperately needed as governments simultaneously deal with large fiscal deficits and massive needs for new infrastructure. If governments get better value, more projects can be completed with the same amount of money, and that means more Canadians are working. It is also important to remember that even if a foreign firm wins a contract, it will still be Canadians working on it, provided we have the required labour force.
Policies that restrict competition ultimately act to the detriment of Canadian firms and their workers. Free trade agreements like CETA open new markets for Canadian companies, but also force them to compete against foreign entities at home. It is that competition that spurs innovation and productivity, which are the critical underpinnings of Canada's future economic success.
Companies that already compete recognize this, which is why organizations like Merit Canada support free trade agreements. Our members see them as an opportunity, not a threat. Entities that have not had to compete will have a different view of the world, but it is one that ultimately hurts the Canadian economy. Meanwhile, governments can better prepare Canadian companies for this competition by eliminating closed tendering and other competitive constraints, like restrictions on worker mobility.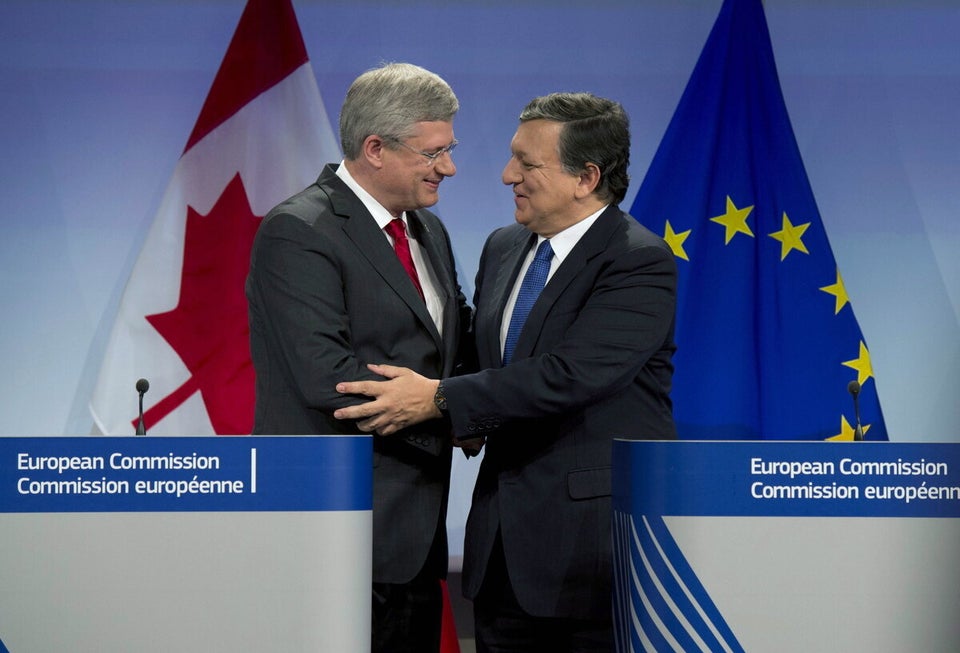 Canada-EU Free Trade Deal: What You Need To Know