In the last several years, Canadian business groups and their lobbyists have been making the transatlantic journey to promote CETA, the Canada-European Union Comprehensive Economic and Trade Agreement. And they are formidable opponents, the who's who of the business community, showing the revolving door between our politicians and big business. Just a few of the names: former Prime Minister Brian Mulroney, former Deputy Prime Minister John Manley, head of the Canadian Council of Chief Executives, and former Québec Premiers Jean Charest and Pierre Marc-Johnson.
But now, a delegation from the Council of Canadians led by the organization's National Chairperson, Maude Barlow will also be going to Europe. This week, the Council of Canadians is launching an eight-country, two-month European tour to explain to European leaders the pitfalls of CETA.
Maude Barlow has been representing this citizens' group for decades since Canada's first free trade agreement was signed with the United States. The top issue in the 1988 Canadian election campaign was free trade; Barlow and her organization were foremost in warning Canadians of what might happen.
Fast forward almost thirty years. According to the organization, there have been many down sides to the deal: Manufacturing jobs lost. Rampant inequality. Destruction of health and social services. And lawsuits under Chapter 11 of the agreement when our government tries to make decisions to protect our environment or to act in other areas of public policy. As Europeans debate trade agreements with Canada and the United States, Barlow says they have much to learn from Canada's sad example.
"Canada would lose much of its manufacturing base as American corporations closed their Canadian plants and moved them offshore," Barlow writes in a report. "Canada also gave up regulatory control of its energy reserves. NAFTA (the North American Free Trade Agreement) introduced a new provision -- investor-state dispute settlement (ISDS) -- whereby corporations from the three countries could sue one another's governments for changes to laws, policies or practices that hurt the corporations' bottom lines." The report, Fighting TTIP, CETA and ISDS: Lessons from Canada, is also available in French, German and Spanish.
As Europeans debate TTIP and CETA -- and while 250,000 Germans protested the TTIP, the EU-US free trade agreement -- Europeans are eager to hear about the dangers that CETA represents for their advanced climate policies and for their public regulation and services.
Some of the meetings planned by the Council of Canadians in Europe: visits to the Bundestag in Germany, the National Assembly in France and the Parliaments of Austria and Spain. The newly elected mayor of Barcelona, Ada Colou, will be welcoming the delegation to her city, which has just been declared a no-TTIP zone. They will also be hosted by the Bishop of Baden-Württemberg, with meetings also set with local politicians.
To find out more about the tour, or to find out about public events, please visit www.canadians.org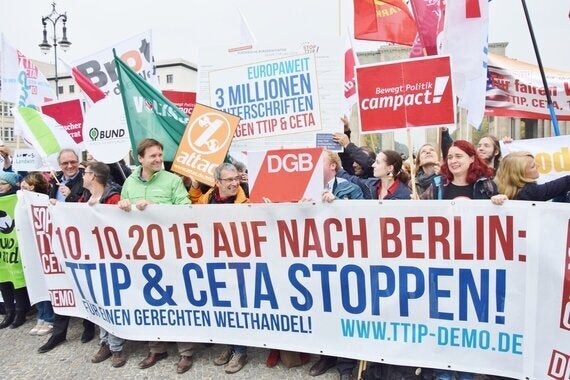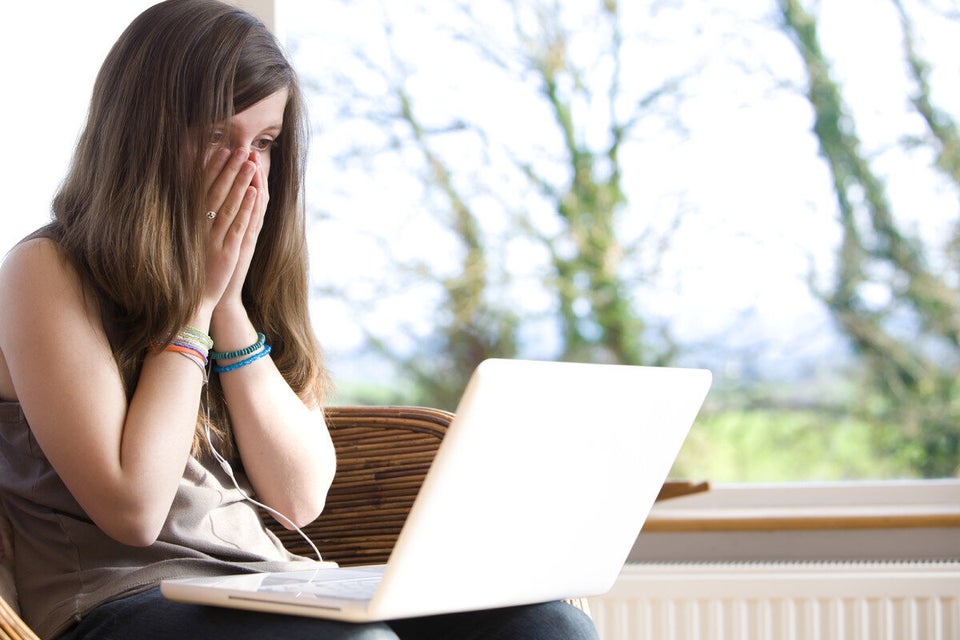 11 Things About TPP Harper Doesn't Want You To Know