As Canada and the European Union reach the home stretch to an historic free trade deal, a new research report says the agreement was made on the basis of flawed, unrealistically optimistic economic models.
The Comprehensive Economic and Trade Agreement (CETA), negotiated by the previous Conservative government and now championed by the Liberal government, will reduce employment throughout the trade area, depressing wages in Canada and Europe, the report warns.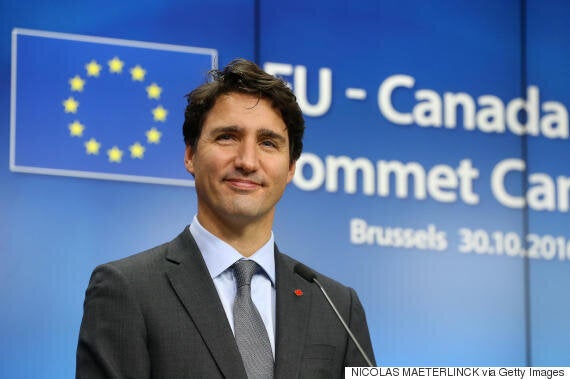 UN economic researcher Pierre Kohler and Delft University economist Servaas Storm predict in the report that CETA will eliminate 227,000 jobs by 2023. Canada stands to lose 23,000 jobs, while the European Union stands to lose 204,000, the report forecasts. This is due to efficiencies created by a larger economic market.
That decline in jobs will depress wage growth, costing the average Canadian earner 1,776 euros (C$2,460 at current exchange rates) in foregone annual earnings. Europeans stand to lose between C$440 and C$1,850 per year, depending on the country.
"In the current context of tepid economic growth, competitive pressures induced by [the trade deal] will cause unemployment, inequality, and welfare losses. At a minimum, this shows that official studies do not offer a solid basis for an informed decision on CETA," Kohler and Storm write.
The study appears in the latest issue of the International Journal of Political Economy. It challenges predictions made by earlier research, such as a 2008 joint study by Canada's federal government and the European Union, which predicted a 20-per-cent jump in trade between Canada and Europe as a result of free trade. That would add $12 billion, or about 0.7 per cent of GDP, to Canada's economy.
"Official studies do not offer a solid basis for an informed decision on CETA."

— Kohler and Storm, "CETA Without Blinders," International Journal of Political Economy
But Kohler and Storm argue this projection, and others like it, are based on a flawed economic model. They say the "computable general equilibrium" (CGE) model, developed in 2005, makes too many rosy assumptions about how economies react to free trade deals.
For one thing, the CGE model assumes full employment — meaning it assumes everyone who wants a job has one, before and after the deal.
"In these CGE analyses, the Canadian and EU economies instantaneously and costlessly adjust to the trade reform," the authors write. The model "dismisses any potential … costs beforehand and without justification, excluding from the outset any proven risk associated with deeper liberalization."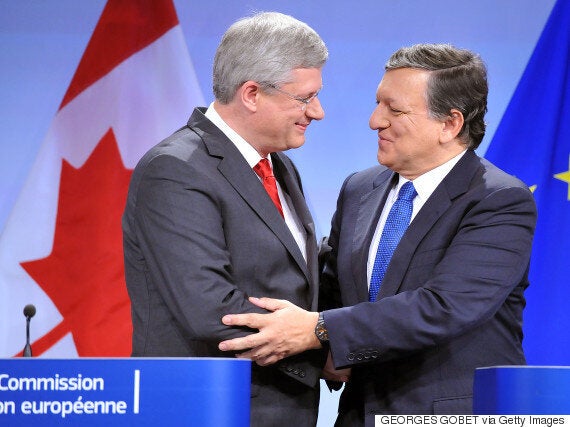 Then-Prime Minister Stephen Harper and European Commission president Jose Manuel Barroso signed the agreement in October, 2013, after more than four years of negotiations.
The deal has been slowly going through the ratification process ever since, with Prime Minister Justin Trudeau championing CETA as an antidote to rising xenophobia and protectionism around the western world.
The European Parliament voted in favour of the deal last week, by a vote of 408 for and 254 against. This means 90 per cent of the deal can be implemented provisionally within months.
However, 10 per cent of the deal — including a controversial dispute settlement tribunal — has to be voted on by all 28 national parliaments of the European Union (27 parliaments not counting Britain, which is negotiating its Brexit from the EU).
Some countries may choose to hold referenda on the agreement.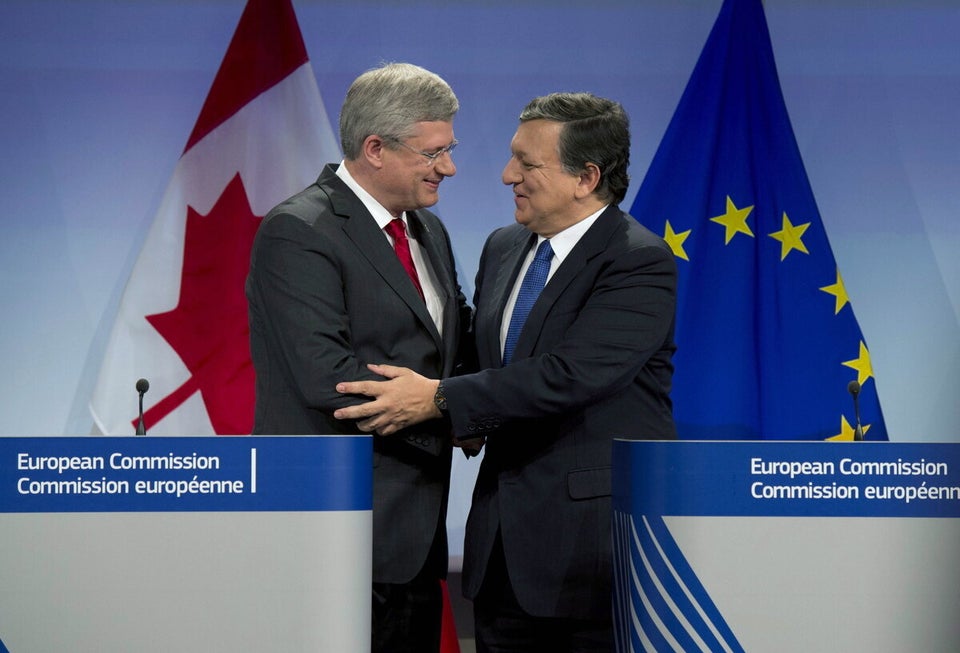 Canada-EU Free Trade Deal: What You Need To Know