You can live like a rock star, with your own indoor hockey rink, horse barn and recording studio — if you can part with almost $9 million for Chad Kroeger's former mansion in B.C.'s Fraser Valley.
If six bedrooms and nine bathrooms don't pique your interest, how about the grand spiral staircase, two-storey stone fireplace, personal theatre, "deluxe hip roof barn" (we didn't know barns could be hip), riding ring, and covered parking for up to 10 vehicles?
Guests can stay in the separate guest house, and when they get bored of the indoor pool, they can take a dip in the outdoor waterfall pool.
Befitting someone with $9 million to drop on an estate (plus $23,000 in annual taxes), the property promises "complete privacy nestled behind lush vegetation and hedges with two gates."
Kroeger built the house in 1990 with then-partner Marianne Goriuk. The rocker married fellow Canadian singer Avril Lavigne in 2013. The couple own a home in Los Angeles.
The mansion was actually featured in MTV's "Cribs" in 2011. Kroeger seemed to really be into storage, proudly showing off a coffee table with a sliding top to hold DVDs, and the microwave and fridge hidden behind cabinetry.
In the TMI category, the singer said he loves to bathe and pointed out the multi-person spa tubs and showers.
Guess he was serious when he sang in "Rockstar": "I want a brand new house on an episode of Cribs and a bathroom I can play baseball in, and a king size tub big enough for 10 plus me."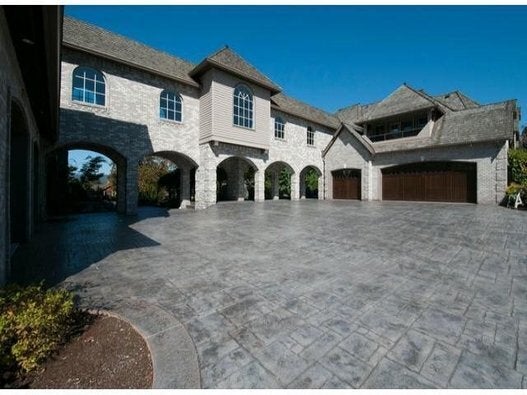 Chad Kroeger's Former Mansion For Sale