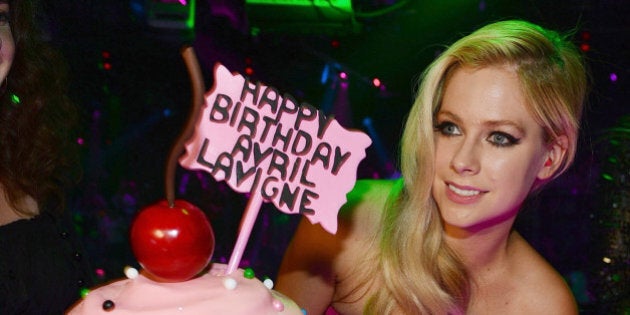 Further fuelling rumours of an impending divorce, US Weekly reports that Avril Lavigne celebrated her 30th birthday in Las Vegas on Saturday, Sept. 27, without husband Chad Kroeger.
Lavigne was with some friends, including her sister Amie and BFF Caryn Alpert. The singer also reportedly was "dancing up a storm" with her girlfriends and posting for photos. She also took to Twitter to post some photos from her party, including a photo of her beside a giant cupcake with a "Happy Birthday Avril Lavigne" sign on top of it.
Here were some of Lavigne's tweets:
Lavigne also replied to Nick Carter via Twitter who sent well wishes on her special day.
However, while Kroeger wasn't seen with Lavigne, he posted a tweet on Nickelback's account Friday, Sept. 26, which referenced Fleetwood Mac's "Rumours" and "G'n'R Lies" that seemed aimed at those speculating their marriage is in trouble.
As reported earlier this month, sources told The Daily Mail and other outlets the couple were at best going through a rough patch. Some even stated the marriage was "over."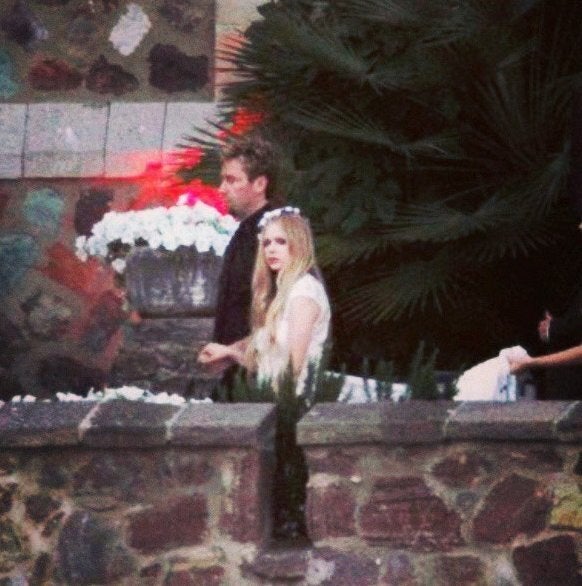 Avril And Chad Photos