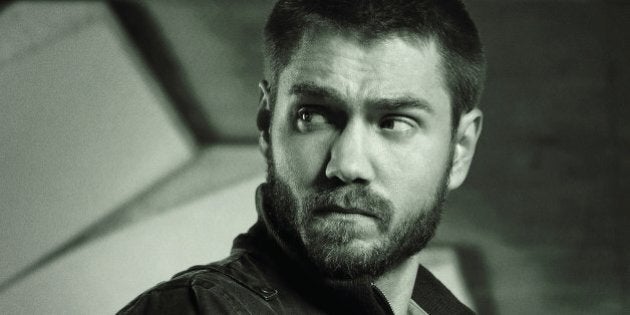 If you haven't discovered "Chosen" yet, now is the time to get caught up. Season 3 of Crackle's dark thriller premieres this week, with returning star Chad Michael Murray and newcomer Rose McGowan getting in on the heart-pounding action this time around.
The new season follows Murray's character, Jacob, as he grapples with how to navigate his new life as a man who has been forced to do unspeakable things. We also meet McGowan's character, Josie, a mother who has been in "the game" for more than two years. Based on the Season 3 trailer, it looks like the series makes excellent use of McGowan's formidable ass-kicking skills.
HuffPost Canada TV caught up with Murray to pry some details out of him about the new season, including Jacob's transformation into a hardened man, and a bit about what McGowan's character adds to the show. Fear not -- Murray was very careful not to reveal any spoilers.
HuffPost Canada TV: What can viewers expect from Season 3?
Chad Michael Murray: Oh my god. Season 2 on crack. [Laughs] The show is great. It's really fast-paced. I'd say we really knocked up the action sequences a lot in Season 3. I think that what you'll see is the development of the humanity of what someone would go through in these particular circumstances, after you've taken a life. What it would do to you and how it would wear on you.
How do you think Jacob has changed since Season 2?
In the most normal way possible. How would you change after you've been through something like that? I mean, he's completely and utterly heartbroken, and I think that would make you very cold. I think what the viewer is going to see is a man who's been hardened.
I know that Rose McGowan has joined the cast for this season -- can you tell us a bit about her character?
Yeah. She's a mother. She's been in the game now for about two and a half years. This is the information that I'm privy to. She's on her own adventure for a while. You're going to get to see another character and another storyline. From what I hear, she's knocked it out of the park. I haven't seen it yet, so I'm kind of excited.
What else is new in Season 3 that you're able to talk about?
I think we've really upped the stakes for everybody. I think you're going to find yourself falling more and more and more in love with these characters. We have an underlining love story that's continuing on. We have a lot of different scenarios that play out that are really going to throw you for a loop. It deals with every single person's moral compass, and their mortality at the same time. It's a fascinating ride. I'm actually a fan of the show, I can't help it.
What's it like for you to work on something that's so physically and emotionally taxing? How do you prepare for that?
You put one foot in front of the other. [Laughs] Season 2 was the hardest shoot I've ever done. Season 3 I got a bit of a breather because of Rose's storyline and her character's journey. For me, it was nice to be able to step away for a day or two and catch my breath. The show is heavy, it's physical, it's draining and there is no easy scene. That's what I love so much about it, it really challenges you as an artist to really dig deep and find these emotional places and find out what's at the core of the character and just bring it to life.
What's it like shooting some of those more complicated action sequences?
They're tough. They're draining. At the end of the day, I'll tell you, you fall right asleep when you get home. We've got a great stunt coordinator. And my stunt double has been following me now for the last four or five projects. We do the majority of our own stunts. We've got our doubles there for anything that's incredibly, incredibly dangerous.
What kind of reaction have you been hearing from fans?
So far it's been nothing but positive. They just love the show. They go on these binges and they watch all of the episodes and they watch it over and over. I love hearing that. The show deserves it. It's a great show. Everybody just steps up. It's one of the most passionate sets I've ever been on. Everyone has a common goal. Cameramen are jumping off buildings, running down stairs -- it's crazy.
Who do you think the show is appealing to? Who are you hearing from?
Men and women. It's such a guy show because of the action and the situations the characters are put in. But I think the humanity of it tugs the heartstrings of every woman. They fall for somebody and they're just rooting for their character to make it through the game. I think it's for everybody. Though I wouldn't advise it for infants, it's a little bit dark [Laughs].
Anything else you think fans would be interested in hearing about the new season?
It just keeps getting better and better, and it just keeps picking up the pace. I hope that they enjoy the journey. When they're done watching, I want to hear from them. I hope they're gunning up for a Season 4!
Season 3 of "Chosen" premieres on Crackle on Tuesday, April 15.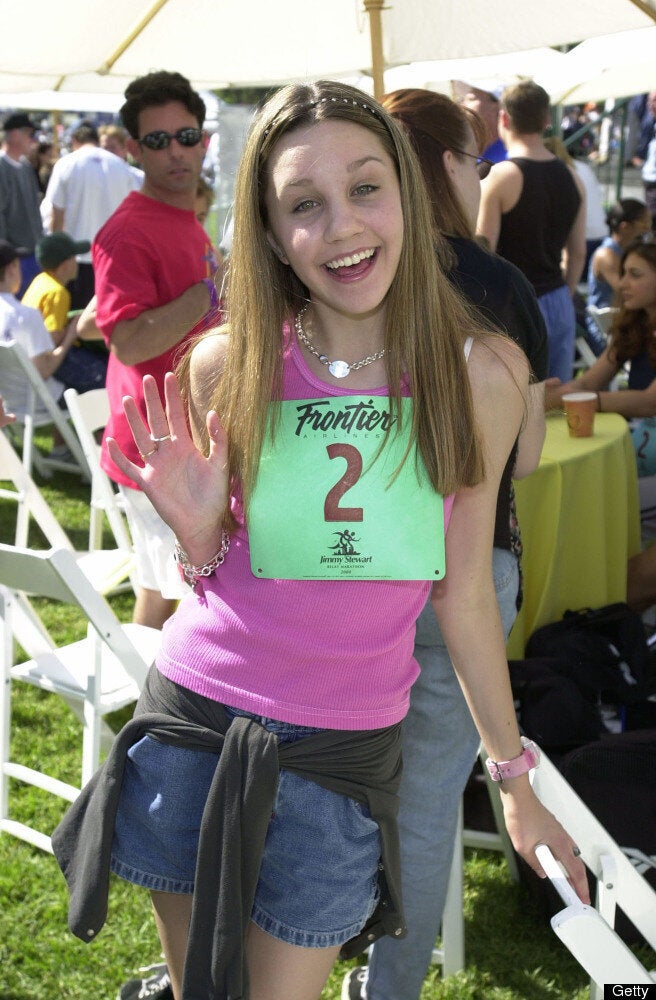 Child Stars: From Mild To Wild
Popular in the Community