This is Halloween done right.
Jackson Poole has had pretty great costumes in the last few years — all thanks to parents Tracy and Chad.
The four-year-old Sidney, B.C. boy struggles to move around, and can only walk on his knees or ride in a stroller to get from place to place. He also can't speak.
"They've used cerebral palsy as sort of a blanket term for it," Chad Poole told The Huffington Post B.C. Friday. "He's also got a really tight tendon in his leg, and that keeps him from putting his feet down flat."
Because of his health, Halloween costumes have to incorporate a wagon that Chad uses to pull Jackson along.
This year, the duo — along with Tracy — are going as characters from "Scooby Doo," with a homemade Mystery Machine on wheels.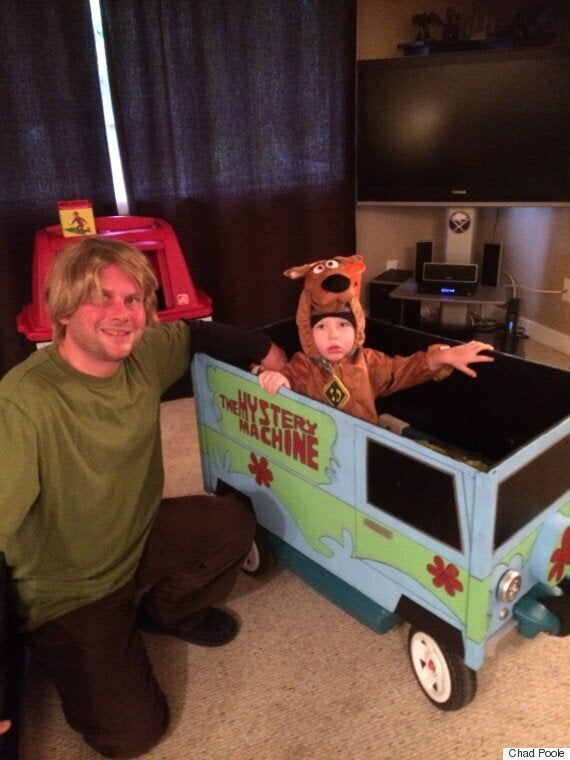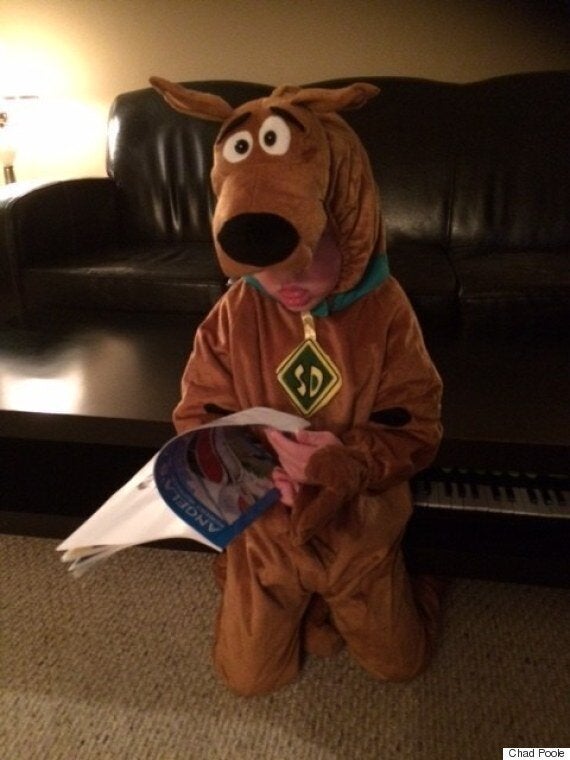 "As soon as he got in, it was just a huge hit," Chad said. "Big smile across his face."
The costume even has working tail lights so Jackson will be visible on the roads while he's trick-or-treating.
"It came together a lot better than I thought it would," the dad said.
Instead, Jackson went as the whole house.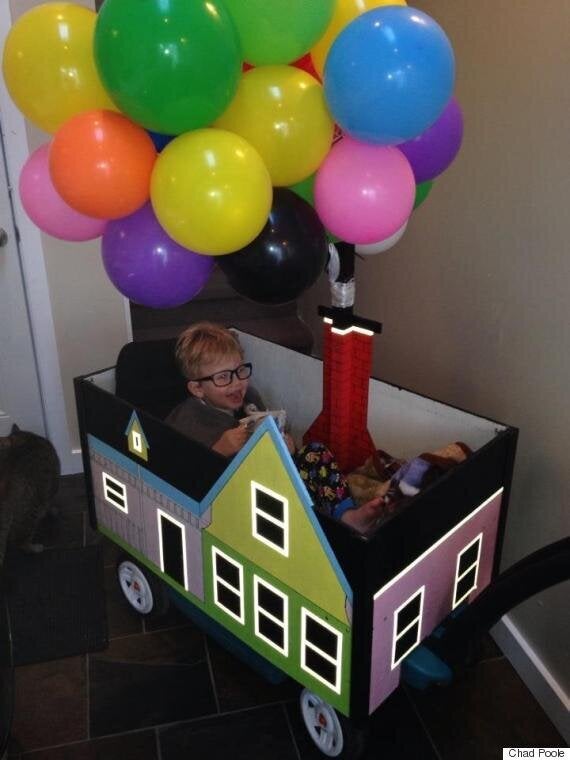 The year before that, he and his dad went as Curious George and the Man with the Yellow Hat.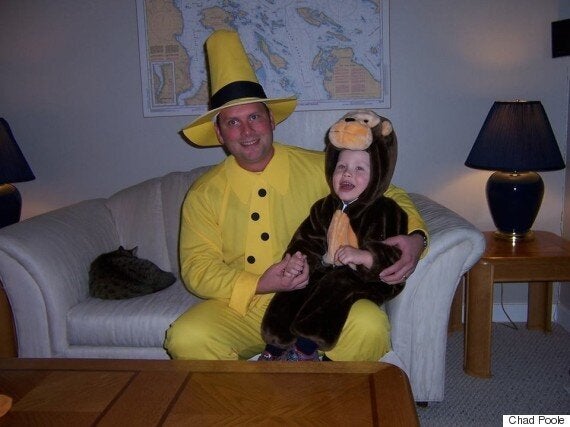 "It's been a whirlwind the last few days; just a wave of unexpected positivity [from the community]," Chad said.
"He's been through a lot, so anytime you can do something like this and put a smile on his face and be his hero for a day, that's all you want to do."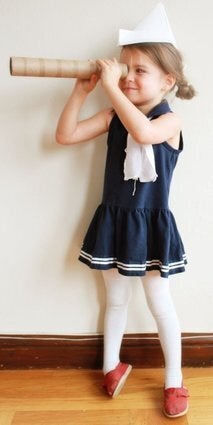 Easy DIY Halloween Costumes For Kids