Craig and Marc Kielburger, founders of Free The Children and Me to We, introduce us to not-so-ordinary Canadians who are making a difference.
ChangeMaker: Astronaut Dave Williams on bullies, heroes, and outer space
Dr. Dave Williams must be the consummate Canadian--humble and quick to deflect praise despite everything he's accomplished--in outer space, no less. Of his teenage years, he told us: "I was the one sitting next to the guy voted most likely to succeed."
Once you read Williams' resume, you'll wonder what the guy he sat beside accomplished in life.
Williams has piloted jets, saved countless lives as an emergency-room physician, and plunged to the depths of the sea as an aquanaut. And that's just on Earth.
Williams was selected by the Canadian Space Agency from 5,330 applicants for astronaut training. NASA took notice, and in 1998 he was appointed Director of the Space and Life Sciences Directorate at the Johnson Space Center in Houston, making him the first non-American to hold a senior management position at NASA. That same year, Williams shot into space aboard the space shuttle Columbia on a 16-day mission dedicated to neuroscience research.
After logging some time as an aquanaut in the depths of the ocean, Williams took the shuttle Endeavour to the International Space Station, where he logged more than 11 million miles in space and made three spacewalks, setting a Canadian record.
At Free The Children's We Day, Williams about the time he met his hero for the first time--underwater--about his childhood bullies, and about why, if he could, he'd send everyone to space.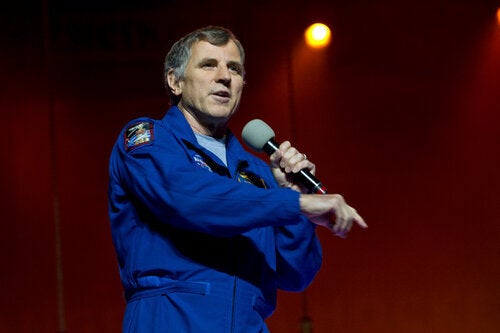 If you could any socially conscious superpower what would it be?
If I could, I'd take everyone and stick them on the end of the Canadarm [on the International Space Station] and give them the perspective of our planet as seen from space. To make them look at this beautiful blue oasis highlighted against the black, infinite void of space, and realize what an amazing planet we live on and how sometimes we can be complacent about the magnitude of life's experience.
You are a hero to many people. Who is your hero?
Joe MacInnis. When I was growing up in the '60s I was told that I could not be an astronaut. And I decided that if I can't be an astronaut I wanted to live and work underwater as an aquanaut. Joe was a Canadian diving physician, about 15 years older than me. He was doing what I dreamt of doing. He was a doctor. He was living and working underwater. I would follow his exploits and what's really funny is that I didn't meet him in-person until 2001, and we were underwater.
It was my first mission as an aquanaut. Joe was diving to visit the undersea habitat, we saw each other but we didn't have masks to talk to each other. So we were signing back and forth and high-fiving. And later that day we did a video link-up and got to chat. And I said, "You know you were my hero when I was a kid." And now Joe's my mentor, which is really neat because he talks to me about the importance of writing and sharing the experience of what we've been able to do. And we sit there together as mentor and mentee, and we ask the question "So who's the next generation?"
What's your message for the next generation?
The importance of being truly passionate, persisting and believing: You can do what you want to do. And that invigorates me to continue on the journey of making a difference. And that's a really cool journey to be on, making a difference for the future.
Was there a moment that you decided to give back?
I had the opportunity in my teens to be involved in the YMCA. The Y in those days was all about getting involved and asking the question: What can you do for your community? I had been a pool manager and lifeguard. And then when I was in my 20s, the CPR system was getting started, and we began training people from all over Montreal.
One lady who took the course later saved the life of her child, who was maybe 14 months old and had started choking. The woman knew what to do. She saved her child's life and, later, came in and said, "Thank you for teaching me this because we were able to use what you taught us." You realize that each of us has the power to make a difference--when you think more broadly through the concept of 'We.'
If you could go back in time, what would you tell your high-school self?
I got picked on in high school--there were some students that were pretty mean to me. But I had to actually put it into context and say: Why would I believe what they say about me? I don't care what they say about me. I always had friends, but there was a time when I was not part of the social circle of what was going on in school. That was okay because my determination and my ability to see did not come from feedback from those folks. It was an inner belief that I wanted to do something that was meaningful. And who was defining what was meaningful? I was.
In the future, other people will continue to talk. What would you like your legacy to be?
I don't feel I have any innate talents or strengths. But I was very passionate and I was willing to do whatever it took to work hard to persist in achieving my dream. And in the course of doing that, I failed many times. But that doesn't mean you are a failure.
The legacy that I would love to leave for people is that they can achieve their dreams if they are willing to be passionate and commit to themselves. There will be ups and downs but if you enjoy the ride, it's amazing what can happen.
Craig and Marc Kielburger founded the international charity and educational partner, Free The Children. Its youth empowerment event, We Day, is in 11 cities across North America this year, inspiring more than 160,000 attendees from over 4,000 schools. For more information, visit www.weday.com.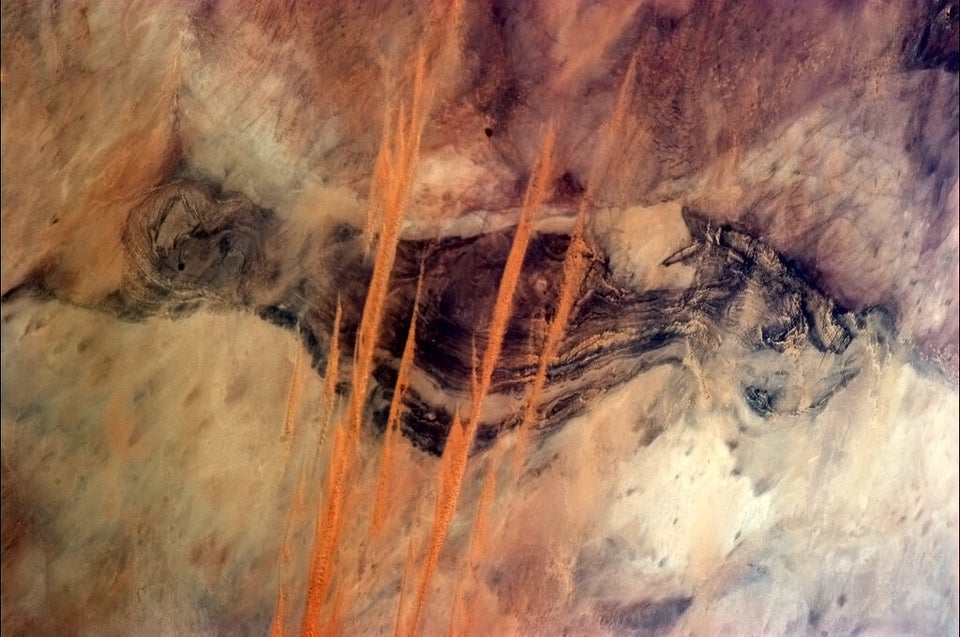 Chris Hadfield's Best Photos From Space