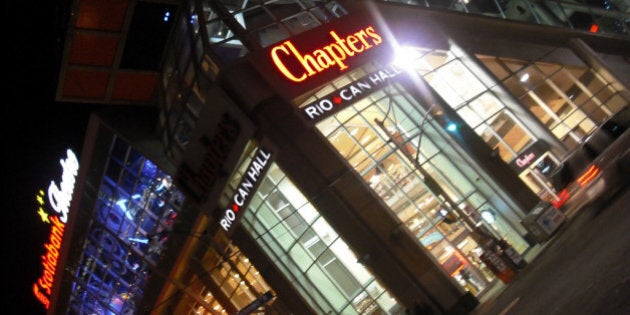 Toronto's bookstores are disappearing faster than you can say "turn the page," and the latest to close its doors is the former flagship of the Chapters chain at John and Richmond Streets.
Indigo confirmed to HuffPost Canada Tuesday it's closing the store that Chapters had used as its flagship location, before the merger with Indigo in 2001. The store shutters on May 30, 2014.
An Indigo spokesperson said the company is "actively looking for new real estate options in Oakville, downtown Toronto and Bloor West Village that will best meet our requirements."
Chapters-Indigo has struggled with sales recently, though it did manage a bounce-back in its most recent earnings report.
Tellingly, same-store sales in the third quarter grew a mere 0.5 per cent for its small stores and 2.6 per cent for the big-box stores, but online sales jumped nearly 20 per cent, to a record high of $41.5 million.
But that still represents only about 13 per cent of its total revenue.
Popular in the Community