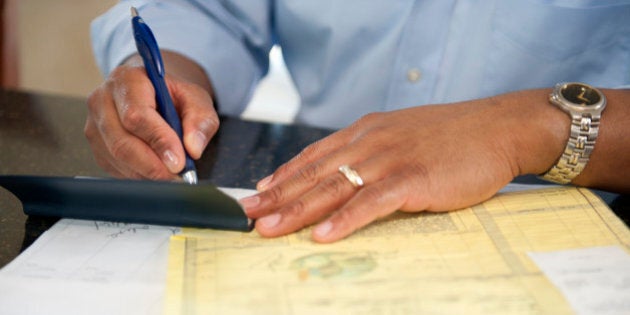 OTTAWA — Tyler Walker has been paying four dollars each month to receive paper statements from his bank, and he isn't happy about it.
The Toronto resident is one voice in a growing chorus of bank and telephone customers who feel they are being gouged by unnecessary fees.
"They are printing out statements, putting them in envelopes, putting them through the mail service," Walker told The Huffington Post Canada. And he's fed up with paying for it.
It's cases like Walker's that has opposition MPs calling on the Conservative government to ban companies from charging fees for paper copies of bills or statements.
"If the government is really serious about fighting for the consumer, they should do something about paper billing," Liberal MP Judy Sgro, the party's critic for industry, told HuffPost.
Sgro said she's been hearing a lot of complaints in her riding, especially from those who don't own computers and are forced to pay each month for mailed bills.
"They are being punished because they are not computer literate."
A number of telecom companies and banks, including Rogers, Bell, Telus, Wind Mobile, TD, CIBC, RBC and Scotiabank, are charging customers up to four dollars a month to receive statements. The practice has been going on for at least a year and critics say it's the people who can afford it least who are being hit.
"It's a big thing for low-income people and senior citizens," said NDP critic for consumer protection Glenn Thibeault.
"You get your cellphone bill, your cable bill, a couple other bills -- all of a sudden [it's] $240 a year that they are not expecting to pay."
Bruce Cran from the Consumers' Association of Canada said he's heard lots of complaints as well.
"It doesn't seem like a very fair practice at all. Why should anybody pay because someone wants to send them a bill? It doesn't make any sense," he said.
Bell and Rogers told HuffPost Monday they moved to paper billing for environmental reasons.
"Paperless billing supports Bell's objective to reduce our costs and environmental impact," Bell spokesperson Jason Laszio said. "We save a minimum of 30,000 trees annually with the move to paperless billing."
Rogers saved 1.6 million kilograms of paper in 2012 thanks to the move to online billing, Jennifer Kett, senior manager for media relations, wrote in an email to HuffPost.
Kett added that Rogers will waive the fees for customers who don't have access to the Internet, can't access their bills online due to a disability or just aren't comfortable with online billing.
But a seniors advocacy group says many just aren't aware that some companies are willing to waive fees. They don't realize they can just call and ask, says Susan Eng of the Canadian Association of Retired Persons.
The Canadian Radio-television Telecommunications Commission (CRTC) confirmed Monday they are looking into the practice but they have yet to decide whether they'll take any action.
A spokesperson for Industry Minister James Moore told HuffPost the Conservatives have "consistently put consumer interests at the forefront of government decisions" and they are looking forward to the CRTC's results.
Several financial institutions the Huffington Post contacted, including CIBC, did not return calls for comment.
A 2012 survey for Canada Post found 62 per cent said they would switch to electronic billing if a fee was imposed. Only 17 per cent of the 1,400 respondents said they would keep paying for the paper bill.
The postal service has been feeling the pinch from the banks and phone companies moving towards online billing.
Spokesperson Anick Losier said the trend that had started more than a year ago "has had a tremendous impact on our Lettermail [Service for] business."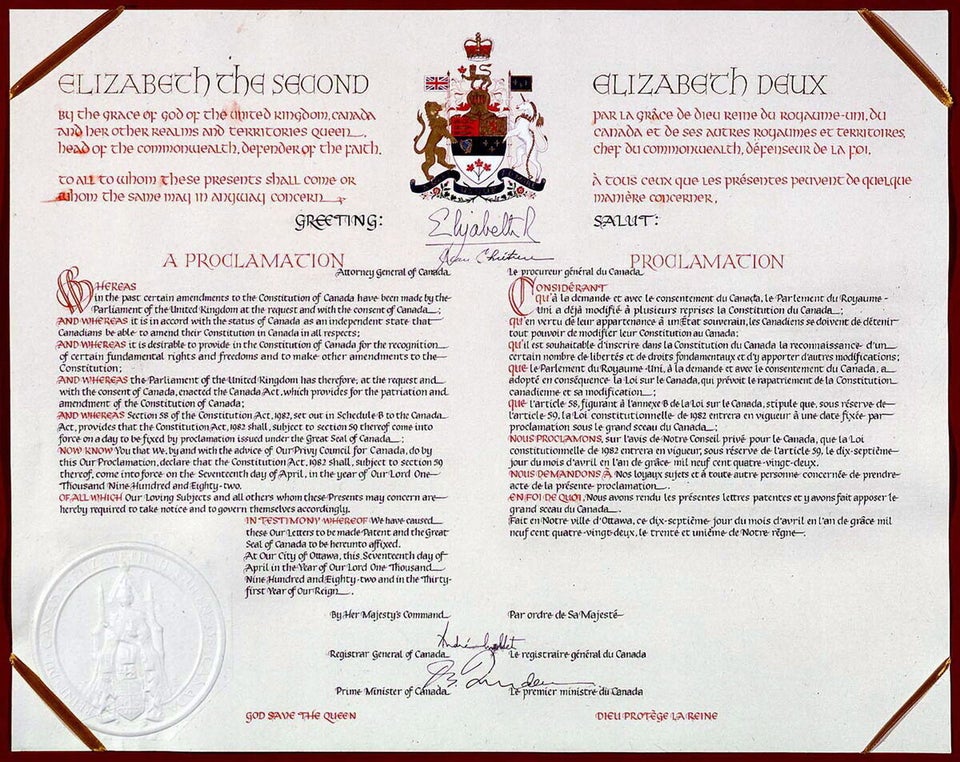 10 Ways Harper Tories Aren't Putting Consumers First