A prominent NDP MP says a horrific shooting attack on a Quebec City mosque is a wake-up call for Canadians patting themselves on the back amid rising intolerance.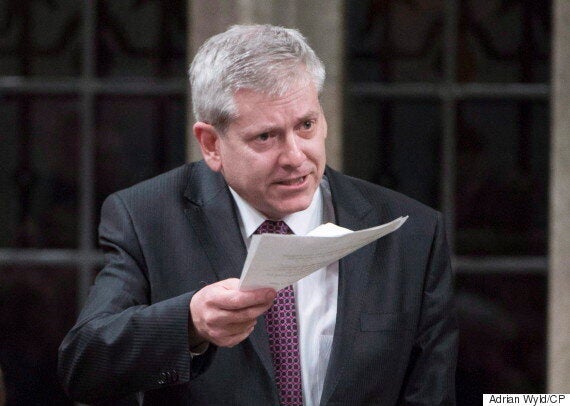 Angus urged followers to come together and defend their Muslim neighbours from "the misinformation campaigns of the haters."
"We need to build community at this time," Angus wrote. "We need to let our neighbours know that we have their back."
Angus also took to Twitter Monday to note that as Canadians grieve victims of the shooting, Trump is welcoming "rightwing extremist" Steve Bannon, his chief strategist, to the National Security Council.
"Canada can't be silent on his actions," Angus said of Trump.
Prime Minister Justin Trudeau released a statement Sunday calling the shooting a terrorist attack against Muslims in a place of worship and refuge.
"Diversity is our strength, and religious tolerance is a value that we, as Canadians, hold dear," Trudeau said in his release.
"Muslim-Canadians are an important part of our national fabric, and these senseless acts have no place in our communities, cities and country."
NDP pushes for emergency debate
New Democrats are also pushing for an emergency debate Monday on Trump's wildly controversial immigration policies. Trump sparked outrage by signing an executive order that temporarily bans visitors from seven Muslim-majority countries: Iran, Iraq, Sudan, Somalia, Syria, Yemen and Libya.
In response, Trudeau tweeted that Canada would continue to welcome those fleeing persecution and terror.
On Sunday, Immigration Minister Ahmed Hussen held a press conference to clarify the impact of the travel ban on Canadians. Hussen told reporters that the White House has given assurances that dual citizens with Canadian passports and permanent residents will still be able to cross the U.S. border.
But Jenny Kwan, the NDP immigration critic, wants a broader discussion of how the federal government plans to respond on behalf of those targeted by the policy.
"A ban against individuals based upon race, religion, or country of birth, implemented by our closest neighbour, cannot be tolerated," Kwan wrote in a letter to House Speaker Geoff Regan, requesting the debate.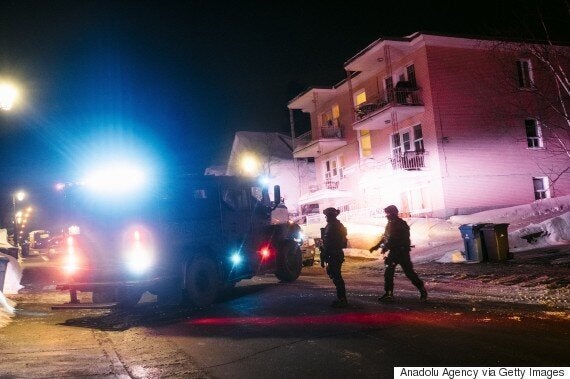 A number of NDP MPs have publicly criticized Trump since his election victory in November. NDP Leader Thomas Mulcair has called the U.S. president a "fascist" and has urged Trudeau to forcefully stand up to his counterpart.
Trudeau has long resisted calls to criticize Trump by name, saying instead that Canadians expect him to forge a strong working relationship with Trump. Trudeau and Trump are expected to meet within a month to discuss the North American Free Trade Agreement.
In the wake of Trump's win, Angus rose in the House to say the U.S. election had cast a "dark shadow" across North America. Trump ran a campaign built around "hate, blame, misogyny, and xenophobia," Angus said at the time.
Angus expressed optimism that, despite attacks against mosques and synagogues, Canadians will rise above the politics of paranoia and fear.
"It is about standing up. It is about speaking out," he said. "It is about telling our neighbours that we have their backs, because the politics of community will beat the politics of fear any day."
With files from The Canadian Press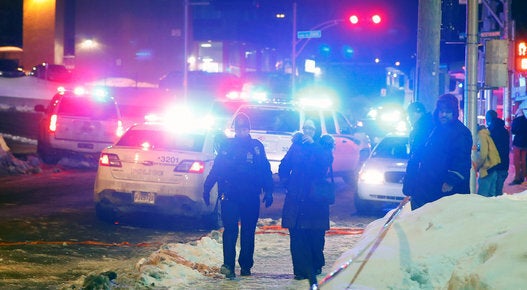 Terrorist Attack Shooting At Quebec City Mosque
Popular in the Community