Stéphane Charbonnier, the editorial director of French satirical magazine Charlie Hebdo, was killed along with 11 others in a horrifying attack in Paris on Wednesday. It was an attack that he knew might be coming.
Charbonnier, known simply as "Charb," penned this cartoon in the most recent issue of Charlie Hebdo. In English, the title reads: "No attacks yet in France." The man in the drawing says "Wait! We have until the end of January to send you New Year wishes."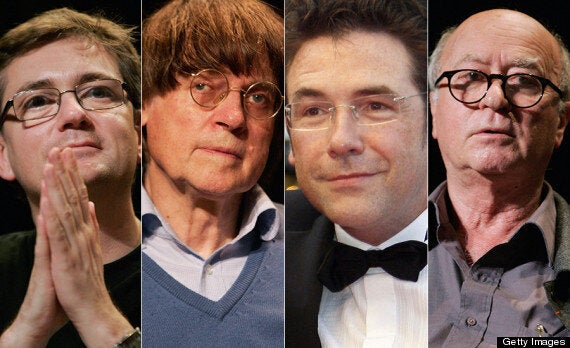 From left to right: Charb, Cabu, Tignous and Wolinski.