Dozens of torch-wielding protesters shouted white supremacist chants in Charlottesville, Va. on Saturday in objection to the city's decision to sell a statue of Confederate Gen. Robert E. Lee.
AOL reported attendees chanted "Russia is our friend," as well as "blood and soil," a Nazi-era ideology espoused by white nationalists that refers to the idea that ethnicity is determined by both blood and territory.
Charlottesville City Council voted to sell Lee's statue last month, but a judge issued an injunction that forces the city to wait six months. The city also plans to rename Lee Park, and build a new memorial in Jackson Park to those who were enslaved, according to the Charlottesville Daily Progress.
In attendance at the rally was self-proclaimed white nationalist Richard Spencer. Spencer is known for coining the term "alt-right," a U.S.-based white nationalist movement that includes racists, neo-Nazis and anti-Semites.
"What brings us together is that we are white, we are a people, we will not be replaced!" Spencer shouted into a megaphone in a speech that was broadcast on Periscope.
Charlottesville Mayor Mike Signer wrote in a statement on Facebook that the event "was either profoundly ignorant or was designed to instill fear in our minority populations in a way that hearkens back to the days of the KKK."
"Either way, as mayor of this city, I want everyone to know this: we reject this intimidation. We are a welcoming city, but such intolerance is not welcome here," he added.
"Get your white supremacist hate out of my hometown," former congressman and candidate for governor Tom Perriello tweeted at Spencer.
Spencer responded with "We won, you lost, little Tommy."
But Perriello was quick to remind Spencer that the cause he was championing actually did lose, "in 1865."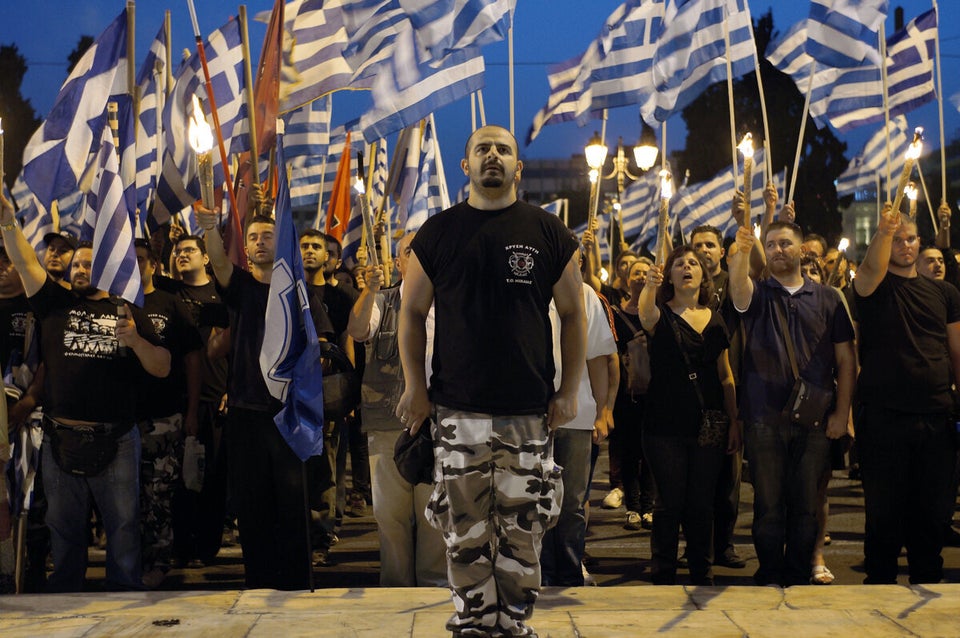 The Rise Of Racism And Neo-Nazism In Greece