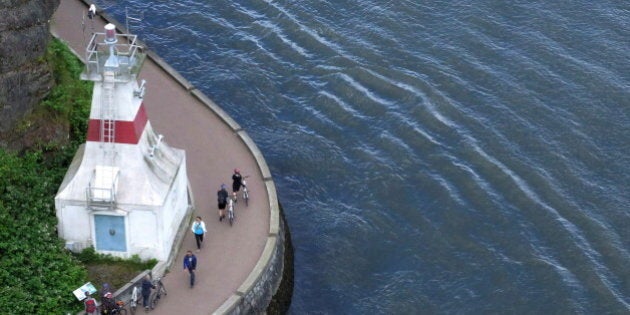 A woman visiting Vancouver has a broken back after a cyclist crashed into her as she was walking on the Stanley Park seawall last weekend.
Charmaine Mitchell, 43, told CTV News she was walking on July 19 when a speeding cyclist hit her, sending her tumbling 10 feet onto the rocks below.
"I'm lucky to be alive", she told CTV.
She's currently recovering in hospital with three fractured vertebrae, as well as a broken knee and toe, according to Global. She has already had surgery to have eight screws and two steel rods inserted in her back.
Mitchell's boyfriend told Vancity Buzz he was right beside her when the accident happened and that he saw three cyclists who looked like they were chasing each other. Two of the cyclists moved into the pedestrian lane, so he and Mitchell jumped out of the way, then the third hit her.
The man who hit Mitchell stayed and gave his information to the park ranger.
Police have so far not commented, but the Vancouver Sun reports that in the days before Mitchell was hit, officers could be seen on the seawall clocking cyclists' speeds with radar guns. The speed limit for cyclists riding along the wall is 15 km/h.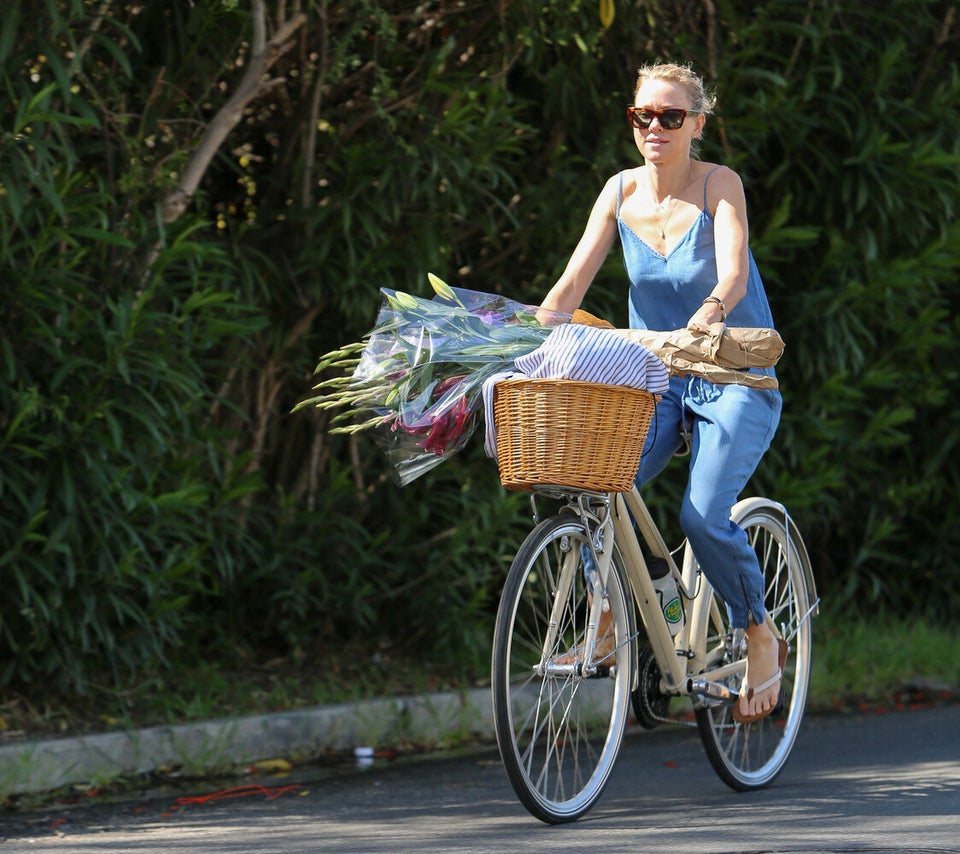 Celebrities On Bicycles
Popular in the Community