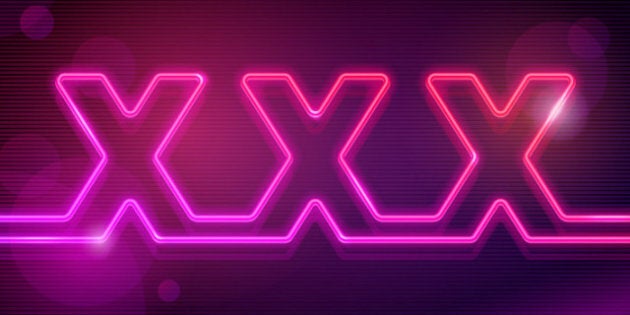 UPDATE from The Canadian Press:

Some TV viewers who tuned in for CHCH's morning news broadcast got more than they bargained for on Friday.

The Hamilton-based broadcaster has issued an apology after its "News Now" show was briefly overrun by a graphic sex scene. But the station, which is owned by Toronto-based media group Channel Zero, stressed that the error was not its own.

The station blamed the mixup on a switching error at one of the cable companies that picks up its signal.

CHCH's vice-president of news Mike Katrycz said he believes the station ultimately aired around a minute of "hardcore pornography."

"But as I say, it seemed like an eternity," he said in a telephone interview Friday.

Katrycz said he noticed the issue right away and frantically called the network's master control to try to fix it. But since the problem originated elsewhere, they weren't able to immediately pull the material off the air.

"It was out of our hands," he said.

He wasn't sure if viewers had been calling in droves to complain, but he "wouldn't be a bit surprised."

"We're very disturbed," he said, adding that the station was sorry, even if the issue wasn't its fault.

"That still doesn't mitigate the impact on our viewers, those who saw it, and for that we apologize."
TV watchers in Hamilton, Ontario got an eyeful on Friday morning when a gay porn film was broadcast instead of a morning news show.
The show blamed the error on a cable company that handles the signal for the channel.
"CHCH extends sincere apologies to those viewers who were subjected to the material that took over our signal at 9:33 this morning," they added.
Many viewers took to Twitter to express their surprise and outrage:
Hey, mistakes happen. Check out some of the funniest news bloopers of all time below:
Popular in the Community