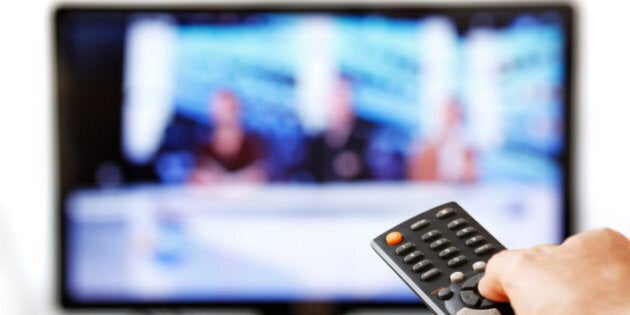 Now before I go any further, you're probably wondering -- why is a mental health advocate talking about local television, and why does he care?
For the past several years, I have had the privilege of sharing my story of growing up with a parent with mental illness, living in the care of the Children's Aid Society and subsequently being diagnosed with mental illness myself. Talking about mental illness with the media wasn't something I had planned, but they started coming to me around the time that I started developing connections as a journalism student.
Until CHCH reached out to me last year (which I'll get to below), I never personally reached out to media to share my story. Sometimes organizations would put out a press release when I was speaking to them, or other media outlets would see my blogs pop up on their social media feed and would contact me for a story.
I've spoken to all local and national media outlets and the majority of them have only interviewed me once. I've craved for them to contact me subsequent times simply because I don't feel that mental illness gets enough coverage in the press. And when the media does cover mental illness, I find that they tend to only interview doctors and social workers.
You don't see people with actual lived experience being asked to share their experiences very often. Where's our voice?
Last year, a producer from CHCH's now-canceled current events program Square Off contacted me after I blogged about Robin Williams' death. I was flattered and agreed to be on the program, but knew not to get too comfortable in the studio because, like at every other media outlet, I expected that I wouldn't receive a call back. I was grateful that for at least a few minutes I could provide insight as to what it was really like living with mental illness.
"I worry stories such as mine and others' will effectively be silenced and cut off."
About a month later, I was contacted again. "Hey, do you want to come back on the show and share more of your experiences?" Once again, I was skeptical, but quickly accepted their invite.
The hosts, the producers and management (but especially the producers and hosts) at CHCH cared about providing a platform to somebody living with mental illness. Over the past year and a half, my relationship with the station equaled out. Half of my appearances were prompted by an email from the producers asking me if I could come on to share some insight, while the other half of my appearances were prompted by me contacting them.
When I would read, see, or hear something about mental illness that was stigmatizing or had the potential to set us back decades, I'd contact the producers. Half the time, I was simply contacting them to vent. I undermined the validity of my ideas. To be honest, not all of my ideas took off right away. Like any idea, I sometimes had to work with the producers to tweak them or try and convince them why they should go to air.
After every appearance I was always concerned that I had said something "crazy," thereby ruining my chances of being asked back. Over time I learned that my fears were unfounded. The bottom line is that the producers truly valued giving a voice to people with mental illness, as did the hosts. The conversation on the air was always respectful and I knew the hosts were interested in what I was saying. Over the past year I challenged and debated on the air with both doctors and social service executives. Other times, I let viewers into my life and openly admitted to and shared things nobody else knew.
The situation facing CHCH is one that is facing all media outlets across the country. Resources are being cut and this gives me reason to be afraid. Producers will no longer have as much time to seek out people like me, and I believe instead they'll resort to their usual talking heads who can't relate or provide the same commentary as somebody with living with mental illness.
I'm not upset that I'll no longer get to be on television once per month. I am upset because, for a long time, people with mental illness have been silenced and the media has a duty and an obligation to share the voices of the communities they serve. With the amount of airtime being cut from CHCH, the station will be more selective in the content it chooses to air and I worry stories such as mine and others' will effectively be silenced and cut off.
I worry people with mental illness especially in my community will once again be forgotten.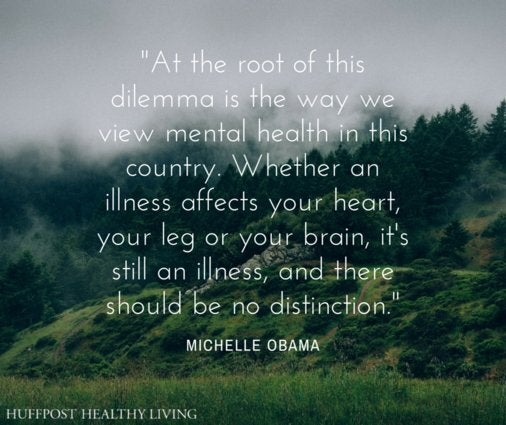 11 Quotes That Perfectly Sum Up The Stigma Surrounding Mental Illness
Popular in the Community