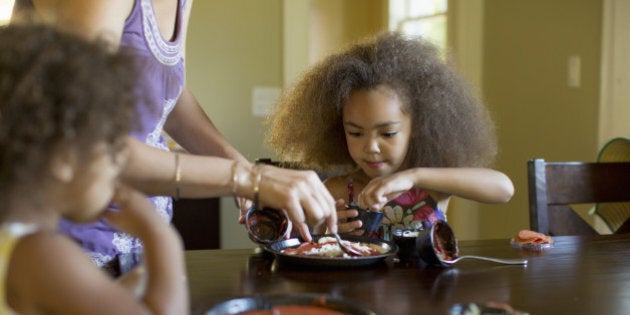 Did the last chunk of 2013 blow your budget? Along with a holiday of spending, travel plans and all of those winter expenses, January is a great time to watch your pennies (or should we say, nickels).
One great way to take a bite out of your spending habits is to cut down your grocery budget. But this doesn't mean you need to live on Kraft Dinner and expired bread. There are many ingredients that are both thrifty and delicious, not to mention good for your health.
To start, here are some basic tips on reducing your grocery budget overall:
• Cut back on meat: Most of us far exceed our recommended intake for protein and a serving of meat is just three ounces, or about the size of a pack of playing cards. Cut the meat back, bulk up with veggies or other protein sources, and save some money.
• Eat your beans: Beans and legumes are under-appreciated in North America. They're a staple food in many cuisines for a reason — they have fibre, protein, and a host of vitamins and minerals. They're also very inexpensive, especially if you cook them dry.
• Eat seasonably: Buying fruits and vegetables grown locally and currently in season can cut down your produce budget. This may be hard to do exclusively in many parts of Canada, but not impossible because fall veggies like carrots are in season all year round.
• Cut waste: Trim your meat and produce carefully to avoid waste, and keep the scraps when they can be reused. Keep a large resealable bag in your freezer, and fill it with food scraps. When it's full, use it to make a pot of homemade stock, which has great flavour and is much less expensive (and lower in sodium) than pre-made stocks.
With this in mind, here are 10 of our favourite low-cost recipes. We think you'll be pleasantly surprised by their taste and your end-of-month ledger sheet!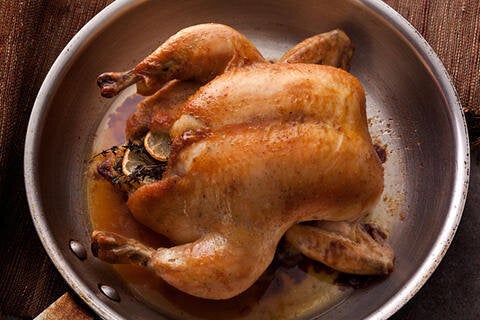 10 Cheap Recipes That Taste Great
Buying a whole chicken and roasting it yourself is much less expensive than purchasing it in pieces. When you're done with the meat, use the carcass to make your own chicken stock. Get the recipe here.
Pierogies are inexpensive and come in a few different flavours, but we often buy them frozen in boxes. So how can you make them feel fresh? This bake is one great way! Get the recipe here.
Mushroom And Sausage Ragu With Polenta
Polenta is a versatile and low-cost ingredient that's not used as often as it should be. Same goes for mushrooms, for that matter. Get the recipe here.
Lentils are filling and also inexpensive. If you need them cooked in a hurry, try red lentils, which soften right away. Get the recipe here.
Either of these ingredients make a good cheap meal on their own, but putting them together makes it more interesting and filling. Get the recipe here.
Thai Pork And Noodle Soup
Soups are a great way to have a budget-friendly meal, and you can make a big pot to freeze for later or have the next day. This noodle soup is a bit different from the norm and uses pork, an inexpensive meat. Get the recipe here.
To save money, look into less-expensive cuts of meat. For example, chicken thighs are often overlooked but have a ton of flavour. Get the recipe here.
Griddle Pan Waffles And Eggs
Breakfast for dinner is a fun way to have a cheap meal. This one uses eggs, which are inexpensive and a great source of protein. Get the recipe here.
There are many vegetarian Indian recipes that use inexpensive ingredients like lentils or, in this case, chickpeas. This curry also includes cauliflower, an inexpensive ingredient that's on the rise this year, thanks to its authentic flavour! Get the recipe here.