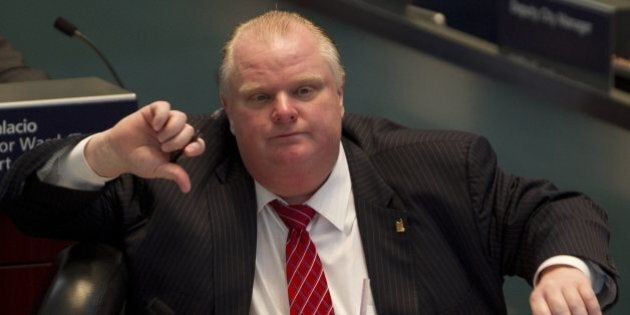 The road to rehab is never an easy one but one travel agency says it's willing to get the process started for Toronto Mayor Rob Ford and fly him to rehab.
Over the last four months, the embattled mayor of Canada's largest city has admitted to issues with substance and alcohol abuse, leaving his critics questioning his competency and providing plenty of material for late-night comedians.
In an open letter addressed to Mayor Ford, CheapAir.com, a travel booking site, offers Ford a free ride to and from his location of choice for rehab. You can read the entire letter here:
Dear Rob,

With horror we've watched the incidents of the past year. The crack smoke, the slurred, inebriated episode at Steak Queen, the crashing of the Board of Trade dinner.

Listen, we're not saying you have a problem (a unique leadership style, perhaps?) but, CheapAir is here for you. We sometimes hear from individuals with heart-wrenching stories who ask for assistance with flights, but your story has struck a chord like few others.

We're offering you a FREE roundtrip ticket to the rehab of your choice, courtesy of CheapAir.com!

You'll be bathed in luxury onboard with features like recline, seatback pocket, underseat storage, wall-to-wall carpeting and personal reading light. Let's just keep it to seltzer water onboard, eh?

We can't promise that our world-first voice recognition flight search app will understand your Steak Queen ramblings, but in sober tests we've found it works great.

Sincerely,

CheapAir.com
The letter, while serious in its offer to fly Ford to rehab, pokes fun at the mayor's past follies, including showing up at a Toronto Board of Trade meeting uninvited and two videos of Ford ranting and sluring in Jamaican patois. Ford called the later incident a "setback".
Ford has yet to address CheapAir.com's offer.
This isn't the first time travel companies have used Ford for fodder. Last year, a Spirit Airlines lampooned the mayor as part of an online ad for its airfare by proclaiming "we're not smoking crack" followed by a puff of smoke and insisting its prices are "real", a reference to a video of Ford using drugs now in possession of Toronto police.
But while companies are having fun at the mayor's expense, new details have emerged to suggest some people are worried about the his well-being.
"He still thinks he's going to party," Renata allegedly said. "He thinks that he, oh, you know, 'I'll get off the pills, but I'm not giving up the blow,'" the Toronto Star reports. Ford's lawyer, Dennis Morris, told the paper Ford's wife now denies her alleged comments.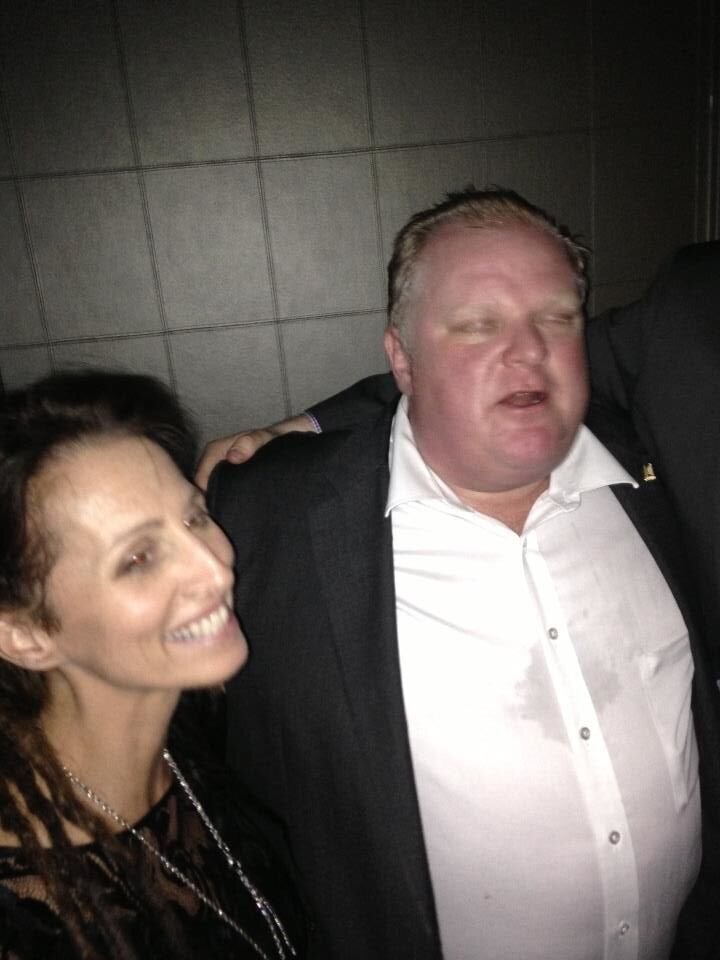 Rob Ford's Greatest Gaffes