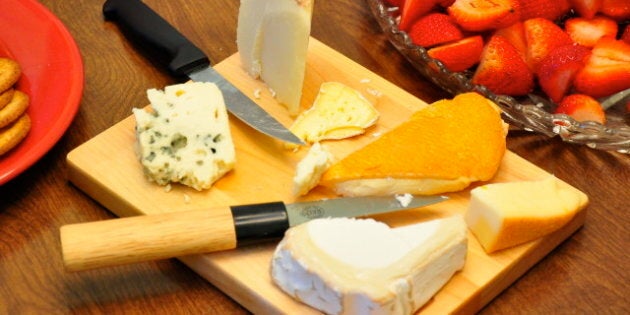 I love cheese. Whether it's extra old cheddar, soft creamy chevre, some squeaky curds or melt-in-your-mouth mozzarella -- I love it all. Oh wait, there is an exception, it must be artisanal cheese.
It's exciting times for a cheese lover in Ontario where there is a renaissance in artisan cheese production. The second annual Great Canadian Cheese Festival took place in Picton, Ontario from June 1-3. It was an incredible showcase of the talented cheese makers and chefs from across Canada! I was delighted to try cheese from Primeridge Pure in Markdale, sample some old favourites from Monforte Dairy in Stratford (I'm a proud member of their CSA) and snack on some Swiss style cheese from Shep Ysselstein of Gunn's Hill Artisan Cheese in Oxford County.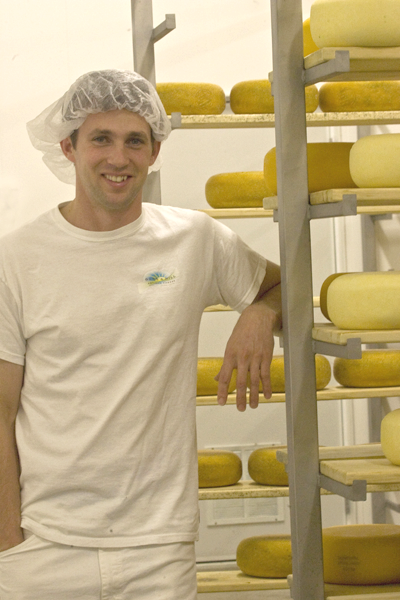 Shep, a cheese maker from Gunn's Hill Artisan Cheese.
Several weeks ago I made my way to the Dairy Capital of Canada (that's Woodstock in Oxford County, in case you didn't know) where I spent a day in the life of a cheese maker with Shep. Shep's story from diary farmer to cheese maker is one of the many great stories of the artisan cheese renaissance in the province. The 29-year-old cheese maker honed his skills by travelling to British Columbia, across the United States and Switzerland to learn how to produce fine cheese. His cheese is made from the milk produced on his parents' farm, a stone's throw away from the cheese dairy.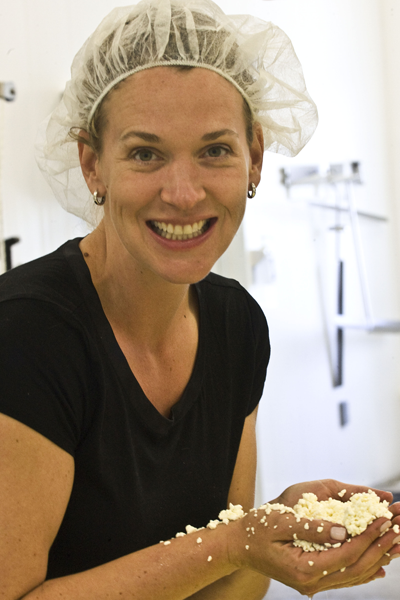 Cheese maker for a day - Rebecca LeHeup (photo credit to Cathy Bingham)
Included in Shep's business model at the small dairy is a program to give passionate cheese lovers like myself the opportunity to learn about cheese making. The one-day course (priced at a very reasonable $150) is interactive, fun and delicious -- it includes lunch and plenty of cheese to take home!
If you love cheese the way I love cheese be sure to download a copy of the Ontario Culinary Adventure Guide that features The Great Cheese & Ale Trail on pages 20 & 21 (because beer and wine together rock!).
Popular in the Community