When you come home from a long, hard day, what better food to greet you than a tasty piece of cheese?
From Parmesan to cheddar, brie, mozzarella and countless other varieties — melted or in their natural form — the sky's the limit on what dishes you can create with this flavourful dairy product. And if you're a hardcore cheese lover, don't hold yourself back from topping off your favourite dish with even more of that cheddar!
So cheese addicts, join us on this epic journey as we share 20 recipes with you in the slideshow below that will take your love for this mouthwatering comfort food to the next level.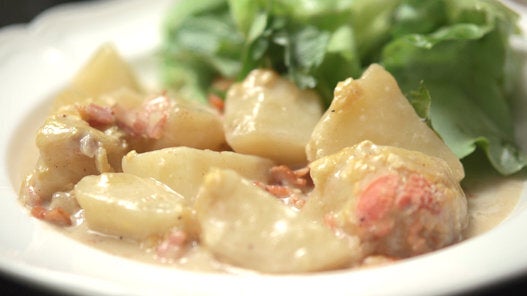 Cheese Recipes
What's your favourite super cheesy dish to make? Let us know in the comments below!
"Say It. Make It. Eat It." is an AOL Canada Originals series that celebrates the multitude of cuisines from around the world that are loved by Canadians from coast to coast. Renowned chefs from the country's top restaurants and online food celebs show you step-by-step how properly say, make and enjoy some of their favourite dishes — and they'll fill you in on why these dishes are close to their hearts. Get ready to cook and dine like a pro, Canada.
Popular in the Community