Traditional cheesecake is made with a mixture of soft cheese, like cream cheese and ricotta, eggs and sugar. The crust is usually made from crushed cookies, graham crackers or sponge cake. Fortunately creating a tasty and creamy "cheese" cake that is free from dairy, eggs, gluten, soy, peanuts and tree nuts is actually easier than you think!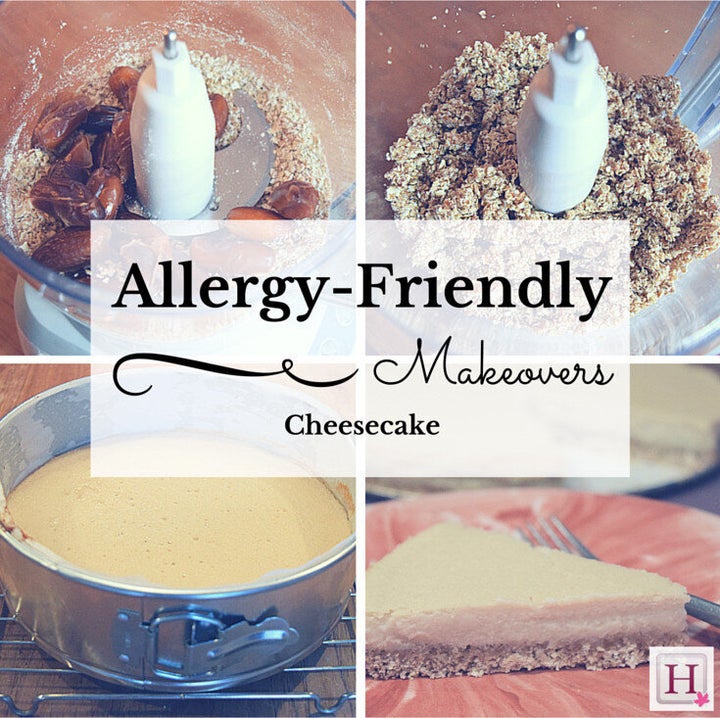 In this recipe makeover, I use common ingredients that most people already have, or can easily find at their local grocery store, to develop a delicious, rich and creamy allergy-friendly cheesecake.
Here's how to make a gluten-free, vegan, nut-free, coconut milk cheesecake:
I toyed with the idea of using gluten-free graham crackers and vegan butter to more closely replicate a traditional cheesecake crust, but I had a hard time finding allergy-friendly graham crackers. So instead, I chose to use gluten-free oats blended with dried dates and vanilla extract.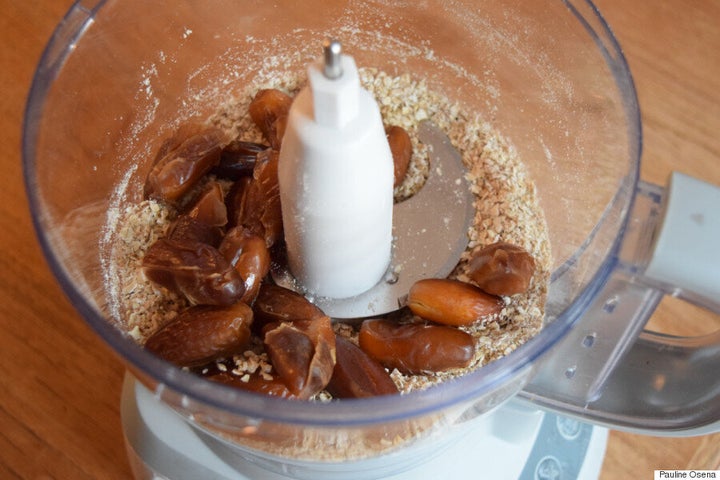 The crust was simple to make. I tossed all of the ingredients into a food processor and processed them until the mixture started to clump. You may need to add 1 to 2 tablespoons of water to get it to the right consistency.
I then flattened the mixture onto a parchment paper-lined, 8-inch springform pan, and baked it for 10 minutes at 325 F.
There are many dairy-free replacement options for cream cheese. Most vegan cheesecake recipes use soy (silken tofu) or tree nuts (cashews), and many grocery stores sell dairy-free cream cheese.
In my recipe, I substituted the cream cheese with coconut milk mixed with a little lemon juice and apple cider vinegar to help the milk curdle. Note that the apple cider vinegar gives the filling a distinct "cheesy" taste, so it can't be swapped for white vinegar.
I replaced the egg used in traditional recipes with tapioca starch and aquafaba — the water from a can of chickpeas — to help bind the filling. I then used coconut flour to thicken the mixture, but this can be replaced with white rice flour if you don't have coconut flour. Maple syrup was used as a sweetener, because I love the taste, but white sugar can be used in it's place.
Use a food processor or blender to mix the filling until smooth, and then pour it on top of the crust.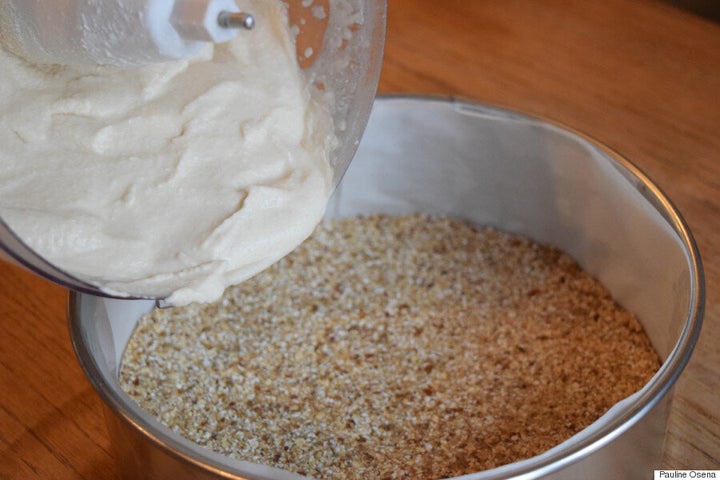 Bake the cheesecake at 325 F for 45 minutes then allow to cool completely. Once it's at room temperature, refrigerate for at least two hours.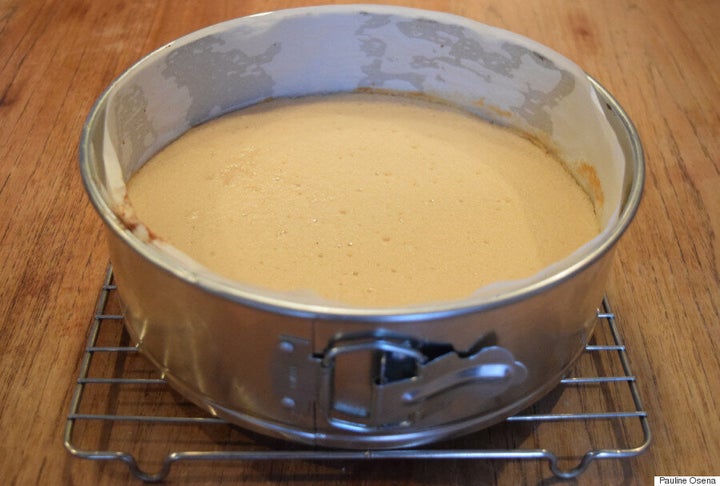 Serve the cheesecake cold.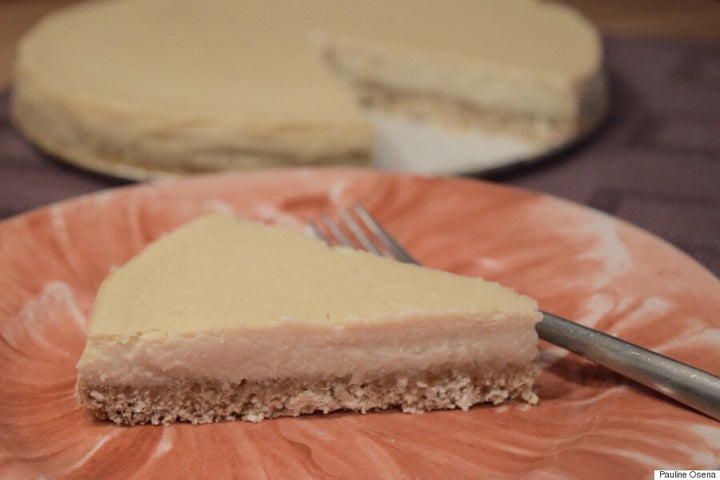 Pauline Osena is a food allergy advocate and founder of HypeFoodie.com, an online resource for allergy-friendly living. This former dairy junkie became an expert in allergy-friendly cuisine while figuring out how to feed her child with multiple food allergies. Pauline aims to inspire culinary adventures and experimentation with her series, "Allergy-Friendly Makeovers," and shares the valuable knowledge she has gained from her trials, errors and adventures in living with food allergies with "The Allergy-Friendly Top 10." Pauline's short-term goals include getting a full night's sleep and drinking her entire cup of coffee while hot.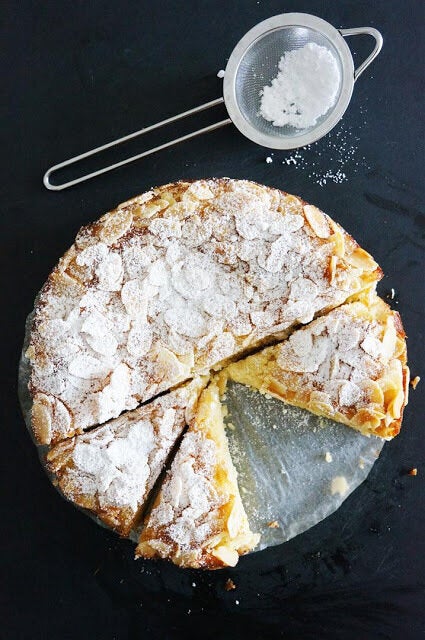 19 Flourless Cake Recipes