Some of the most influential chefs in the world including Alain Ducasse, Joan Roca and Massimo Bottura, will be turning leftover scraps from the Olympic Village into nutritious meals for the homeless in Rio.
The challenge marks a big departure from the kinds of ingredients and conditions the chefs — many of whom hold Michelin stars — are used to. Instead of truffles and caviar, they'll be tasked with turning surplus foods, gone uneaten by athletes, into 5,000 meals for the homeless in the Lapa neighborhood of Rio de Janeiro.
Organized by Italian chef Massimo Bottura, whose Modena restaurant Osteria Francescana topped the World's 50 Best Restaurants ranking this year, the soup kitchen RefettoRio is modeled after Bottura's community kitchen first launched at Expo Milano last year.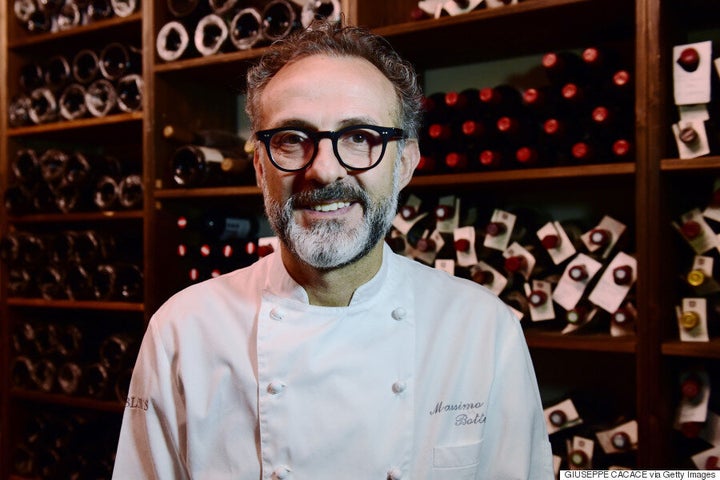 Italian chef Massimo Bottura. (AFP / GIUSEPPE CACACE (Photo credit should read GIUSEPPE CACACE/AFP/Getty Images)
At Refettorio Ambrosiano, 65 of Bottura's famous chef friends answered his call to help turn food waste from the Expo Milan pavilions into edible meals for the homeless out of an abandoned theatre.
Through the five months of the expo, chefs like Mario Batali, Alain Ducasse, Gaston Acurio and René Redzepi used their kitchen wizardry to transform 15 tons of food scraps like potato peels and stale bread into 10,000 meals.
The Rio outpost is mounted in partnership with Brazilian non-profit organization Gastromotiva and Bottura's non-profit group Food for Soul.
All 5,000 meals served during the Games will feature three courses, reports Eater, beginning with an antipasto or pasta, main course and dessert.
RefettoRio will likewise live on beyond the Olympic Games, with food sourced from various suppliers including surplus, unsold produce from local grocery stores.
RefettoRio launches August 9.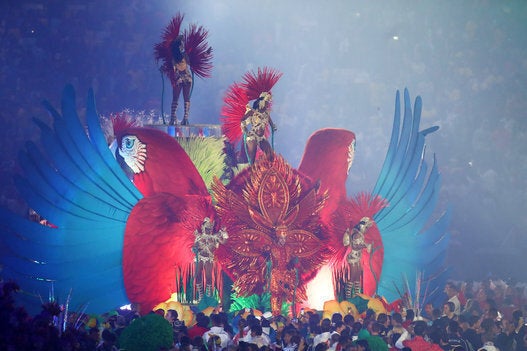 Mesmerizing Photos From Rio Olympics 2016