The only declared federal NDP leadership candidate is standing in solidarity with Black Lives Matter Toronto in the wake of the group's protest at the Toronto Pride parade.
Ontario NDP MPP Cheri DiNovo, who serves as a critic for LGBTQ issues, released a statement Wednesday on behalf of her party's LGBTQ committee.
"We want to express our concern for the alarming amounts of hateful speech that BLM TO has been a target of since their non-violent direction action during Sunday's Toronto Pride parade," the statement reads. "We recognize that BLM TO is an irreplaceable part of our community and represents voices of those who have been marginalized and excluded for too long."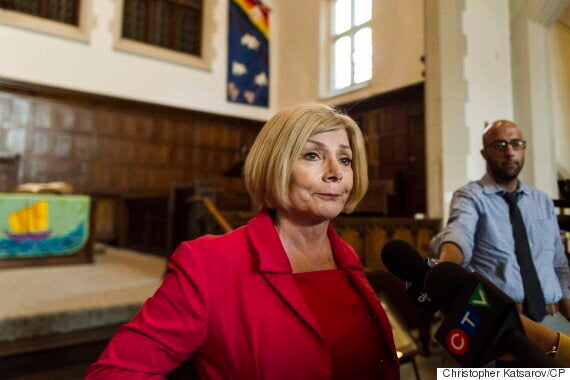 Members of Black Lives Matter Toronto shut down Canada's largest Pride parade for about 30 minutes Sunday with a peaceful sit-in. The parade only resumed when Pride Toronto's executive director signed a list of specific demands, including more funding and community space support for racialized communities and a ban on police floats in future parades.
That proposed exclusion has already proven to be the most contentious issue, particularly after Pride Toronto later said it didn't sign off on banning floats associated with police. Toronto Mayor John Tory also released a letter of support to the Toronto Police Association, saying he would have "serious concerns" if officers could not participate in future events.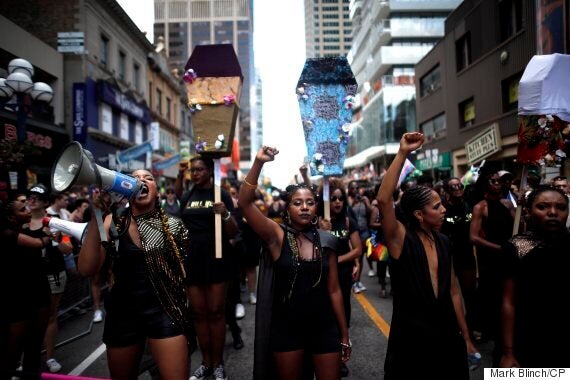 In the statement, DiNovo and committee members state that while many take part in Pride as a celebration, the event remains "inherently political." They say it should come as little surprise that Black Lives Matter Toronto was selected as an honoured group by event organizers.
"Historically, our communities came together and organized for safer spaces for all of us. Black drag queens and Black Trans and queer folks were some of the original organizers of Prides across the world," it reads, adding that activists reminded Pride of its "roots" as a march on behalf of marginalized people.
"The non-violent direct action undertaken by BLM TO at the Pride parade was a warranted taking up of space."
LIVE REPLAY: Watch the Black Lives Matter sit-in unfold at the Toronto Pride parade:
DiNovo, an ordained United Church minister, has represented Toronto's Parkdale-High Park riding since 2006. She has long been considered a champion of the LGBTQ community and tweeted last week that she has participated in Pride events for more than 45 years.
When she launched her leadership bid last month, DiNovo said LGBTQ rights would be a core principle on which she would fight.
"Saying Black Lives Matter should be more than lip service," she said at the time. "It must mean an end to systemic racism."
With files from The Canadian Press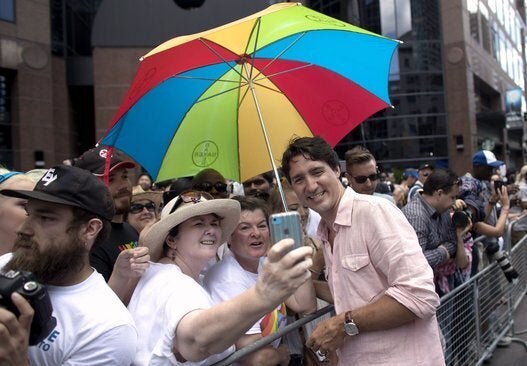 Toronto Pride Parade 2016
Popular in the Community