OTTAWA — Victoria Liberal Cheryl Thomas resigned her candidacy Wednesday after controversial remarks she made about Israel and mosques were unearthed.
The Liberals are the first party to dump a candidate after the deadline for withdrawals on Sept. 28, meaning Thomas' name will still appear on the ballot on Oct. 19. If she wins, a by-election might be called in Victoria.
She also wrote in a 2014 post that after working in the Middle East, she was more sympathetic to the Palestinian cause.
"The oppressed of the Warsaw ghettos and the concentration camps have become the oppressors, keeping the Palestinians who are left in their 'homeland' in ghettos where they limit their access to education and stop most opportunities for them to make a living.
"When unemployed young men fight back with rocks and crappy rockets, the Israelis blow the shit out of their neighborhoods, killing women and young children (collateral damage)," she wrote.
"Regardless of what agreements are negotiated over the last several decades, the fundamentalist Jews continue to illegally take more and more Palestinian land and 'settle' there, continuing to displace Palestinians because they believe they have the 'right' over all the lands. I could go on and on…….I'm just saying be open to the fact that there ARE two sides and unfortunately, we in the west have been fed only one side."
In another 2012 post, Thomas seemed to jokingly suggest Santa Claus had to be white. "You can't have a brown guy with a beard sneaking into your house in the middle fo the night! You'd be calling the bomb squad!"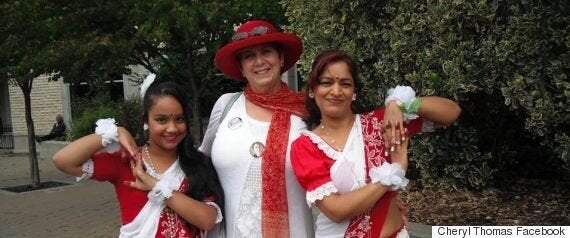 Cheryl Thomas poses for a photo while on the campaign trail. (Photo: Facebook)
In a statement sent to The Huffington Post Canada by the party Wednesday, Thomas said she wanted to "apologize unreservedly" for her past comments on social media.
"When looking back at them, I understand that they are offensive and have no place in our political discourse. I want to apologize particularly to the Jewish and Muslim communities for these insensitive statements," she wrote. "Anyone who knows me, knows that I have utmost respect for all religions and communities and those past comments do not truly reflect who I am."
She said she understood that her past comments had become a distraction to the Liberals campaign and would "immediately cease" her own campaign, close her office and end all her political activities.
The Liberal candidate did not return a request for an interview.
Last month, Thomas tweeted a photo of herself sporting a red headscarf just before attending an event at a mosque.
"Look familiar Iranis?" she wrote.
In a video posted to YouTube this summer, Thomas bemoaned how "mean-spirited" the federal government had become.
"That's not who we are," she said. "That's not what Canadian values are. We care about taking care of people. We care about rights and freedoms and diversity. And working together, collaboratively, to make things happen. Valuing every single Canadian."
Simren Sandhu, creator of True North Times, said the site launched last year to engage apathetic voters by making them laugh "and at the same time, make them care."
The website has already contributed to the downfall and public embarrassment of several candidates. One of first candidates profiled in was Winnipeg NDP candidate Stefan Jonasson, who compared Orthodox Jews to the Taliban. He has been replaced by his campaign manager in the in Charleswood-St. James-Assiniboia-Headingley race.
NDP candidate Alex Johnstone did not resign but was forced to explain a Facebook comment in which she compared a fence post at the Auschwitz concentration camp to a penis. In her defence, she said that she had no idea what Auschwitz was until that very day.
Perth Wellington NDP candidate Ethan Rabidoux had to apologize after the website found he had written that "the next person to talk to me about global warming is getting 50 punches to the head."
Another NDP candidate Sandra Arias withdrew for financial reasons, but the True North Times found she had mocked the Special Olympics in a Facebook post.
With files from Ryan Maloney
CORRECTION - Sept. 30, 2015: An earlier version of this story stated that if Thomas were to win, a by-election would automatically be called; Elections Canada later clarified that a by-election might be called, but the election agency would take direction from the speaker of the House of Commons. The story has been updated to reflect this clarification.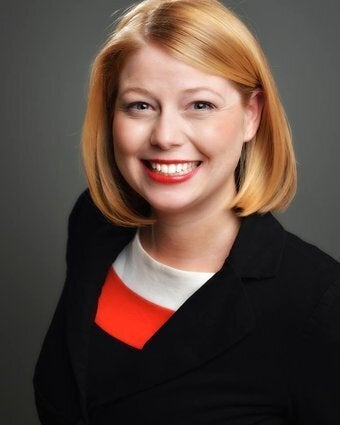 Social Media Mishaps In The 2015 Canadian Election
Popular in the Community