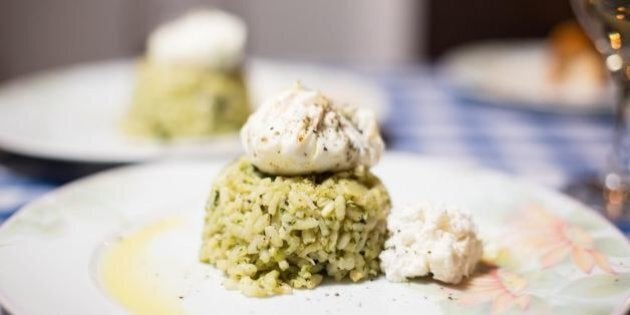 It sounds too good to be true in a city known for expensive dining, but two roommates have figured out a way to explore their passions for cooking and meet strangers from the comfort of their kitchen.
Chez Lisgar, a Toronto-based "restaurant" offers up fresh dishes like portobello mushroom fries to guacamole stuffed onion rings to fresh herb and feta mac and cheese for free. The catch? You have to bring a bottle of wine or some type of beverage.
Co-founder and amateur chef Nadya Khoja says the idea to open up her kitchen to people from all walks of life was inspired through her use of Bunz — a site that allows strangers to barter goods.
"If you're going to meet people anyway and exchange things, it wasn't so much different inviting this stranger over," she tells The Huffington Post Canada.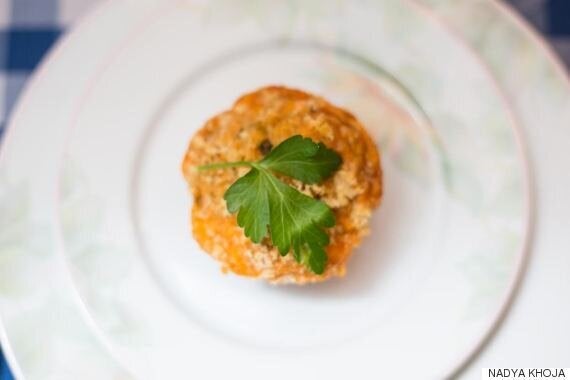 Pull-apart garlic cheese cup.
The 24-year-old and her roommate first posted their idea on Bunz Trading Zone's Facebook page, stating they would cook a fancy dinner for anyone interested, as long as they brought a bottle of wine with them.
"A lot of different people responded," she says. "Some people I never met before and some people I've done trades with, it was difficult to track."
Khoja, who works as a marketer during the day, says she loves cooking and uses this time to also teach her 24-year-old roommate how to cook. As the demand grew higher, the two set up a mailing service to track the number of requests. After checking out guests' Facebook pages to confirm their identities (and to see if they weren't robots), they two started hosting dinners for two people on Friday nights.
"Lately we've been telling people to bring one wine bottle each or beer, someone bought gourmet coffee the other day," she says.
On average, Khoja has calculated the cost of each dinner tends to be around seven to 10 dollars per plate, but she argues the wines usually cover this.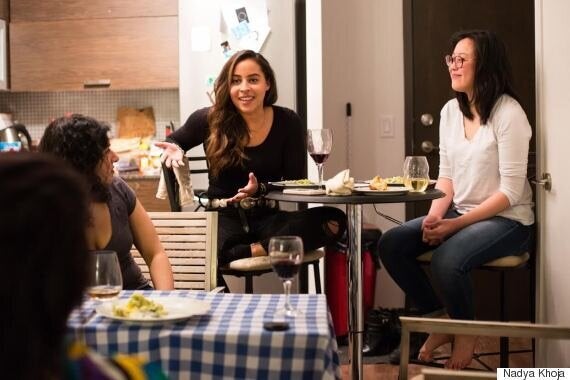 Guests chat at Chez Lisgar.
Moving forward, especially knowing the "restaurant" is booked till the end of April, Khoja says she will try new methods to choose people, based on how much they interact with Chez Lisgar's social pages and newsletters. Ideally, she is looking for fans.
And as for guests, she says the experiences so far have been positive — minus a broken wine glass.
"Every experience is good and the conversation has been interesting," she says. "We now use this to network."
But don't expect Chez Lisgar to be open every night. When the idea of opening her doors to strangers more than once a week was brought up, Khoja said as of now, that doesn't seem like a doable option.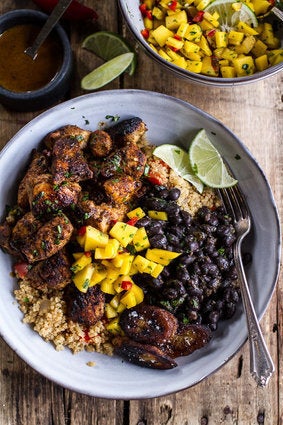 Healthy Dinner Recipes
Popular in the Community