It somehow seems easier to eat healthier in the summer. You're surrounded by fresh fruits and veggies, and it's way too hot to consider baking anything. Even salad seems more appealing when the weather is hot — you don't have to cook it, after all.
But now that we're officially into fall, your diet doesn't have to go downhill from here. You can still enjoy hearty (and healthy) fall meals like soups and stews and find ways to bake healthy treats too.
Throwing a superfood into the mix doesn't hurt either. Consider chia seeds: these tiny white or black seeds are largely flavourless on their own, but they're worth including in your diet thanks to their impressive nutritional profile. They contain fibre, protein, and omega-3 fatty acids. On top of that, they can actually be a useful ingredient beyond their potential health benefits. For example, chia seeds can be used in breading or as a thickener or egg replacement.
However you like to eat them, chia seeds can fit into into any of your fall meals, from soups to snacks, dinner to dessert. Here are 14 ways to enjoy chia seeds this fall.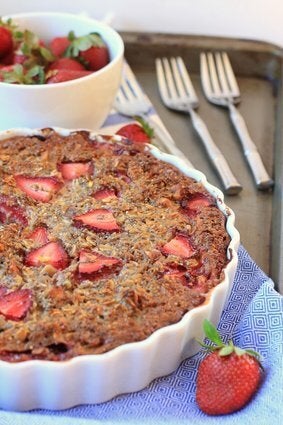 How To Use Chia This Fall