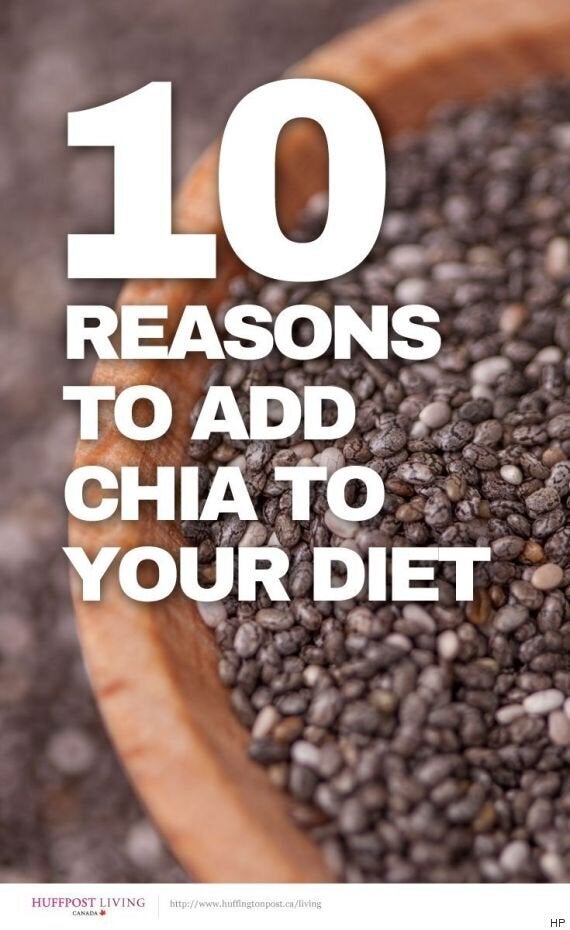 Ch-ch-ch-chia! The fuzzy green novelty items may be the first thing you think of when you hear the word chia, but these tiny superfood seeds are the reason Chia Pets get their lush coating. Nowadays, chia is becoming better known as a great source of healthy omega-3 fats and fibre, and fortunately it's an easy food to add to your diet.
Chia seeds come from a flowering plant in the mint family that's native to Mexico and Guatemala, and history suggests it was a very important food crop for the Aztecs. It's remained in regular use in its native countries, but was largely unknown in North America until researcher Wayne Coates began studying chia as an alternative crop for farmers in northern Argentina about 29 years ago.
Story continues after slideshow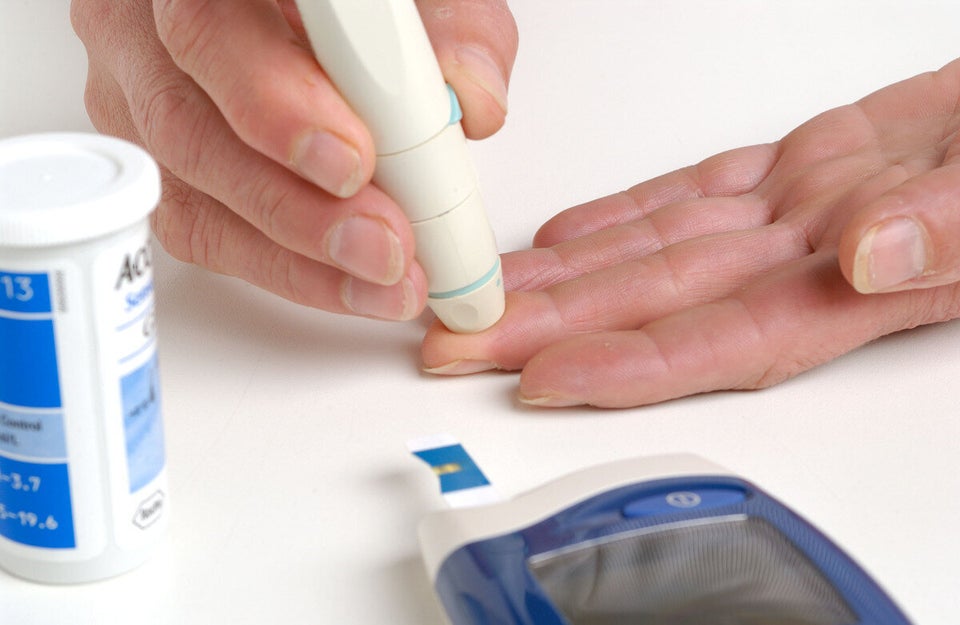 10 Reasons To Add Chia Seeds To Your Diet
The little seed — which comes in either white or a dark brown and black colour — also has a huge nutritional profile. It contains calcium, manganese, and phosphorus, and is a great source of healthy omega-3 fats. As an added benefit, chia seeds can be eaten whole or milled, while flax seeds have to be ground before consumption in order to access their health benefits for example.
When you're buying chia, both the white and black seeds are good choices, but Coates warns to make sure you're getting a good quality product by avoiding either red seeds (immature chia seeds), or black seeds that are smaller than regular chia seeds (weed seeds). Coates sells the seeds himself, but they are available from many different health food stores and supermarkets.
So once you've got your seeds, how to you add them to your diet? "The easiest way is to add it to everything and anything," Coates says. The seeds are tasteless so they won't affect the flavour profile of your food, which makes them easy to integrate into your meals. They can be sprinkled whole on top of salads or toast or added milled to smoothies, and Coates says that some of his customers even add them to ice cream. (And yes, you can even sprout it and eat it that way too!)
LOOK — 10 reasons to add chia seeds to your diet:
Chia is being studied as a potential natural treatment for type-2 diabetes because of its ability to slow down digestion. The gelatinous coating chia seeds develops when exposed to liquids-can also prevent blood sugar spikes.
Just a 28-gram or one-ounce serving of chia has 11 grams of dietary fibre — about a third of the recommended daily intake for adults. Adding some chia to your diet is an easy way to make sure you're getting a good amount of fibre, which is important for digestive health.
Chia seeds are packed with omega-3 fatty acids, with nearly five grams in a one-ounce serving. These fats are important for brain health. "There's better conversion of omega 3s into the plasma or into the food than with flax seed," said researcher Wayne Coates.
A serving of chia seeds has 18 per cent of the recommended daily intake for calcium, which puts your well on your way to maintaining bone and oral health, and preventing osteoporosis.
Manganese isn't a well-known nutrient, but it's important for our health: it's good for your bones and helps your body use other essential nutrients like biotin and thiamin. One serving of chia seeds, or 28 grams, has 30 per cent of your recommended intake of this mineral.
Chia seeds also make a great source of protein for vegetarians and don't have any cholesterol. One 28-gram serving of these super seeds has 4.4 grams of protein, nearly 10 per cent of the daily value.
Tryptophan, an amino acid found in turkey, is also found in chia seeds. While tryptophan is responsible for that strong urge to nap after a big Thanksgiving dinner for example, it also helps regulate appetite, sleep and improve mood.
Get more food and drink ideas on Pinterest
Popular in the Community