Cammy was born without the ability to walk or speak.
But that couldn't stop her from scoring a goal with the help of her favourite player, Chicago Blackhawks defenseman Duncan Keith.
The two-time Norris Trophy-winning player partook in a touching video as part of "What's Your Goal," a social media campaign that sees the Blackhawks help fans realize their dreams.
Previously, we told you about how Patrick Sharp gave blind girl Christine DeVries the greatest day of her life when he brought her to a game.
This time, Keith brought Cammy out on to the ice and showed her how to carry out a breakaway like fellow Hawks player Patrick Kane.
You can discover the whole encounter for yourself above. Have a tissue handy.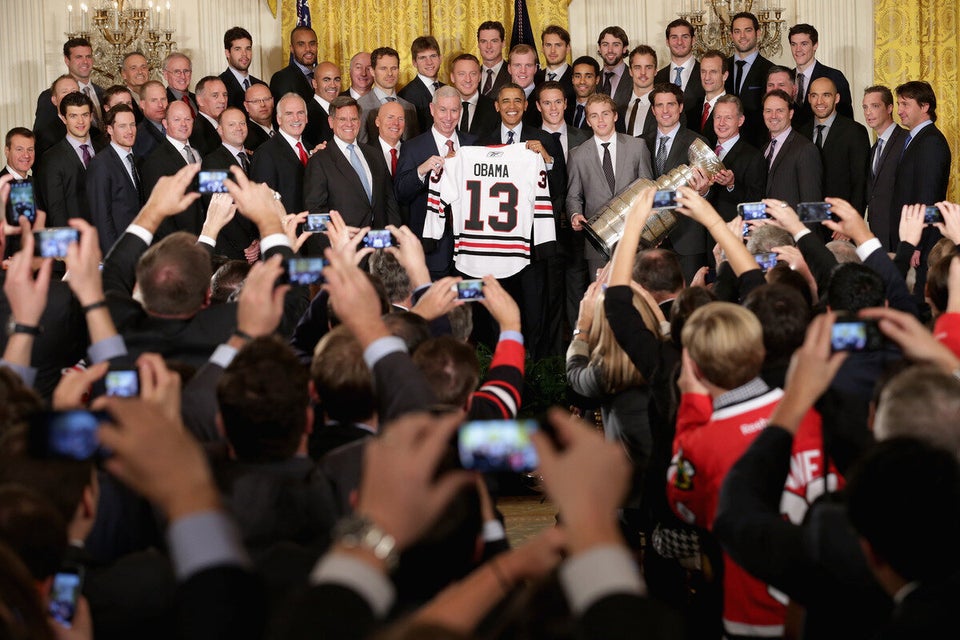 Blackhawks Visit The White House