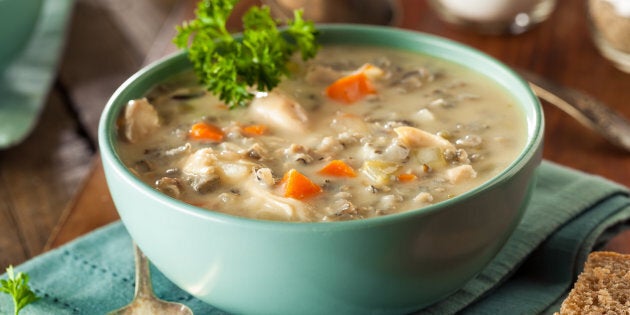 Another cold and flu season is upon us, and along with the cough and sniffles comes the stockpiling of tissues and lozanges.
While drug store medications can certainly help to ease the symptoms of colds and flus, chicken soup is a natural, go-to option for many.
Research has shown that homemade chicken soup contains several ingredients — including garlic, onions, and sometimes ginger — that can help to boost the immune system and ease the symptoms of illness. Warmth from the broth can also help ease nasal congestion, while soothing a sore throat. That cuppa soup also helps get you the all-important fluids that are lost when you're dealing with a cold.
So if you're feeling under the weather, whip yourself up (or better yet, get someone else to do it for you) one of these delicious chicken soup recipes.
1. Chicken Zoodle Faux Pho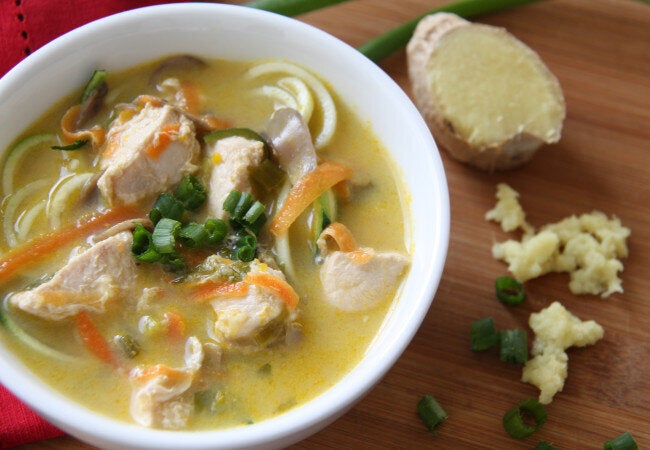 Perfect for those eschewing gluten, or who come down with more than just a "carb flu" in the middle of their Whole30, this recipe is slurpable and full of Asian-inspired flavours.
2. Chicken Pot Pie Soup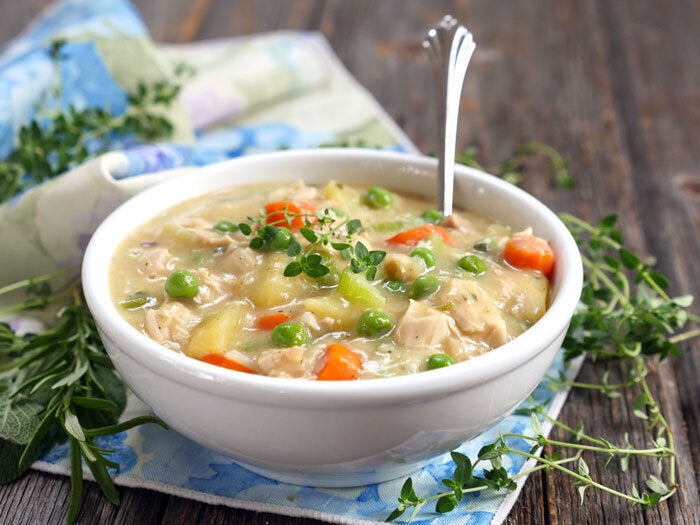 All the creamy, comforting goodness of chicken pot pie... in a soup? Sign us up!
3. Roast Chicken Soup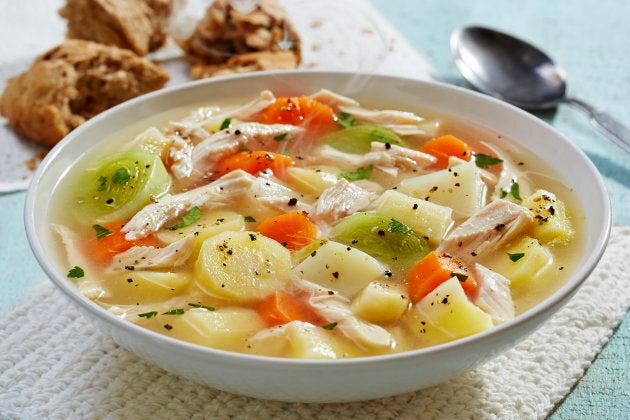 This hearty chicken soup recipe packs a rich flavour punch thanks to the addition of pan drippings into the broth. Use turkey in place of chicken after the holidays to switch things up. Get the recipe at It's All About AIP.
4. Easy 30-Minute Homemade Chicken Noodle Soup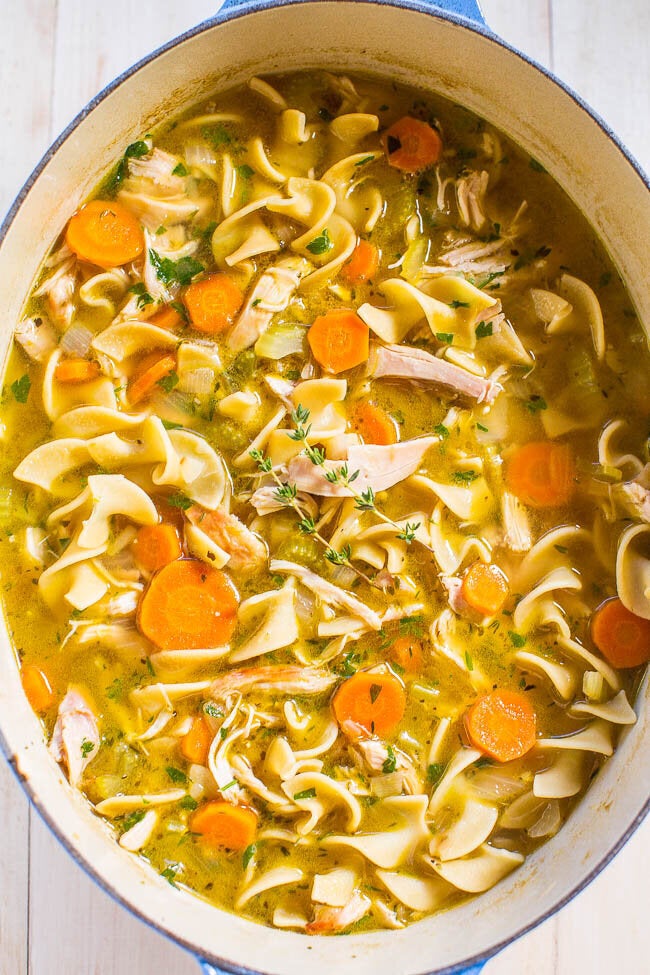 Ready in just 30 minutes, this recipe is quick enough to whip up even on a weekday when you get home late from the office.
5. Japanese Mushroom, Tofu and Vermicelli Soup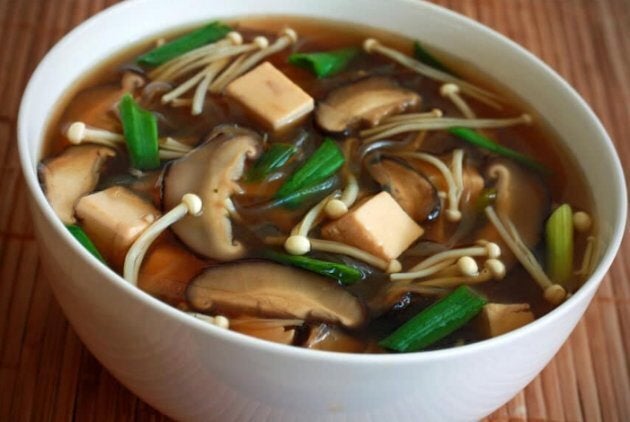 This recipe features delicate enoki mushrooms in place of the classic noodle, as well as flavourful seasonings such as onion and miso.
6. Classic Chicken Noodle Soup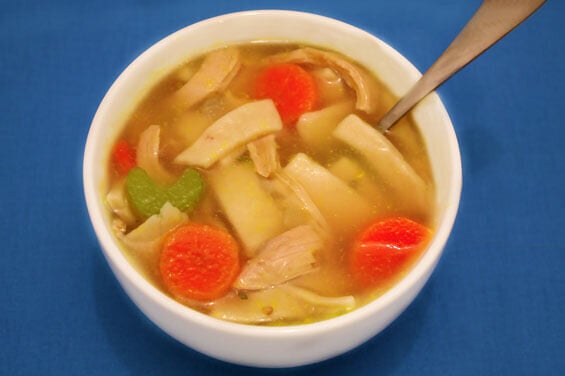 You can't go wrong with a classic, and this recipe offers up all the traditional ingredients like carrots, celery, onion, and good ol' chicken.
7. Chicken Detox Soup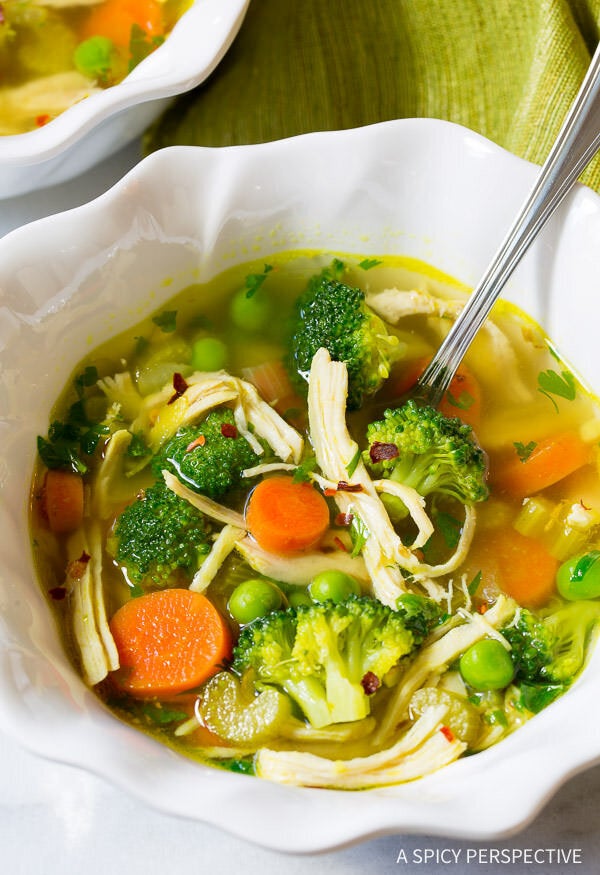 This soup features loads of veggies along with ginger to help kick your immune system up a notch.
8. Chicken and Honeydew Melon Soup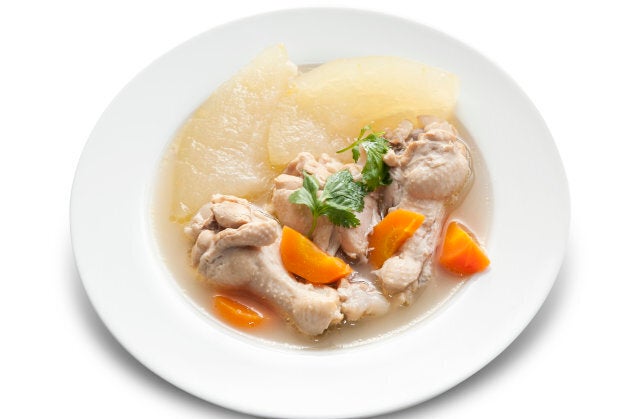 The addition of fresh melon gives this soup a subtle sweetness that is refreshing during cold, dreary winter months. It cooks up quickly and is easily customizable with whatever ingredients you have on hand.
9. Chicken Noodle Soup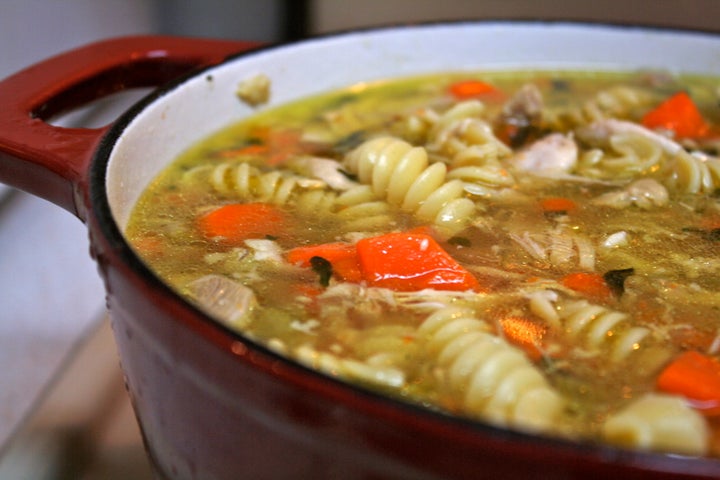 You'll never buy canned again after trying this warm, soothing, delicious soup. Perfect for a rainy day or weekend batch cook session.
10. Creamy Chicken And Wild Rice Soup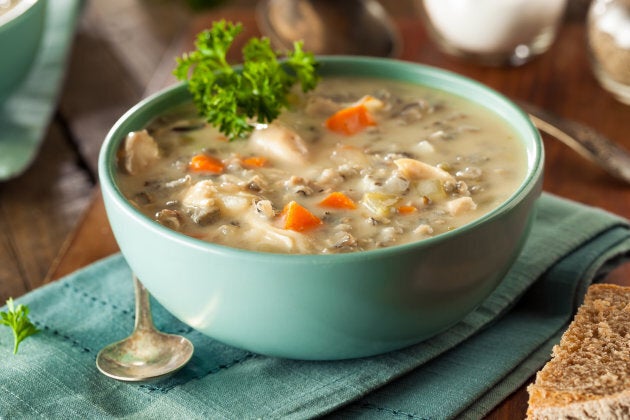 Smooth and silky, this soup is nutrient-dense thanks to the addition of wild rice, and is kid-approved.
Popular in the Community