When chips are served, you can always count on guacamole to take those tasty triangles of tortillas to the next level.
But if you really want to step up your appetizer game, it doesn't hurt to have some help from the pros.
That's where Elia Herrera comes in. The executive chef of Toronto's Los Colibris restaurant hails from Veracruz, Mexico. And at her restaurant, chilaquiles (a tortilla chip-based dish) is one of her specialities.
Now, pronouncing chilaquiles might be tough the first time around but assembling the dish is not, thanks to only a handful of ingredients.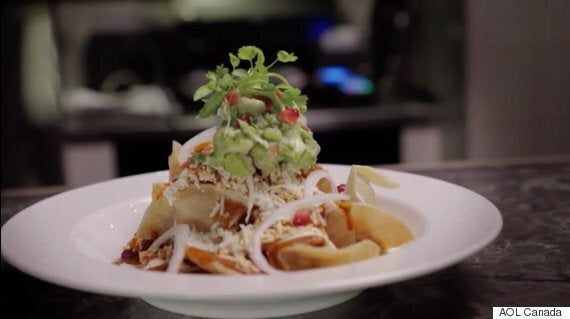 Chilaquiles And Guacamole
corn tortilla chips (homemade, or store bought)
tomato diced and seeded 64g
chopped fresh coriander 4g
1. Mash avocados with a fork in a bowl.
2. Mix in remaining guacamole ingredients.
4. Add 1 cup of water along with tomatoes, onion, garlic until soft.
5. Remove seeds from guajillo and arbol peppers. Boil peppers until soft.
6. Toast the cumin and black pepper corns until fragrant.
7. Blend together ingredients from steps 4 to 6 until smooth. Run mixture through sieve.
8. Return strained mixture to pot and boil until reduced by 1/3.
10. Add corn chips to plate, then top with chilaquiles sauce. Top with cheese, guacamole, fresh coriander and pomegranate seeds.
Watch Elia put everything together in the full episode video below:
"Say It. Make It. Eat It." is an AOL Canada Originals series that celebrates the multitude of cuisines from around the world that are loved by Canadians from coast to coast. Renowned chefs from the country's top restaurants and online food celebs show you step-by-step how properly say, make and enjoy some of their favourite dishes — and they'll fill you in on why these dishes are close to their hearts. Get ready to cook and dine like a pro, Canada.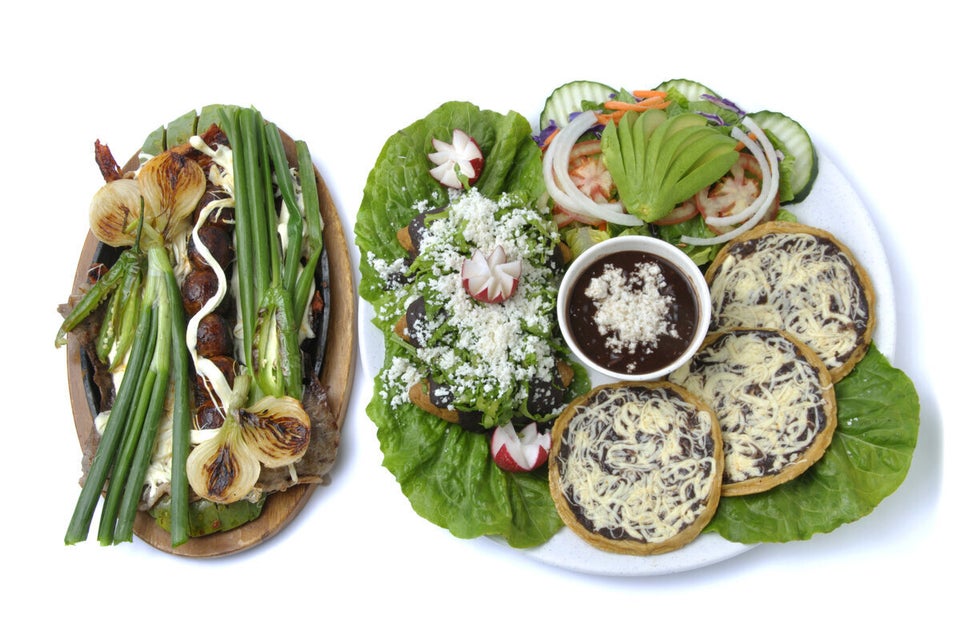 11 Must-Have Ingredients For Mexican Food