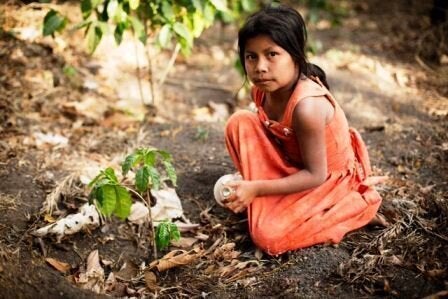 In Guatemala, Luisa waters coffee plants all day, lugging heavy bottles on two-hour round trips through the fields. Are her beans sold in Canadian stores? Photo/World Vision
"It's horrible. But what can I do about it?" My friend Maggie's was wild with exasperation, her hands waving furiously in the air.
We were talking about child labour. I don't mean children fetching water or firewood, or helping parents in the fields at harvest time.
I'm referring to the worst kinds of child labour: jobs that are dirty, dangerous and degrading. Work that beats children down physically, but also emotionally and psychologically. Work that robs them of the chance to go to school.
An estimated 85 million of the world's children suffer in these kinds of jobs. And both Maggie and I feel responsible.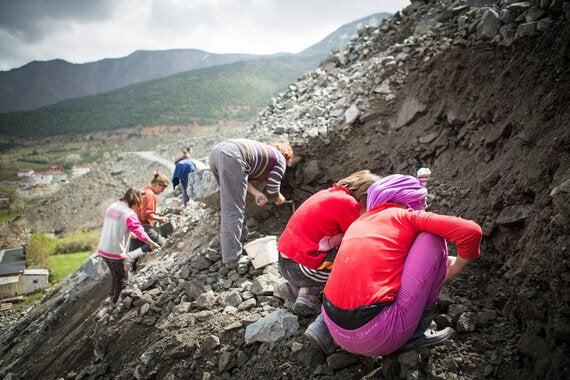 Albanian child workers collect chrome after blasters have done their work. Do stainless steel products sold in Canadian stories contain Albanian chromium? Photo/World Vision
Every time Maggie heads to the mall, she could be fueling child labour. She doesn't want to, and would do nearly anything to avoid it. But many companies importing into Canada have supply chains originating in countries where the incidence of child labour is high. There's the strong likelihood of a connection.
Maggie's not alone, according to a report released this week by World Vision Canada. Every Canadian is in her boat. We may also be supporting a practice known as 'forced labour.' An estimated 21 million people around the world are trapped, lured or coerced into jobs that they can't leave and 5.5 million of those are children.
Maggie has the will to help. What she's been missing is guidance as to how to respond. My friend is the main shopper in her family. She travels broadly, reads extensively and is dead-set against the practices of child and forced labour. Yet every time she heads to the mall in her minivan Maggie becomes part of the problem.
But what can Maggie do about it? Which companies are better at checking their chains for child and forced labour? And what are they doing to respond?
World Vision's report helps answer many of these questions. By tracking supply chains of Canadian companies, the researchers identify which have a likelihood of being connected to child and forced labour.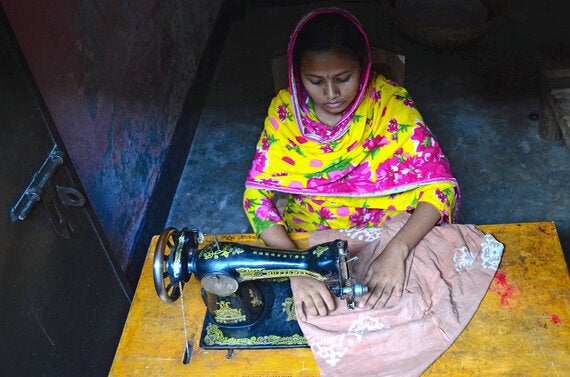 Among companies shown to be importing high-risk goods into Canada, more than half the companies reviewed in the report did not publicly report their efforts to reduce the risk of child or forced labour in their supply chains. They may indeed be taking steps, but Canadians have no way of knowing.
For the shopper, this can make every trip to the mall a moral minefield. Neither Maggie nor I want to dress our children in clothing made by children, or feed our families with products caught, grown or harvested through slave labour.
I've often asked store clerks whether children make their clothing. I've visited grocery chain websites, looking for their policies on child and forced labour. I've checked with managers in coffee shops, asking about the provenance of their beans.
The report helps me understand why so few sources have had the answers I need.
Food industry least transparent
Based on the Canadian companies reviewed in the report, our food industry is the least transparent about their supply chains. This is painfully ironic, given that the agricultural sector has the highest rates of child labour. Sixty per cent of all child labourers work in jobs like farming and fishing.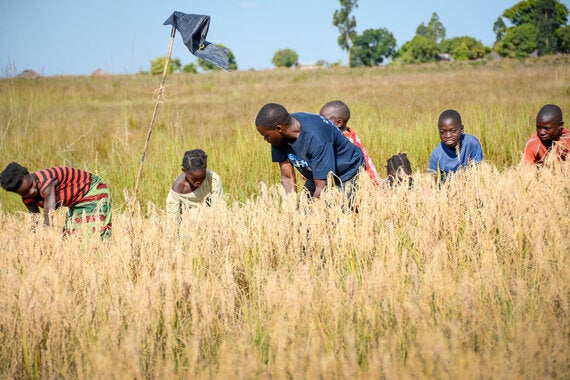 The fishing challenge is very close to my heart. When travelling to Thailand with World Vision, I met children who work on fishing boats.
To this day, I think of Bounmy whenever I buy frozen fish. At an age when Canadian teenage boys are downloading songs on iTunes, Bounmy left his village in Laos to find work next door in Thailand. Like many of the boys who'd gone before him, Bounmy hoped to earn money to send home to his family.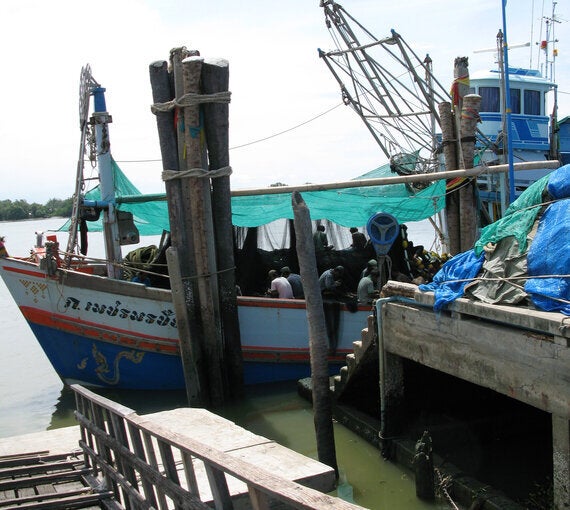 This type of fishing boat was Bounmy's prison, during his nine years at sea. Photo/World Vision
A friend led Bounmy to a 'broker' whom he paid to get him to Thailand. Once there, Bounmy found work on a fishing boat. Bounmy didn't know he would be kept at sea for nine years, with no chance to return to shore. He and the other boys often worked 24-hour shifts, with only a few hour's rest in between. When they slowed, they were beaten.
I have no way of knowing that my kids aren't eating fish caught by children like these. I would like to direct my dollars down supply chains which don't include child or forced labour, but I haven't known where to begin.
With nearly 3,000 Canadians taking part in World Vision's two-week Conscious Consumer Challenge in May, it's clear that consumers want to make ethical buying decisions. But the report shows that even the most proactive shoppers are unable to make informed ethical purchases.
Child and forced labour aren't just international issues, they are Canadian issues. And with this report we can start to take a stand against them right here at home.
You can help, starting today:
Read World Vision Canada's report
Take our Conscious Consumer Challenge
Learn more about the issues
Follow HuffPost Canada Blogs on Facebook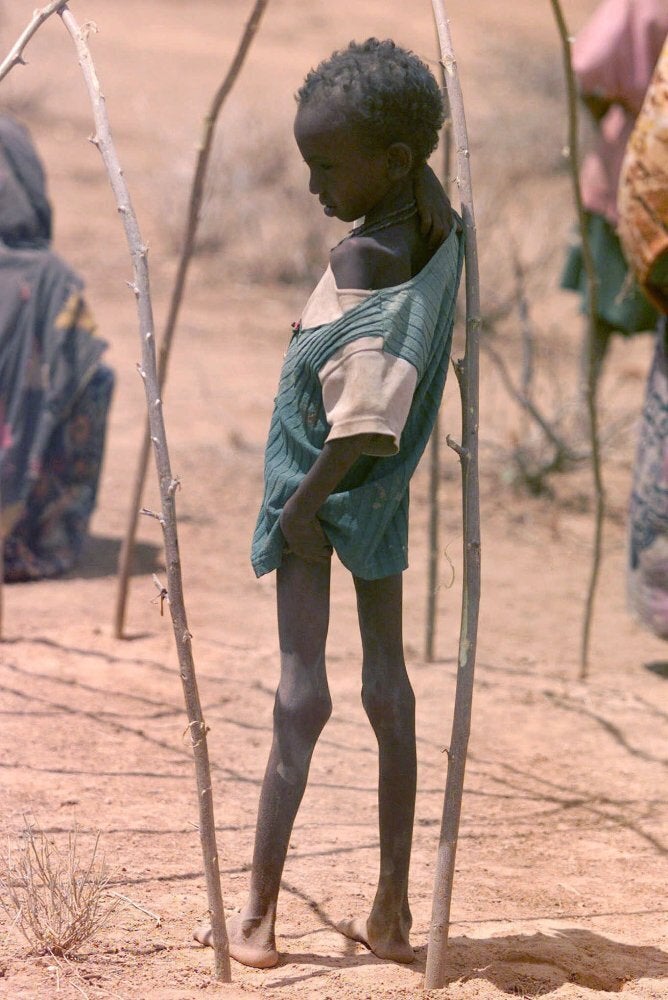 Worst Countries For Child Labour