Being a new parent can be overwhelming. On top of the lack of sleep, there are about a million things new parents need to keep in mind when it comes to keeping their child not only happy, but safe.
From the crib to the kitchen to the bathroom and backyard, there's seemingly no end to the places in your home that are unsafe for baby.
In the video above by Deco Bliss, host Anna Williamson shares her top tips for decorating with child safety in mind.
Baby proofing your home should start once your child is crawling on his or her own, but it doesn't hurt to start even earlier. Parents and guardians can start getting their home ready for baby by picking up, storing and fixing any hazardous materials. Electrical sockets should also be covered and large pieces of furniture should be secured to the wall.
In 2010, unstable furniture sent nearly 23,600 Americans (mostly children under the age of 10) to the emergency room and the U.S. Consumer Product Safety Commission says furniture accounted for 300 deaths between 2000 and 2010, NBC News reports.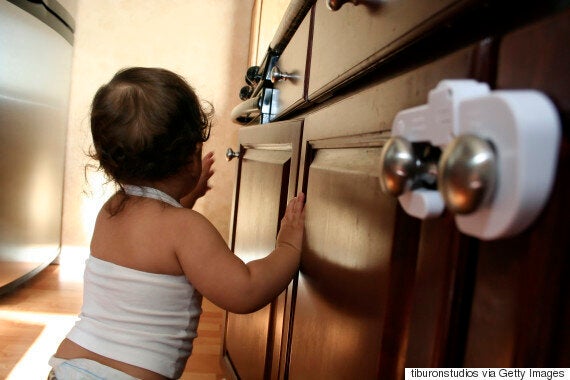 When it comes to anchoring your furniture, ChildProofingExperts.com says you're better off purchasing anchors separately. "Your furniture might have come with small plastic cable ties but we do not recommend you use them (the plastic can degrade and break over time or they may not be appropriate for forces applied in a tip-over," the site warns.
While helpful for preventing babies from getting into lower cabinets, fridges and toilets, latches should not be used in place of anchors. As kids get older, they do indeed get smarter and are able to maneuver their way into latched items.
And it's not enough to just set it and forget it. Regardless of whether you install your own or call a professional, furniture anchors should be checked regularly as they can become loose, especially if they are not secured into solid wood pieces.
Child safety doesn't just begin and end in the rooms your child occupies. Even toys can pose health risks for children. Follow this handy guide for cleaning children's toys.
Watch the video above for more tips on baby proofing.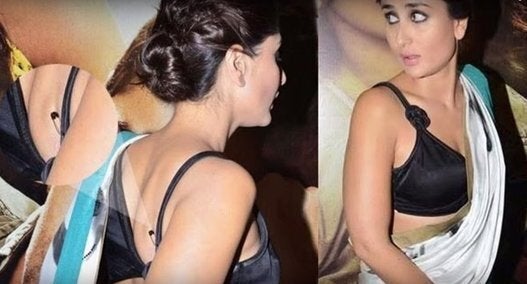 12 Brilliant Safety Pin Hacks