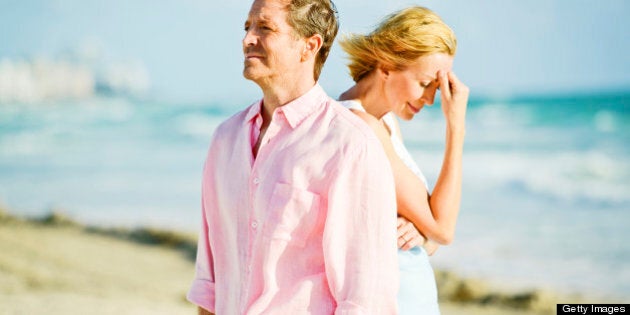 It is not news that divorce rates are on the rise. Single parent and blended families have become the norm in recent years. Divorces are never easier, even more so when children are involved and tend to affect children the hardest. Tammy Daughtry, CEO of Co-Parenting International and Co-Parenting Coach has advice to ease the divorce process on your children. Based on her book, Co-Parenting Works! Helping Your Children Thrive After a Divorce, she offers the top 10 ways to keep your children happy during a divorce.
1. "Don't say mean things about your ex-spouse in front of your children. Your children love both of you," explains Daughtry. By talking badly about their other parent you are making it harder on your child, not your ex. It puts your children in an awkward situation. Your children have their own relationships with each parent; do not try to corrupt their opinion of the other parent.
2. "Criticizing your ex-spouse usually works the opposite way you intend it to," claims Daughtry. "Children are very loyal and by criticizing their parent it makes your kids angry with YOU!" Children are the innocent bystanders in divorces. Criticizing can cause stress, anger and conflict for your children. Being a child in the middle of a divorce is difficult enough, why not make it as easy as possible and keep your opinions to yourself.
3. "Don't make your kids pick who they want to spend time with - it's not fair and your children are the ones who will end up hurt," she says. "And don't 'keep track' of their time with the other parent like they are 'on the clock' - it can't always be 100% fair. Just love your children when you are together and don't make them feel bad about not spending the same amount of time with each of you."
4. "Handle your financial conversations in private," Daughtry pleads. Your kids do not need to be involved in aspects of the divorce that do not concern them. Going through a divorce is a stressful time for all involved, try to limit that stress on your children by only involving them in conversations that will have a direct impact on them.
5. "Don't use money to win their love - be a stable and loving parent and your children will love you no matter who has the "most" money," she explains. Kids are smarter than they are often given credit for. While they may love getting gifts, it will not be lost on them why they are suddenly getting a present every time they see a certain parent.
6. "Don't keep your children from seeing the other parent - if you do, your children may grow up to resent you," Daughtry points out. While keeping your child from their other parent will certainly hurt your ex, it will undoubtedly hurt your child more. Your kids will likely not understand your reasons, they WILL understand that YOU are the reason they cannot see their other parent.
7. "Get a counselor to help you with your problems - your children need you to be strong and stable for their well being," she says. "They don't want to hear about your dating and your disappointments. They don't want to hear about your problems at work or how much you are struggling financially. Talk to someone else. Your kids need you to be their parent and mentor and lead them in the way you want them to grow up. Don't make your children be YOUR parent."
8. "Don't make you children your messenger," Daughtry continues. Keep lines of communication open between you and your ex-spouse. This will not only help avoid conflict, but it also ensures that they will be no confusion and miscommunication that often comes when a third party is involved.
9. "Laugh and smile - your mood has a direct impact of that of your children," she explains. Stress breeds stress. "Find a way to be happy and enjoy your life - your children need to have fun and enjoyable memories with you," she continues.
10. "Don't forget that your children have a divided heart now and they live between two completely different houses, rules, traditions and attitudes," Daughtry reminds parents. "Be patient with them when they forget things or need some time to adjust from house to house. Help you children not to have to feel like a visitor when they are with either parent. Things like tooth brushes, shoes, clothes, their favourite cereal, and having cool décor in their room - these all help them feel welcomed and 'at home' in both homes. Make it as easy on your kids as possible!"