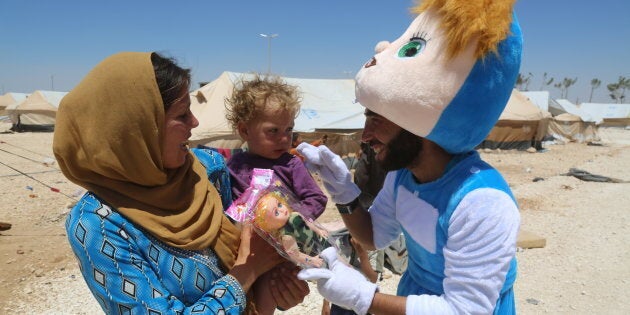 Celestine Akumu drops her infant son, Baraka, at daycare before she goes to work. She is a fishmonger and lives with her family in the Kenyan slum Kibera. The privately-run daycare business consists of one small room made of rusty sheets of corrugated metal. Baraka — which means "blessing" in Swahili — is one of 10 children at the centre today. Sometimes there are as many as 20. There are no toys and no books, let alone TVs or iPads. If it gets too hot, the carer — who has no formal training and works alone — will open the door to the street, where an open sewer runs past. The stench is palpable.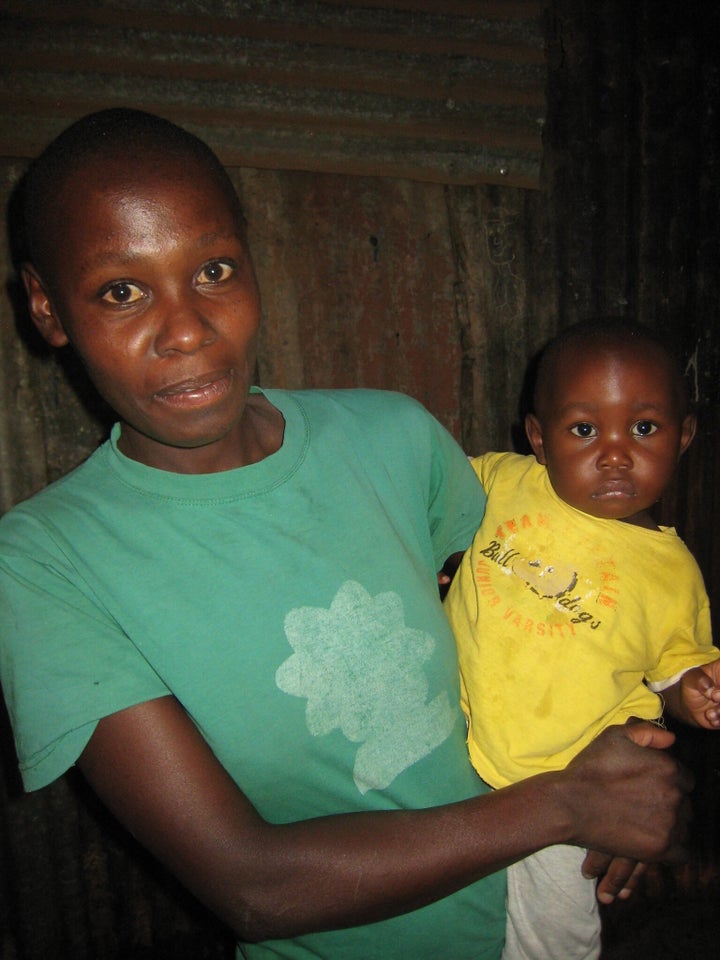 "You see, in Kibera, we are workers," says Celestine, who has two other older children who are in school. "If you're the breadwinner of the house and you have a young child, like me, you're forced to leave the kid with somebody to go and find whatever work you can."
Celestine's situation is common in the developing world. Poverty-stricken parents often have no choice but to leave their infant children behind, when they go out to make ends meet. It means the children are left idle for much of the day.
Early Moments Matter for Every Child underscores the 'right in principle/right in practice' argument of early childhood development: A 20-year study showed that children from poor households who received high-quality stimulation at a young age earned an average of 25 per cent more as adults than those who did not receive these interventions. And yet, governments worldwide spend less than an estimated two per cent of their education budgets on early childhood programs.
Exposing young children to stimulus, such as playing, talking and cuddling is part of a growing body of evidence — highlighted most recently by the leading health journal The Lancet — that says the period from conception through the first three years of life is a once-in-a-lifetime opportunity for a child's cognitive, physical and social development. In fact, in the first 1,000 days of life, new brain cells connect at the astonishing rate of up to 1,000 every second — a rate that is never again repeated.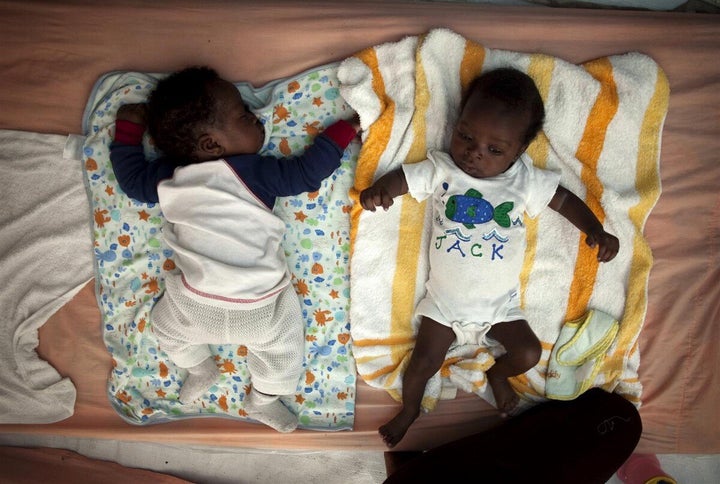 And yet the unacceptable truth is too many children in developing countries aren't getting the fundamental education, safety and security, and nutritional building blocks they require.
Stunting and extreme-income poverty are seen as proxy indicators of early childhood development. The latest numbers (from 2010) state that two in three children in sub-Saharan Africa are at risk of not reaching their developmental potential. When this is put against the population boom in the region, the potential repercussions are staggering. Africa, already the world's second-most-populous continent with more than one billion people, is experiencing a demographic shift unprecedented in its scale and swiftness.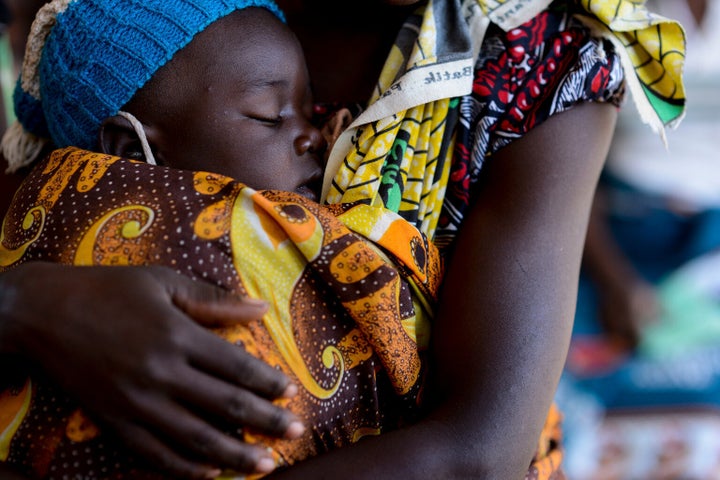 In 1950, Africa's child population stood at nearly 110 million, and represented less than 10 per cent of the world's child population. It has grown by almost sixfold since, and currently stands at an estimated 580 million children. By 2055, Africa will be home to one billion children, almost 40 per cent of the global total.
Urgent investment in children is therefore Africa's best hope to set the right preconditions for this potentially massive and transformative demographic dividend. Investing in early childhood development will be paramount.
And yet, despite progress in early childhood development research, programs, and national policies since the turn of the century, services continue to vary in quality, and access is often inequitable.
On the upside, the UN's ambitious Sustainable Development Goals — offspring to the successful Millennium Development Goals, which timed out in 2015 — for the first time set a global target for early childhood development and included key indicators to measure outcomes.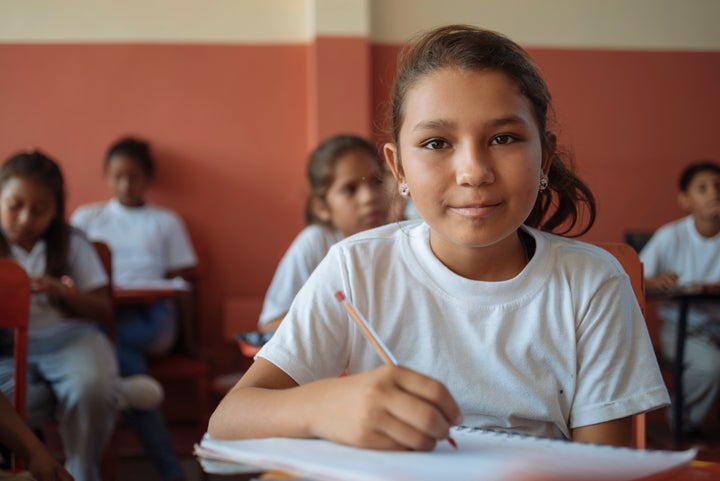 To ensure these pledges are backed up with action, in its new report, UNICEF calls on governments and partners to do six things: 1. Invest urgently in services that give young children, especially the most deprived, the best start in life; 2. Expand access to effective and essential early childhood development services in homes, schools, communities and health clinics; 3. Make family-friendly early childhood development policies a national priority — and a private-sector imperative; 4. Collect data on essential indicators of early childhood development and track progress; 5. Provide dedicated leadership for early childhood development programs and coordinate efforts more effectively across sectors; and 6. Drive demand for high-quality early childhood development services.
As a sobering backdrop to such recommendations, the report states that only 15 countries worldwide have three basic national policies that help guarantee the time and resources parents need to support their young children's healthy brain development. Worse, 32 countries — home to one in eight of the world's children under five — have none of these policies in place.
However, if these six areas were enacted, everyone from the World Bank to The Lancet to Nobel Laureate James Heckman and UNICEF agree that the return to world economy would be in the billions of dollars.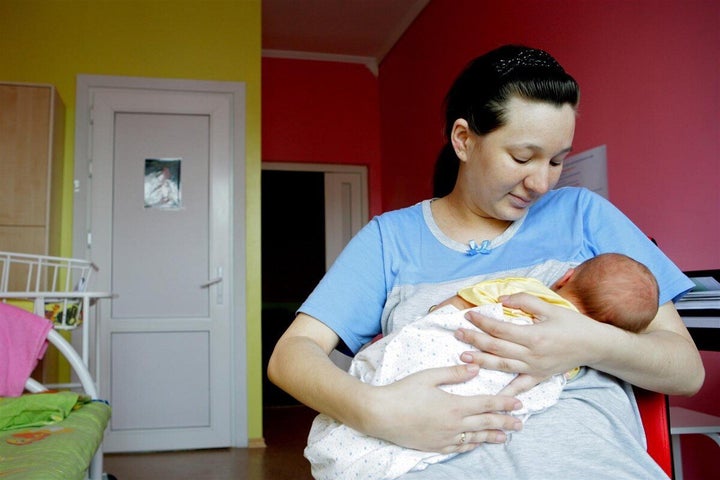 Back in Kenya, the country is seeing positive results by integrating parenting skill teaching into routine antenatal and postnatal care, and child health visits. The Care for Child Development program, designed by UNICEF and the World Health Organization, institutionalizes the peek-a-boo game. The program includes key messages on stimulation and introduces families to play and communication activities to help their children learn. Along with peek-a-boo, parents are taught to call an infant's name and see if she responds, and encouraged to show their children how to say "bye-bye." What might seem like a mere game to many is actually about as serious as it gets for millions of needy children.
James Elder is UNICEF's Regional Chief of Communication in Eastern & Southern Africa
Popular in the Community