"I saw many bad things in the army."
In Canada, an 11-year-old child is normally offered a football or a Frisbee, not an AK-47 and bullets. But Luny's* boyhood was short lived. At 11 years old, he was recruited into the armed forces in South Sudan, forced to fight for a cause he did not even understand. Over the next three years, he was forced to see and do things he can never forget and may never recover from. Things that no child should have to see or do. At 11, he became a child soldier.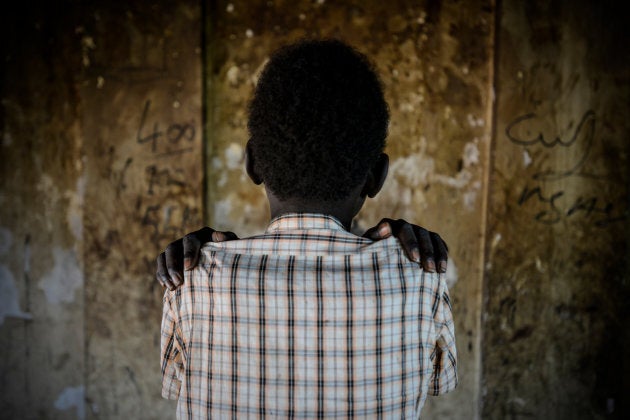 Released when he was 14, with both his parents dead, Luny now has to cope with an unbearable trauma that many child soldiers experience, and learn how to reintegrate into society. International humanitarian agencies are helping him pick up the pieces of his life. When UNICEF workers met him in the Protection of Civilians site near Bentiu, he was looking forward to going back to school. A light of hope at the end of a very dark tunnel.
Protecting boys and girls from becoming actors of war is not a discretionary choice, but a legal obligation enshrined in human rights law, humanitarian law, international labour law, regional standards and the Paris commitments and principles of 2007. Children's experiences may vary — some child recruits are confined to cooking or carrying water for soldiers, while others are used to fight or as sex slaves — but they all live in fear, and they are all victims of a crime.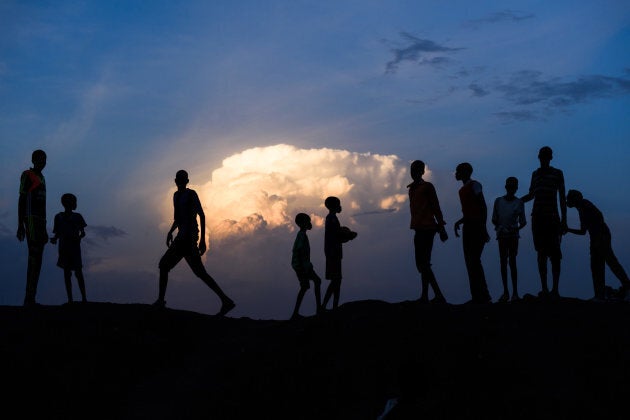 Since 2013, more than 19,000 children have been recruited in South Sudan. In Yemen, the UN has documented nearly 1,500 cases of child recruitment since the conflict escalated in March 2015. In the Greater Kasai region in DRC where violence erupted in August 2016, more than 500 children have been used as combatants or human shields, and between 40 per cent and 60 per cent of militia members are children, many younger than 15 — a war crime on its own. Girls as young as four years old are used as "fetish" keepers and put in front of militia members during attacks because they are believed to be imbued with magical powers and invulnerable to bullets.
Children are considered "good soldiers" because they do what they are told, and vulnerable, so they are easy to intimidate. They seldom complain. They are also often seen as the most expendable, so these children whom we've vowed to protect are in fact the first ones we fail.
Stronger action is needed to end the use of child soldiers.
Ten years ago, Canada endorsed the Paris Principles, which provide guidelines on preventing the recruitment and use of children in armed conflict, and supporting the protection, release and reintegration of children who have been associated with armed forces or armed groups.
Canada set another example earlier this year when its military issued guidelines to ensure Canadian troops are properly trained and emotionally prepared for dealing with child soldiers — the first of its kind in the world.
Canada has also championed a new initiative aimed at protecting children in the context of peacekeeping missions.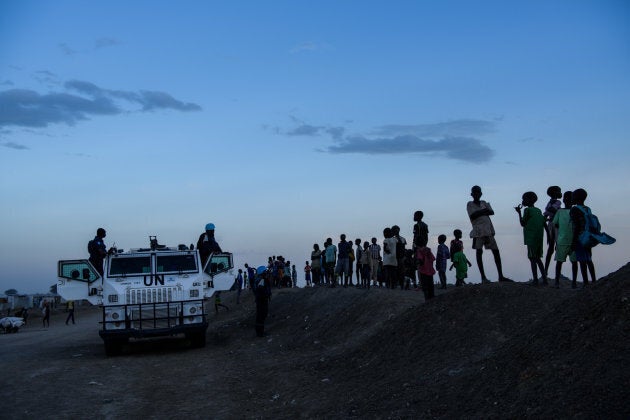 Canada can play an important role in strengthening the policies, procedures and mechanisms necessary to protect children from violence and abuse by peacekeepers themselves and where peacekeeping operations are underway, mechanisms to hold perpetrators to account, and means to ensure victims receive specialized services to support their recovery.
At the UN Peacekeeping Defence Ministerial Conference in Vancouver last month, the government unveiled new principles on peacekeeping and the prevention of the recruitment of child soldiers. The Vancouver Principles could put us one step closer to a world where the sanctity of childhood is respected and where children are protected from having to fight adults' wars.
This can work only if more countries commit.
UNICEF has repeatedly called for the immediate end to recruitment and the unconditional release of all children by armed actors, while continuing to provide girls and boys who have been released with psychosocial and reintegration support. Children should never take a direct part in any hostilities. These children are victims and survivors — not criminals — and should be treated as such. They should not be stigmatized for what they were told, or forced, to do.
Military and security forces — those meant to protect civilians — must also respect international and humanitarian law.
Finally, and more importantly, commitments must come with the accountability needed to be effective. Those who violate children's rights must be held responsible, or the words of any Principles — be they from Paris or Vancouver — will fall flat, and ever more children will fall victim to our collective failure to protect.
David Morley is President and CEO of UNICEF Canada.
Follow HuffPost Canada Blogs on Facebook