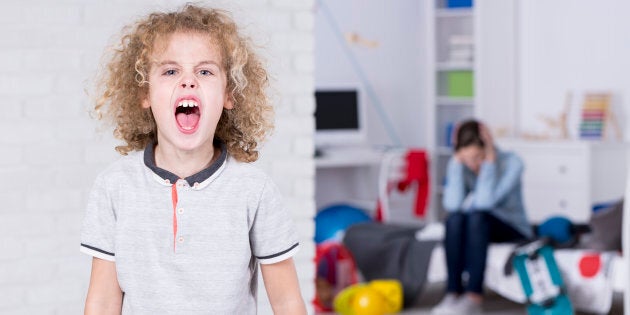 Parents, you know this behaviour all too well.
When trying to discipline your child, rather than listening to how they can be better behaved, they talk back, and this can be incredibly frustrating.
But there's a better way to handle these situations that don't result with your child yelling obscenities at you.
HuffPost Canada's parenting expert, Alyson Schafer, says if your child is speaking in a disrespectful manner, they could be modelling after your own communicative styles. The key is talking with the same respect you expect your child to offer you.
Watch the latest episode of Flip The Switch below to learn more about this technique:
Rather than approaching children in a defensive manner when they talk back, Schafer suggests asking your child how your communication with them could be improved.
You might be surprised by what they say!