"Promised Land" is the story about a prince named Leo and a farm boy named Jack who meet in a forest and become friends. But as they embark on an adventure together, their friendship soon turns into love.
"This story has all of the elements of a great children's book; adventure, an evil villain, a brave hero and even a cute animal sidekick," writes Odyssey reviewer Cassandra Burge. "It also happens to have two male characters that fall in love."
New Zealand authors Adam Reynolds and Chaz Harris wrote the story after recognizing the need for LGBTQ stories for children. To get their book published, the two started a Kickstarter campaign last year.
"During our childhoods and teen years, we had no role models or stories that represented the notion that 'happily ever after' could even exist if you're gay," they wrote on their Kickstarter page.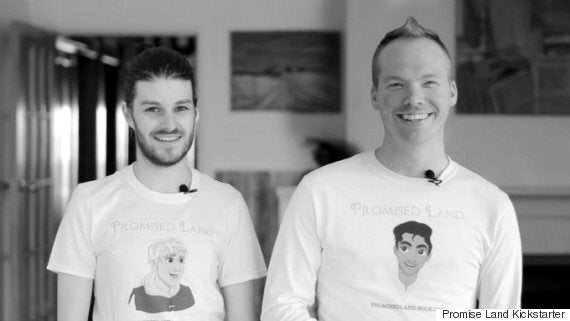 Authors Adam Reynolds and Chaz Harris.
The beauty of this children's book is not just that it normalizes LGBTQ relationships, but that it teaches kids that love is love. Not only are the main characters, Leo and Jack, a gay couple, but they're also interracial. Set in a Kingdom "where all are considered equal regardless of what they look like or who they love," this is a wonderful thing.
In an interview with Teen Vogue, co-author Harris stressed the importance of normalizing LGBTQ characters.
"A lot of existing books tend to make diversity the story, instead of featuring LGBT characters as part of a wider story that stands on its own," he explained. "We wanted to change that. I don't just stand around all day talking about 'being gay,' my life is a story of which being gay is a part."
Describing the positive impact they hope the book will bring, Reynolds said: "Our hope is that young people growing up and struggling with their sexuality can look at the characters in our book and see themselves represented. We also hope it may be able to contribute to early acceptance from young people ahead of the time when they may encounter LGBTQ classmates, friends or relatives later on in their lives."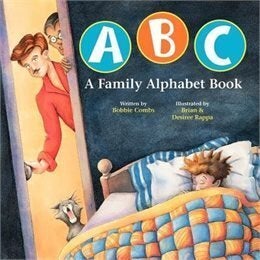 Gorgeous Kids' Books About Same-Sex Families
Popular in the Community