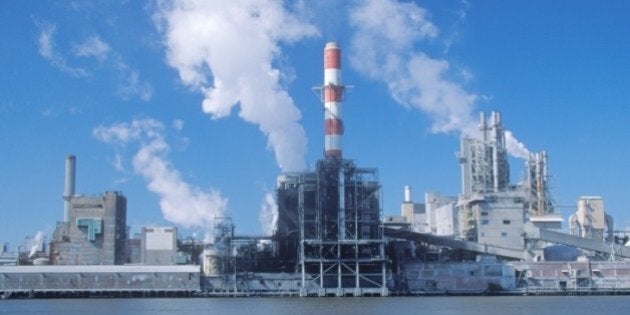 By Raffi Cavoukian, with Bonnie Hamilton Bogart
Should our children's health be protected from environmental harm? Although most people would answer yes, in Canada this concept is not guaranteed as a basic human right. A small group of thoughtful, committed citizens is working to change this in New Brunswick, and perhaps in all of Canada.
In 2011, the Policy Team of the New Brunswick Children's Environmental Health Collaborative approached me to consult with them on developing a proposed Bill of Rights to protect children from environmental hazards. As founder and chair of the Centre for Child Honouring, I saw that this initiative embodied the ethic of Child Honouring--an integrated vision that connects respect for Earth with respect for children. What better way to 'respect Earth and child' than by helping to create legislation that would do both?
Consider this: Canadian environmental lawyer and researcher David R. Boyd found that in 2012, 90 per cent of UN nations (174 out of 193) recognized the right to a healthy environment. Canada and the U.S. were among the exceptions. Advancing a Bill such as the one proposed in New Brunswick would be an important step in the right direction for protecting the health of children and all New Brunswickers.
Some may ask, "Why would such a bill focus on children? Aren't adults equally deserving?" One reason is that by protecting the health of our children, we protect ourselves. Healthy ecosystems benefit both present and future generations. Another reason is that children are far more vulnerable than adults.
On the advisory council of the Centre for Child Honouring are two leading pediatricians who specialize in environmental health sciences: Dr Philip Landrigan, Director of the Children's Environmental Health Center, NY, and Dr Bruce Lanphear, environmental health expert at Simon Fraser University, BC.
Doctors Landrigan and Lanphear study the impact of toxins on the developing brain. From them I learned that, during pregnancy, it's not the size of a toxic dose that matters, but rather the timing of the exposure to even minute quantities of the toxin that can wreak havoc with a child's development. We now have evidence that exposure to air and water pollution, food contamination and exposure to toxic chemicals in consumer products are causes of chronic childhood diseases including asthma, leukemia, birth defects, childhood obesity, Type 2 diabetes, brain cancer and brain injuries which are expressed in developmental delays, lower IQ scores and attention deficit/hyperactivity disorder.
These doctors speak of a "body burden" of toxic chemicals found in the cord blood of babies at birth. A landmark study in 2005 found over 200 industrial chemicals such as flame retardants, heavy metals and BPA and other plasticizers in the cord blood of newborns. In 2014, Dr. Landrigan and his colleague identified 11 chemicals that injure the developing brain and proposed a global prevention strategy.
Protecting children's environmental health will save health care dollars. Preventive strategies can and do improve children's health outcomes, and contribute to a healthier citizenry. Dr. Landrigan and his colleagues conducted an economic analysis of the cost of diseases of toxic environmental origin among children in the USA. The costs were estimated at $76.6 billion dollars annually. Translating this to the Canadian context, with approximately 1/10th of the population, we get the significant figure of $7.6 billion dollars annually in potential dollars saved through preventive strategies.
Societies the world over cherish their children and express this through customs and laws designed to protect their children. Currently however, Canadian laws on air pollution, drinking water safety, food safety and toxic substances in consumer goods leave our children exposed to risks to their health and development. For example, unlike the USA and Australia, Canada has no legally binding national air quality standards. For the sake of our children, it is vital for us to protect their health from air pollution, contaminated food and water and toxic chemicals.
Protecting children's health is the right thing to do. We have a duty as adults to protect our children, as they are unable to protect themselves. In the early years of life -- the formative period in human development -- children's environmental rights relate to their developmental needs: these needs are universal, they are irreducible. We need to respect these needs and respond with love and action.
This proposed Bill of Rights embodies the essence of Child Honouring: it affirms our duty to nourish and nurture the young to the best of our ability as a society, and to support parents with children in this important work. The Bill emboldens our efforts to create caring communities that support the healthy development of children. And it supports our efforts to provide safe environments for our young -- both indoors and outdoors -- wherever children live, learn, play and grow. That's why we need this Bill of Rights.
Please visit the website to sign on in support of the Bill, and share/like the Facebook page.
Bonnie Hamilton Bogart is a seasoned public health professional working to improve the health and development of children. For over two decades, she served in the public sector advising on policy and programming in public health and early child development, contributing to major policy and program improvements in New Brunswick. She works to effect systemic changes that better protect children's health from environmental harm.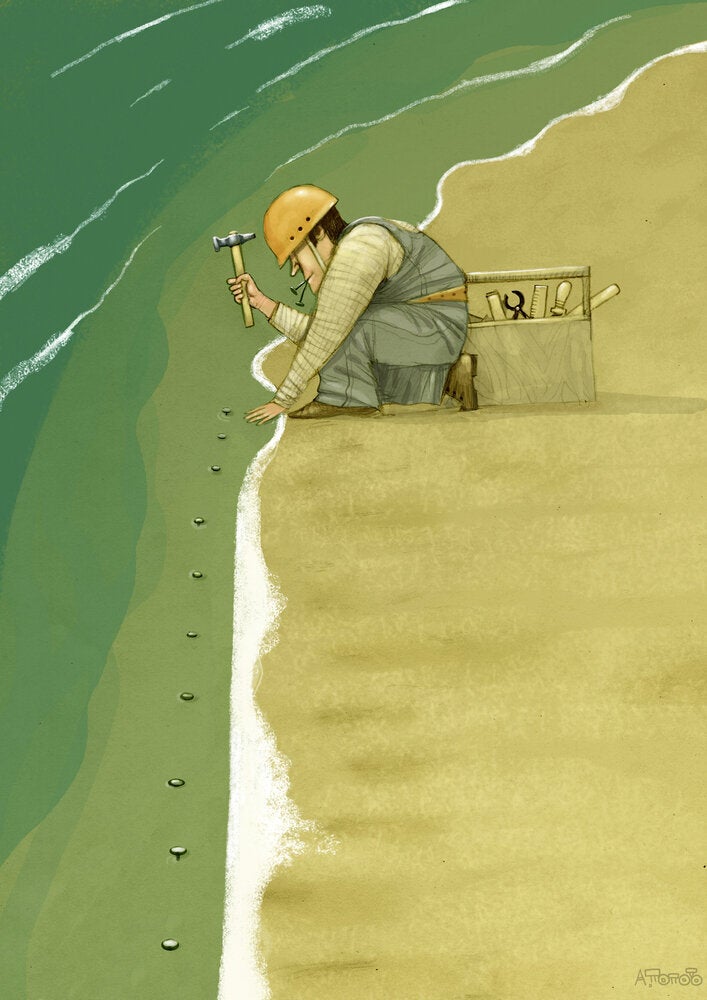 9 Cartoons That Put Climate Change In Perspective