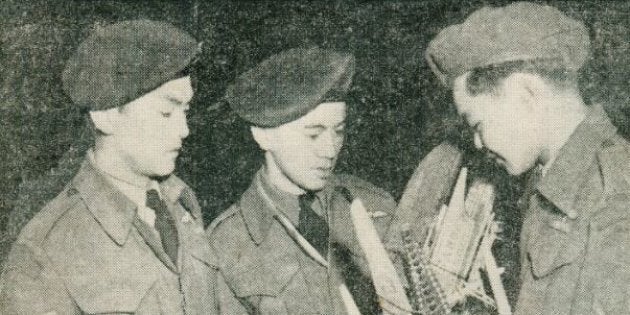 The families of Canadian soldiers like Ronald Lee and Charles Lee only recently found out what they'd done in the Second World War — more than half a century after it ended.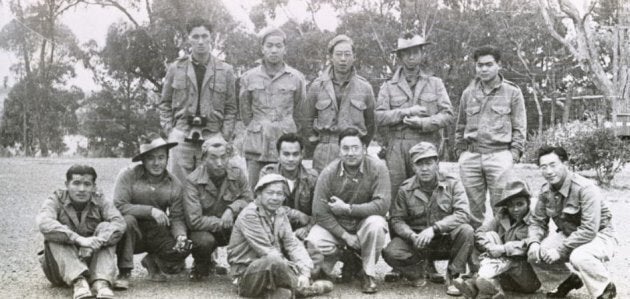 "This is a kind of a forgotten story. It's not something you hear about in your history books," Catherine Clement, curator of the Chinese Canadian Military Museum, told HuffPost Canada in an interview.
"It's really hard to find records on it because it was clandestine — it was a secret war, spy war, guerrilla war all rolled into one."
A new mini-documentary showcasing their involvement in the Second World War is being screened this Remembrance Day in Vancouver. The Telus Originals documentary "Force 136: Chinese Canadian Heroes" hopes to honour their sacrifice and service.
Many of its 150 recruits were Chinese residents from British Columbia, who were assigned some of the deadliest missions of the war.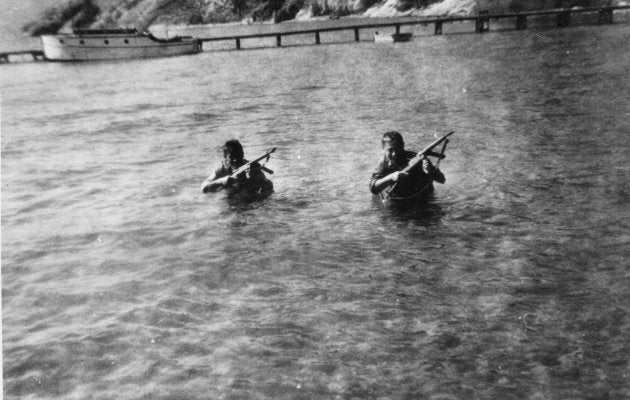 "These were boys from Chinatown — who'd never been very far, travelled very much, hadn't done much because they came from very poor families — out in the middle of the jungle looking for headhunters (in Borneo) to support," Clement said.
"Force 136" director Melinda Friedman admits she'd never previously heard about the unit and admired the risk they took for a country that didn't seem to want them.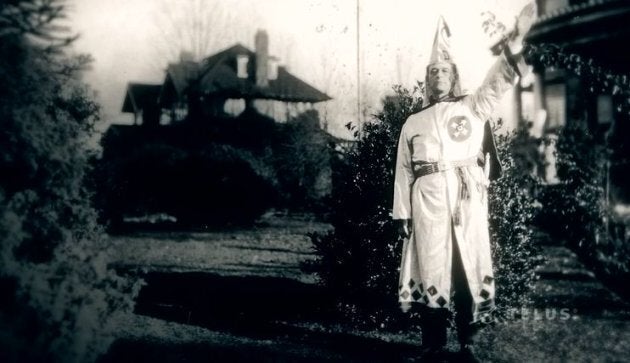 "The thing that was the most shocking to me was hearing from the veterans ... describe what life was like in Vancouver as late as 1940, with the Ku Klux Klan living in Vancouver who were targeting, quite often, the Chinese community."
White supremacy was so common, Chinese residents knew the areas and streets to avoid, according to historian Henry Yu, who appears in the documentary. At the time, people were saying things like "White Canada forever" and "This is a white man's province."
When the Second World War broke out, none of these residents were officially citizens.
They wanted badly to enlist. Many of them wanted to show that they were loyal and to show that they were 'Canadians.'Catherine Clement, curator of the Chinese Canadian Military Museum
"Those days, kids were brought up to tease the Chinese people. They tease, call you names and throw sticks and stones at you," said Tommy C.G. Wong, Force 136 veteran, during an interview in the documentary.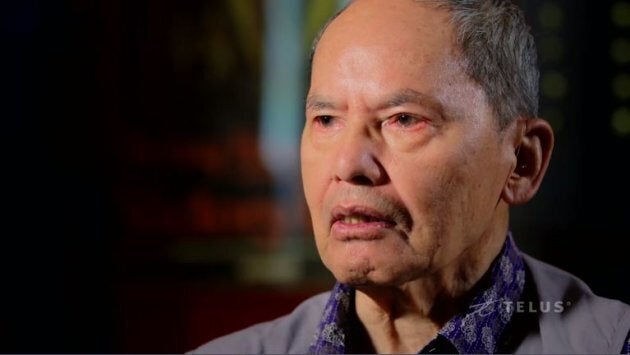 "Knowing that they were coming from a place that was so unkind to them ... yet they would still go and fight for Canada, it's brave and kind of crazy," Friedman said. "They're special men for sure."
Clement, whose museum held an exhibition on Force 136 in 2016, said, "They wanted badly to enlist. Many of them wanted to show that they were loyal and to show that they were Canadians.
"Most of them were rejected. And even when they were finally accepted, they were told ... 'You're going to be a commando — you're not going to be a regular soldier.'"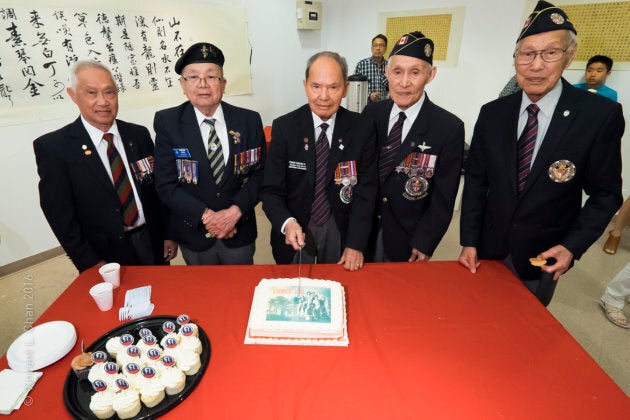 That distinction meant specialized training, but it also meant great risk, because they weren't part of the Geneva Convention that traditionally protected captured soldiers.
So each member of Force 136 was given a cyanide pill to avoid Japanese torture if they were captured, and opium tablets that they could use to try and barter their way out of captivity, Clement noted.
"I was trained how to kill," Charles Lee, another Force 136 veteran, says in the documentary. In his interview, he describes how to effectively kill someone and begins to weep. "I couldn't sleep at night."
"Instead of having the pillow under my back I would put it on my face and cry. I thought, 'How am I going to get myself out of this?' Fight. Fight. Kill. Or be killed."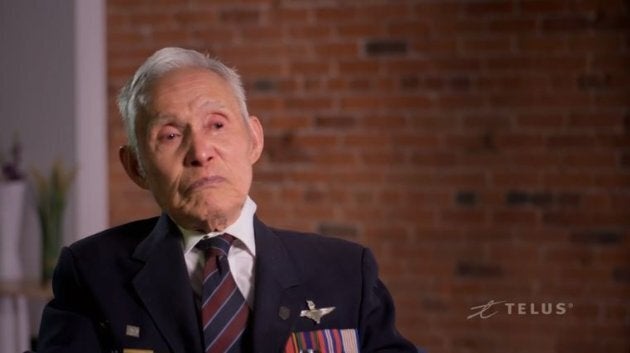 "Most of them were sworn to secrecy and they couldn't really talk about their missions and what they did," Clement said. "And a lot of them didn't want to talk much about the war."
Yu says in the documentary that as Chinese-Canadians returned from the war, they had to go back to being second-class citizens.
"They had to accept that they had fought this war — a good war in everyone's estimation — and they were still coming back to places built around white supremacy," he said. "So for some of them, they began vocally to argue: Why can't we vote still?"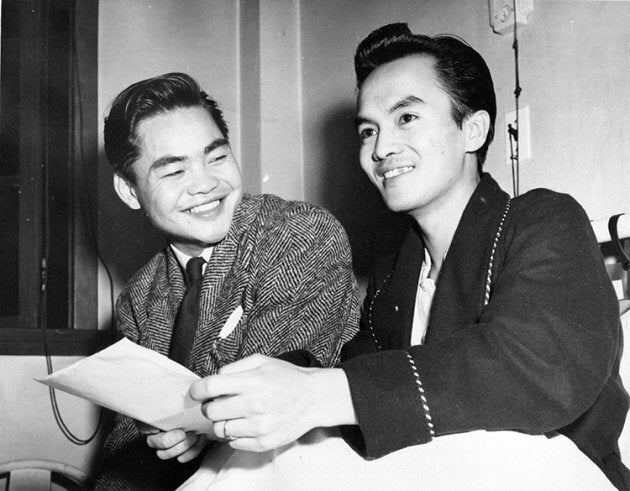 Even if their mission was not well-publicized, their legacy was felt by hundreds of thousands in the Chinese community. Yu and Clement said Force 136 paved the way for Chinese residents gaining full citizenship and equal rights two years after the war ended.
"It's called a double victory because they not only helped Canada win the war, but they also helped propel the civil rights movement for the Chinese-Canadians," Clement said.
Pathways of employment opened up to hundreds of thousands of new Canadians including law, medicine and engineering, which had been forbidden.
'Jubilation' in Chinatown after getting citizenship
"Down in Chinatown, we celebrated because we were Canadians! We were able to bring our families from China," Ronald Lee, another Force 136 veteran, says in the film. "It was quite the jubilation."
Friedman paraphrased Yu, saying, "Canada has this great spot on the world stage — as just, fair and level-headed country — but the reason it is that way is because Chinese residents forced that issue and made it more just."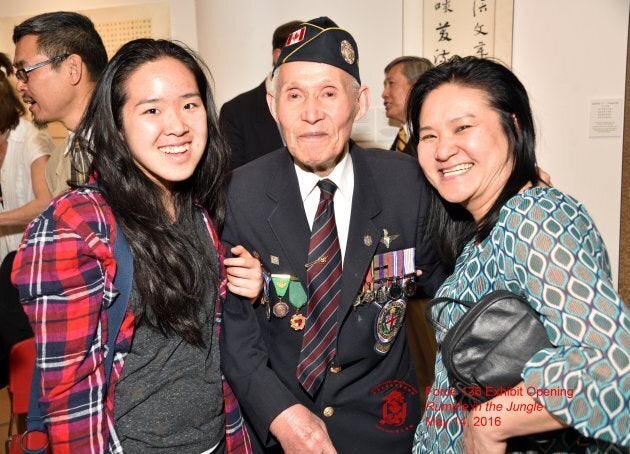 "It took four decades after the war before the story of what they did during the war came out," Yu said.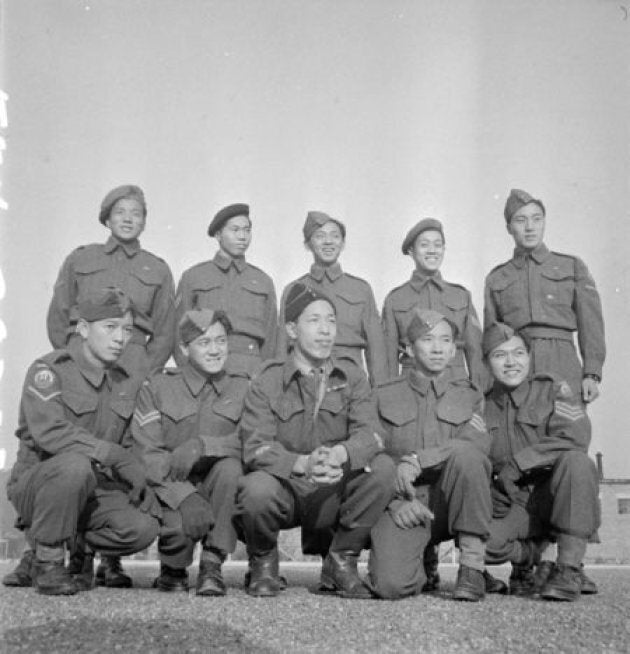 "These men really pushed the cause ... It'd be hard to find a reason why you wouldn't allow these Chinese to become citizens. They made it impossible to continue that kind of discrimination," Friedman said.
"It's a story of really brave individuals fighting not just battles overseas but they, in fact, had a broader vision of fighting and struggling for a better country to return to," Yu said.